Significantly, Florida, USA, is always a stop for luxury living! With that in mind, we are introducing- 5 Property Listings for Luxe Beach Lifestyle. Let's begin! 
900 Biscayne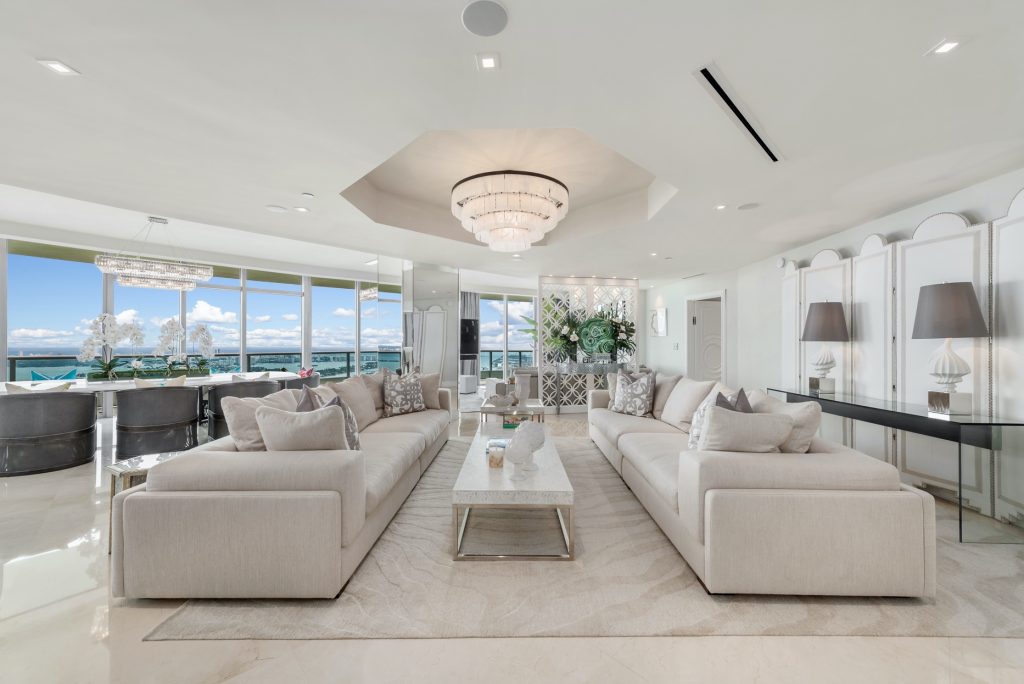 The property is positioned beside the historic Biscayne Boulevard. This deluxe 63 story structure allows unmatched aspects of the city skyline and the bay. This European themed leisure building has luxurious condos, and services like 24-hour valet service, concierge, security, and privacy are the top line. It also has a private movie room with the latest HD Blu-ray player. The 20000 sqft of relaxation space and the pool area grants panoramic aspects. Facilities like- lounge and bar, a piano bar with grand piano, a gym, whirlpool, spa, leisure lounge, a library, sauna, steam rooms, sundeck, etc. are included in this property. 
Continuum South Beach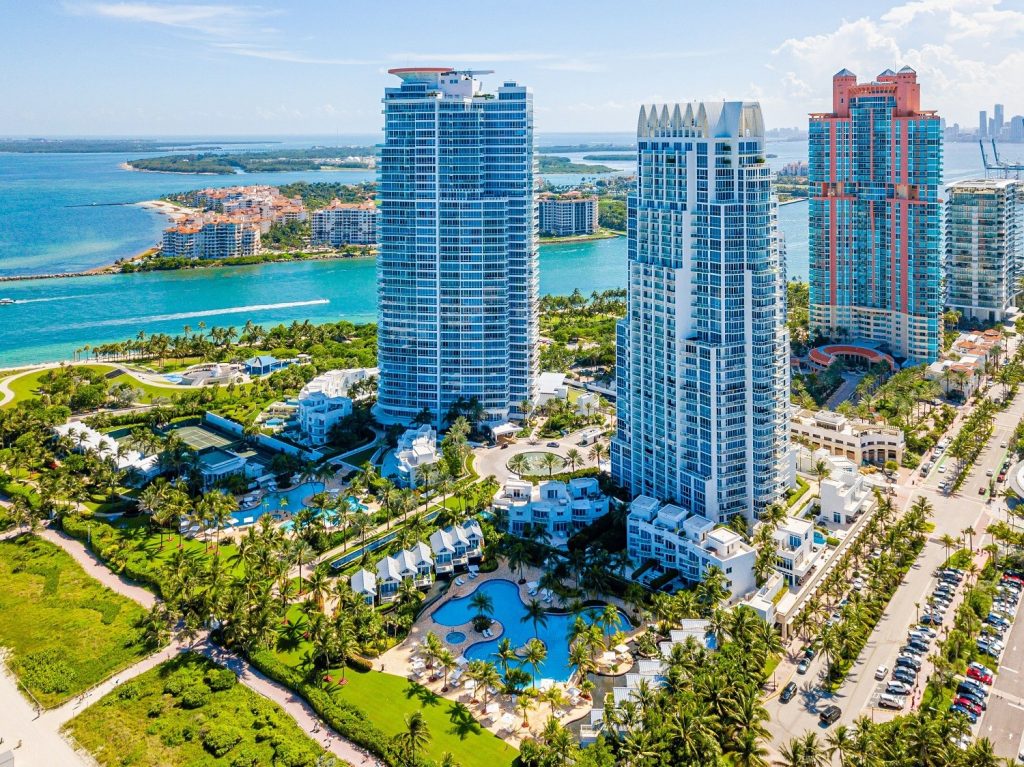 This beautiful two-tower building is positioned on the southern point of the city in the South of Fifth neighborhood and stands tall, which is a focal point of South Beach. You will experience resort-like pleasure and living style with top-notch comforts and assistance in a luxurious ambiance. The view from the master bedroom is superb. You will get approximately fun ground of 12 acres, where you get amenities like oasis pools on rooftops. Other facilities like- meeting rooms, sauna, fitness center, spa, conference rooms, etc. are ready for anything. 
Muse Residences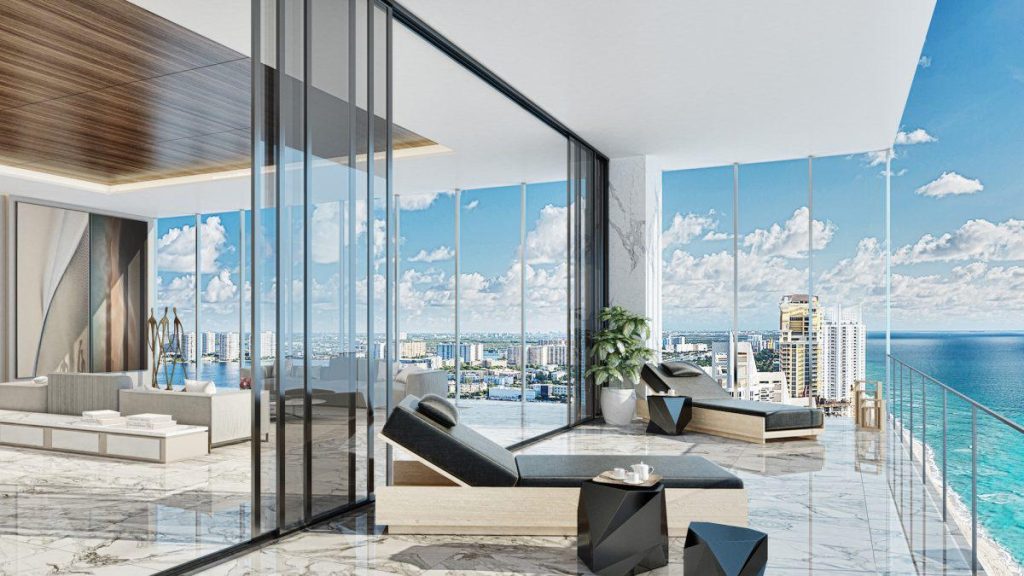 This pre-construction top-end ultra-luxury boutique building is called Muse Residences. The setup has a private elevator to access 8-ft Italian doors, where a state-of-the-art smart home technology will welcome you. You will have magnificent views out of colossal glass windows in this luxury home, no matter if you are in or outside. With the 12 foot ceilings, top-class interior, top-notch kitchen, each is developed with rich details; you will not like to go out from here. This bay-line stop within the coastal waterways and the Atlantic Ocean is the ultimate way of living with style! 
Icon South Beach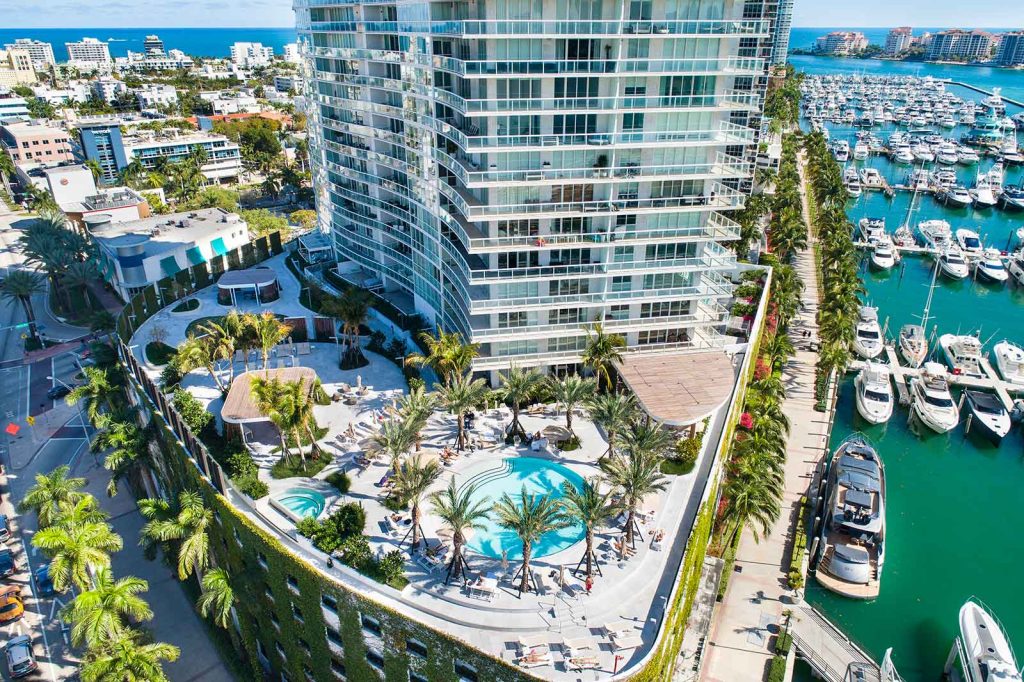 Towering across the Biscayne Bay from the Alton Road, this 40-story skyscraper was designed by the developer George Perez and the architect Phillippe Starck in 2005. Without any question, this building contributes a comfortable lifestyle mixed with city and ocean views from all rooms plus luxurious peculiarities over nine different floor plans. Every floor plan is composed to fill a pattern of refinements and incorporates different luxurious characteristics like- European cabinetry, walk-in closets, etc. You can have porcelain and marble in each room. Other facilities like- best kitchens, elegant bathrooms, a fitness center, two pools, a library, spa, high-speed elevators, etc. are there. You can also enjoy personalized 24-hour valet parking and will love these into your luxurious style. 
Gran Paraiso Miami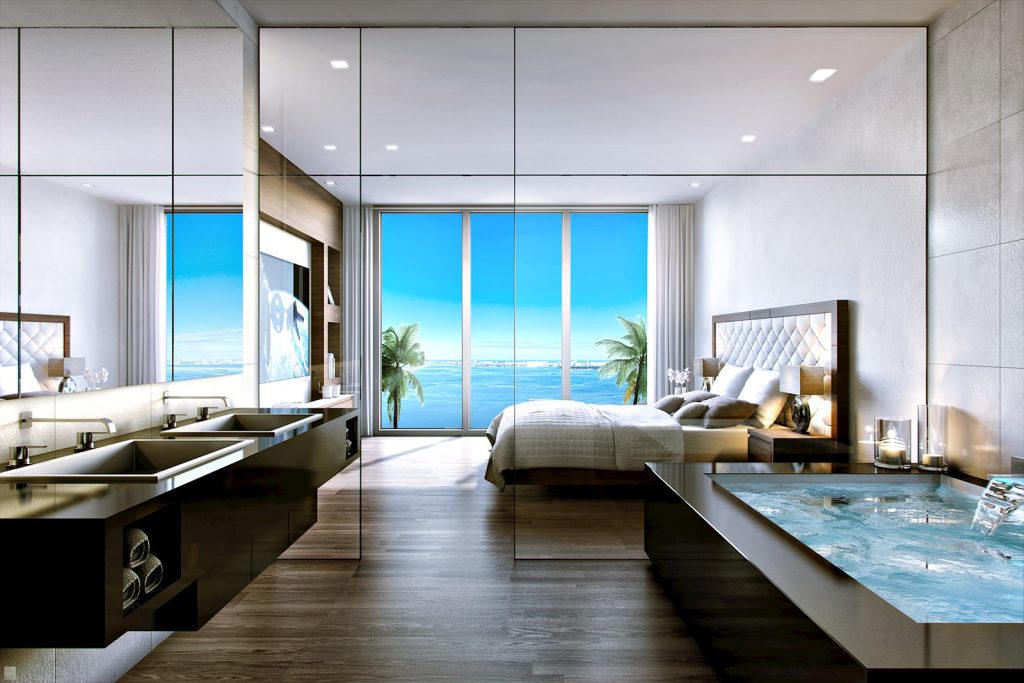 The property is next to the Wynwood Art District in the North Edgewater shopping area, also near the Miami Beach Bridge in Gran Paraiso. From here, you will have panoramic views of the city and the water body. This modern architecture has 'floor to ceiling' window casings, including glass rail terraces. An excellent interior decorator also designs the interiors, and all are top-notch. The leading architect Piero Lissoni supervised them all, and they are great for luxurious living. Options like- pools, spa, gym, etc. are cherry on the top. This place is undoubtedly a crown piece for everyone.