Apsara is a remarkable property located in the prestigious Old Fort Bay gated enclave in Nassau, New Providence Island, Bahamas. According to the Bahamas MLS, this particular home is currently listed as the most expensive single-family property available for sale in the Bahamas, with an asking price of $39,490,000. The oceanfront estate, that is presently on the market is a stunning display of architectural innovation, careful attention to detail, and lavish living.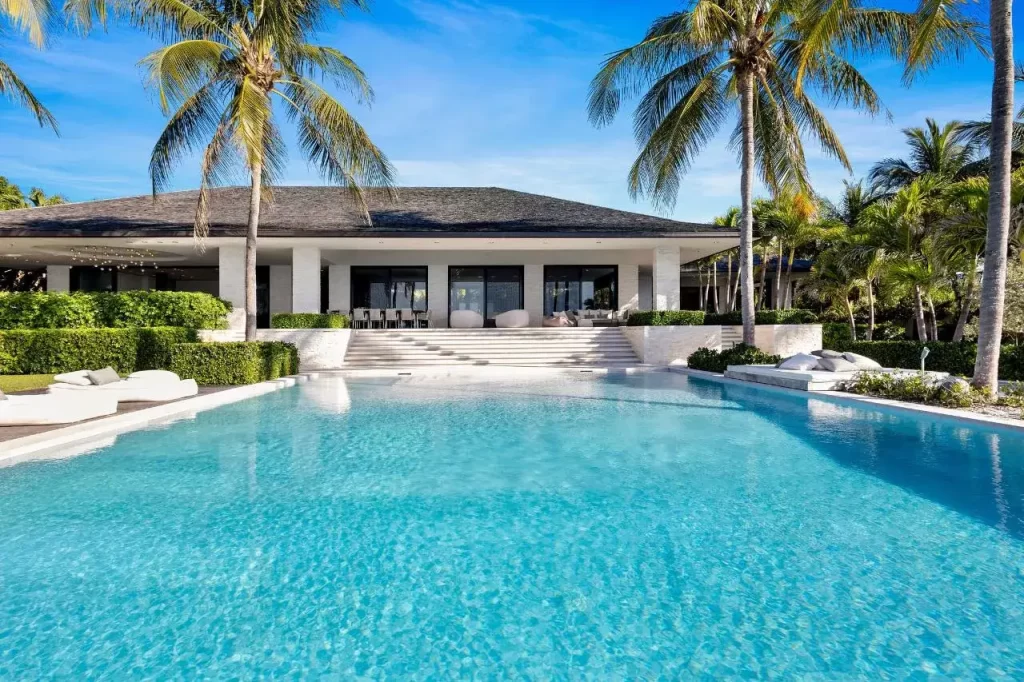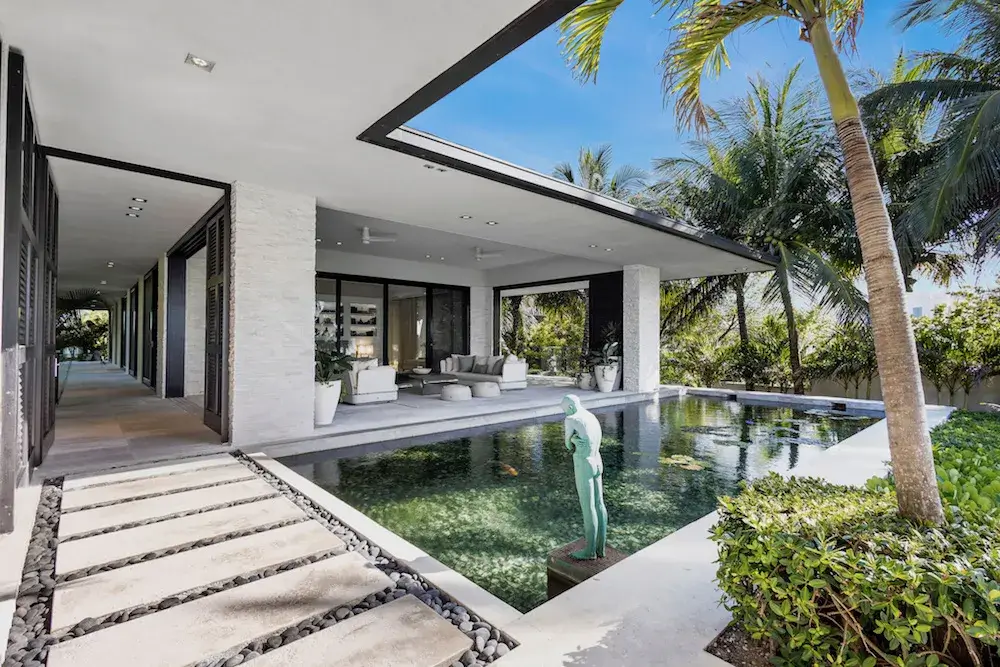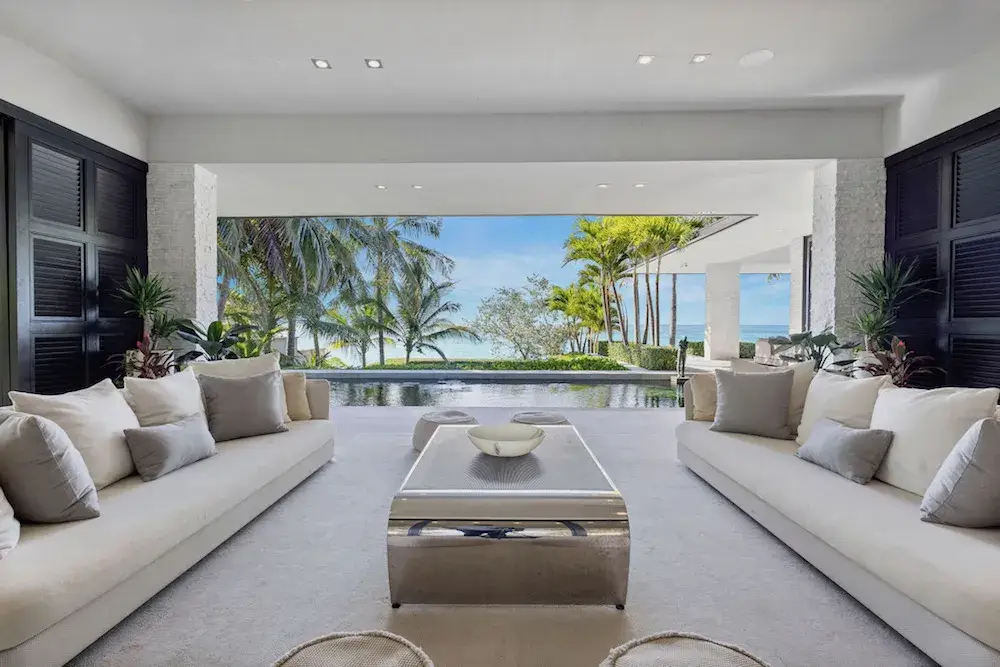 The term "Apsara" in Indian mythology refers to celestial beings associated with dance and song. This name accurately reflects the nature and characteristics of these entities. The real estate agent, characterizes the property as a unique and exceptional gem that possesses both an inviting atmosphere and an impressive aesthetic appeal.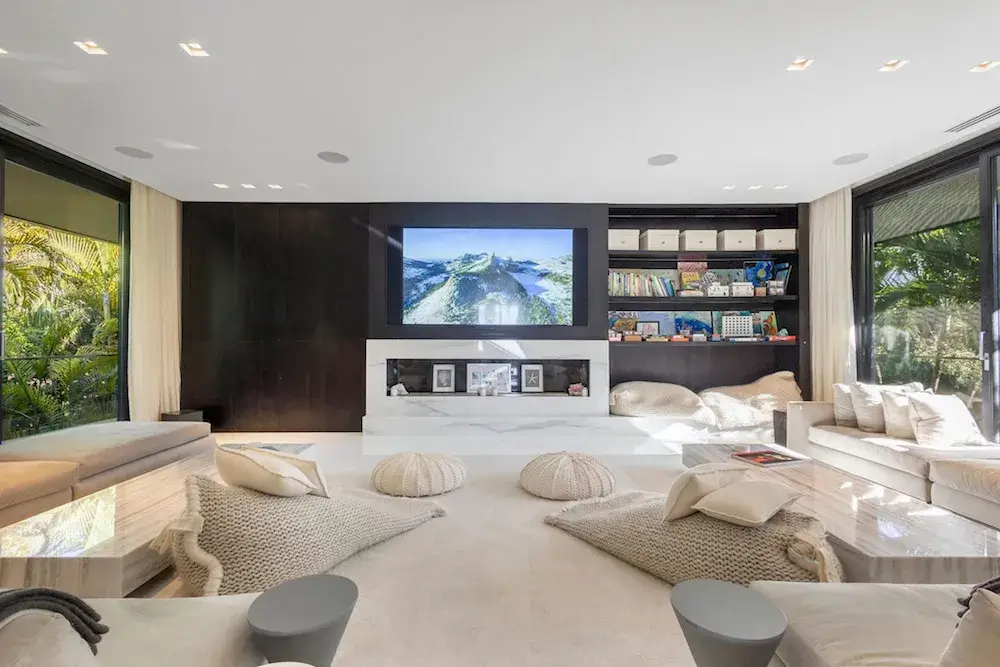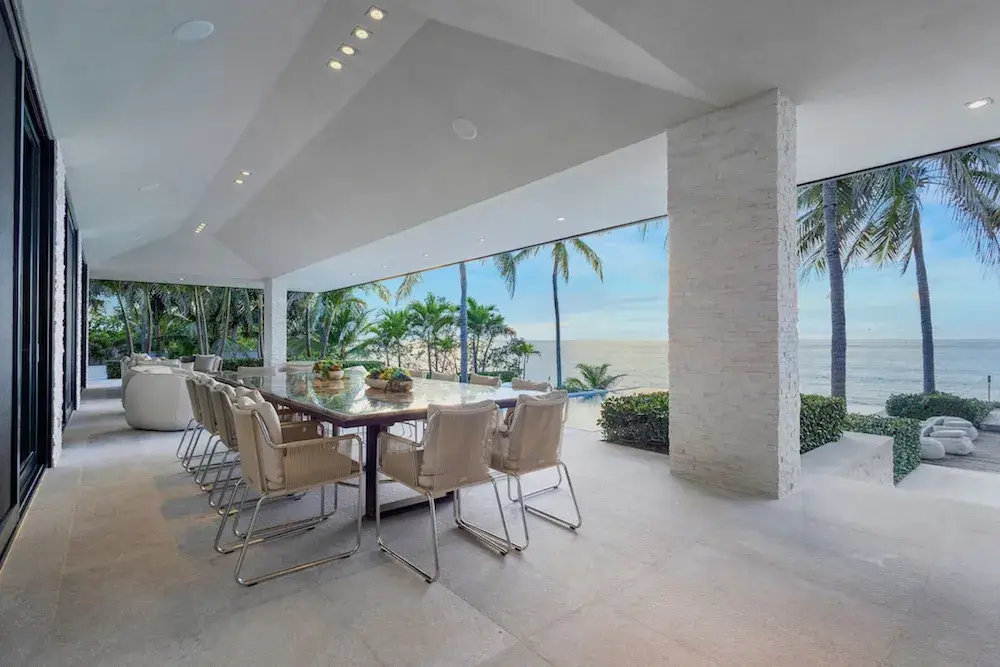 Each visit to Apsara unveils novel intricacies, such as the presence of oversized loggias that are skillfully crafted to seamlessly integrate indoor and outdoor living spaces. Situated on an elevated plot of land, this unique estate encompasses a total of 150 feet of exclusive oceanfront and 150 feet of exclusive canalfront. It boasts a boat lift and dock, providing convenient access to the waterways.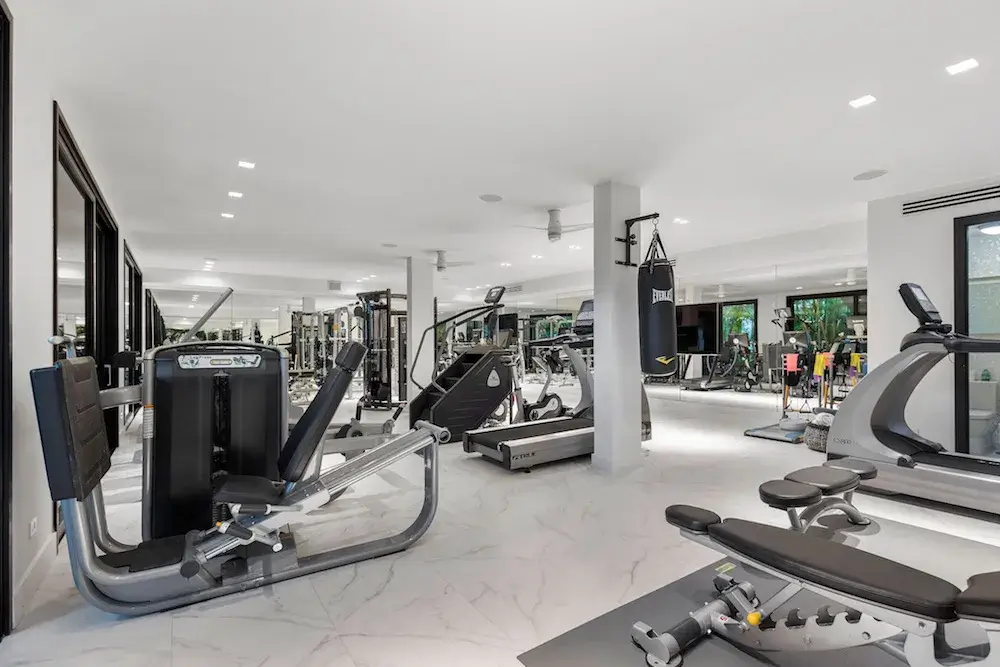 The architectural design of Apsara is centered on an open floor plan that incorporates a verdant interior courtyard. The interior seamlessly integrates with the expansive loggias, terraces, and oversized infinity pool through pocket walls made of glass. This opulent property provides exclusive access to a secluded sandy beach, providing residents with an unparalleled living experience reminiscent of a high-end resort. Apsara boasts a range of distinctive features and amenities, which set it apart from other establishments.
The glass-enclosed wine cellar is designed to accommodate a maximum of 876 bottles, making it an ideal choice for wine enthusiasts.
The fitness center is equipped with cutting-edge technology and facilities. The fitness center is furnished with state-of-the-art exercise equipment, providing a comprehensive range of services to meet the health and wellness requirements of residents.
The addition of a koi pond enhances the ambiance of Apsara's outdoor spaces, providing a touch of tranquility.
The outdoor steam room offers a serene and rejuvenating experience, providing the perfect setting for ultimate relaxation.
The Apsara elevator is designed to provide convenient access to all levels, showcasing the meticulous attention to detail and commitment to accessibility that defines our commercial-grade product.
The property offers multiple garages and motor court spaces, providing residents and their guests with a variety of parking options.
The residence offers a dual bedroom staff suite, designed to accommodate a luxurious lifestyle while ensuring optimal convenience for the household staff.
The custom gourmet kitchen at Apsara is designed to cater to the needs of aspiring chefs and food enthusiasts, offering a culinary masterpiece that is sure to impress.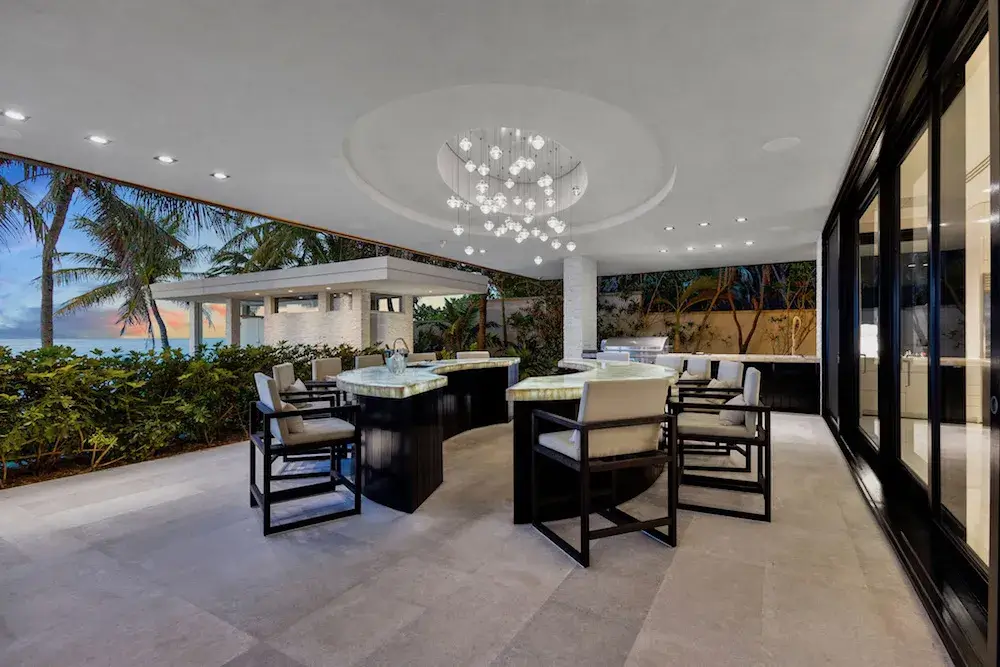 Established in 2002, Old Fort Bay is a private gated community and member's club that offers an exceptional environment for Apsara's unparalleled luxury experience. The exclusive community is situated on the site of a former 18th-century British colonial fort. It boasts pristine beaches, a rich historical ambiance, exceptional service, and world-class membership benefits.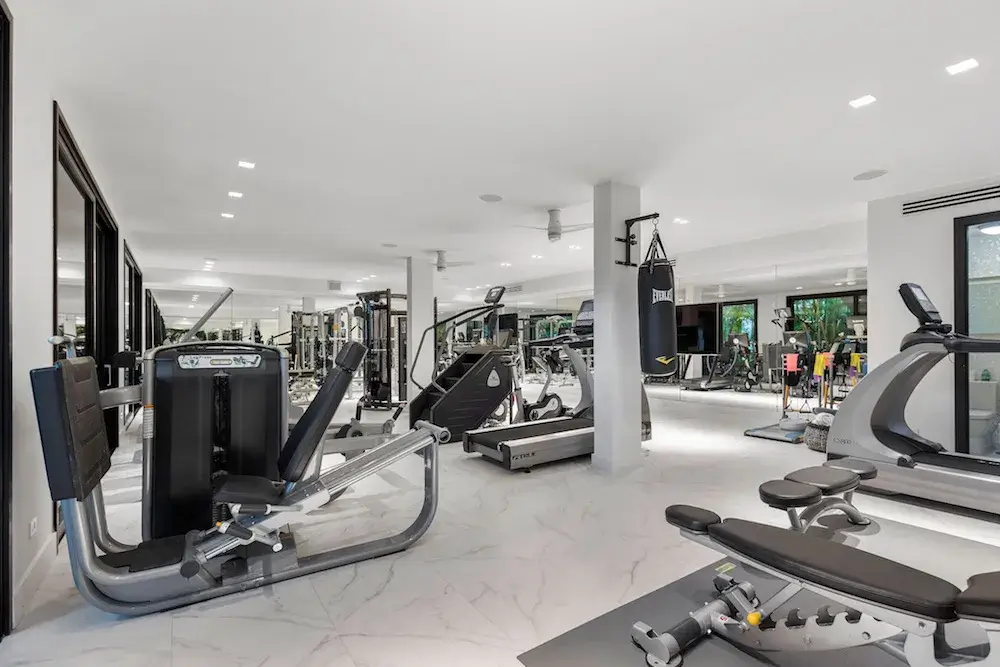 The Bahamas is an ideal destination for discerning buyers due to several factors. Firstly, the Bahamian people are known for their warm hospitality. Additionally, the country offers sophisticated communications infrastructure, advanced banking services, and efficient asset management capabilities.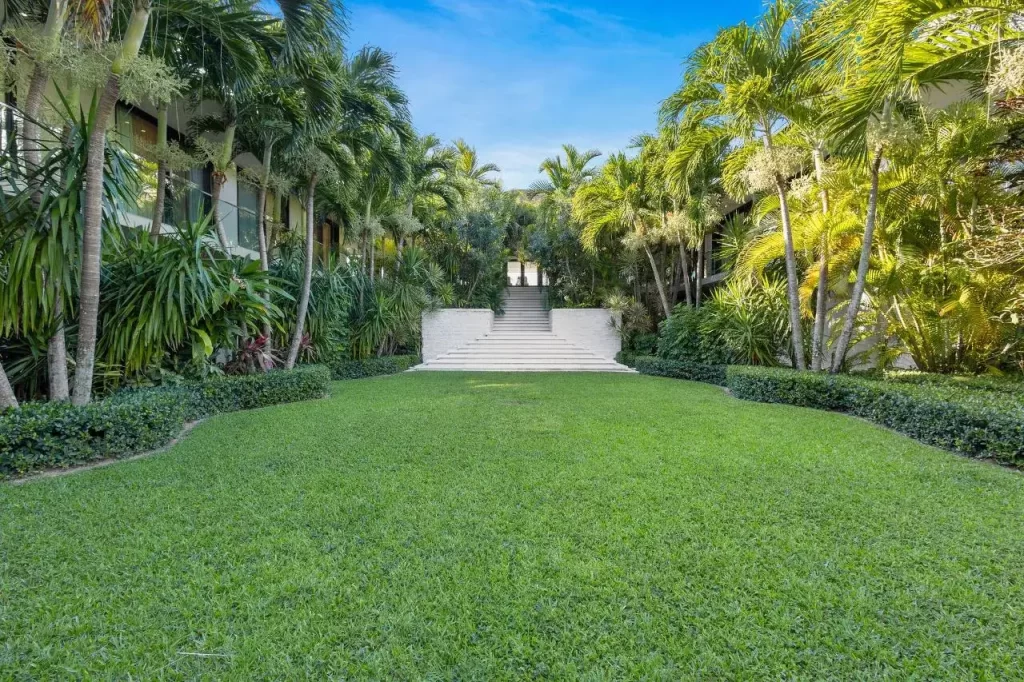 Moreover, the Bahamas provides a tax-free environment, which is highly advantageous for buyers. Lastly, the country boasts a stable democracy, ensuring a secure and reliable investment environment.