The Four Seasons Surf Club Residences' oceanfront dwelling serves as a testament to the seamless fusion of architectural ingenuity, refined aesthetics, and unmatched opulence. This dwelling provides an exceptional living experience with its expansive 5,912 square feet of interior space, five bedrooms, and six and a half bathrooms. With its stunning vistas of the Atlantic Ocean and its carefully designed interiors, this property embodies the quintessence of opulent residential living.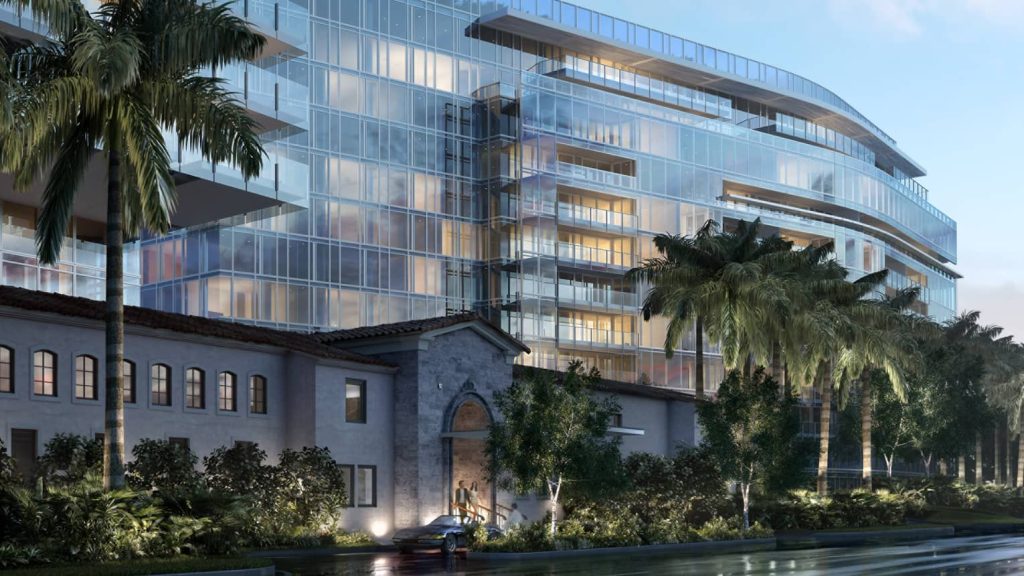 Upon their arrival, guests are welcomed by the breathtaking panoramic views of the Atlantic Ocean, which creates an exceptional ambiance for their stay. The floor plan, which is open and well-ventilated, effectively integrates contemporary design elements with an atmosphere of sophisticated grace.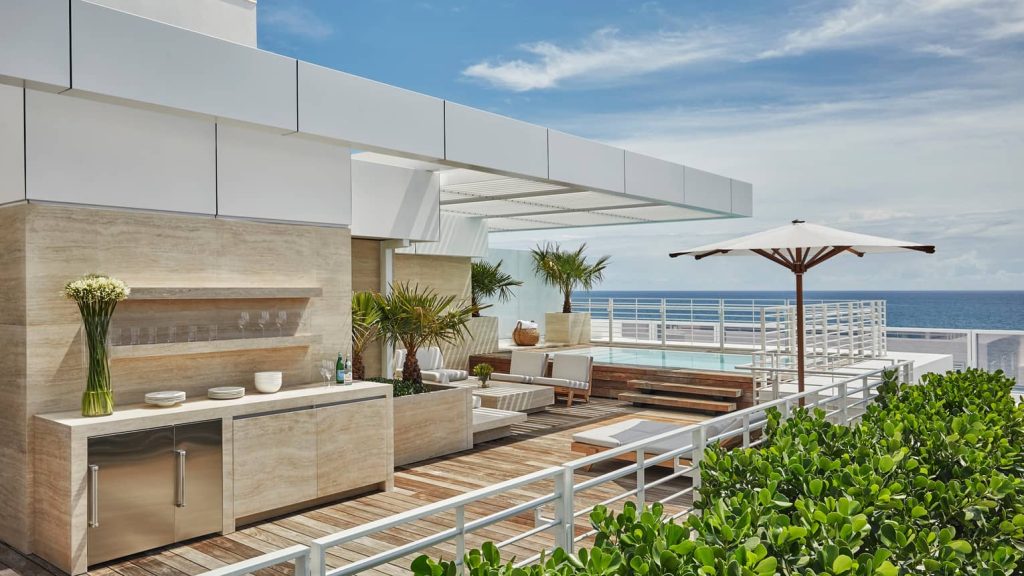 The residential space is embellished with expansive windows that extend from the floor to the ceiling, providing unobstructed views of the vast ocean, thereby establishing a tranquil atmosphere. The kitchen is equipped with exquisite cabinetry and high-quality appliances, offering an ideal environment for culinary enthusiasts to indulge in their passion for cooking.
The principal bedroom functions as a secluded retreat within the dwelling. The bathroom of the residence resembles a spa in terms of its ambiance of calmness and opulence. Additionally, the roomy walk-in closet provides abundant storage space for individuals with refined taste in fashion. Every supplementary bedroom is equally remarkable, featuring its individual en-suite bathroom and ample closet area, guaranteeing convenience and seclusion for both inhabitants and visitors.
Entering this dwelling entails being fully immersed in the distinguished Four Seasons encounter. The Four Seasons brand is renowned for its remarkable service and meticulous attention to detail, which is immediately evident upon arrival. The inhabitants of Four Seasons Surf Club are provided with exceptional opportunities to utilize a diverse range of top-notch facilities. Residents have access to a range of exceptional amenities, including multiple swimming pools, a private beach club, opulent cabanas, a revitalizing spa, and superb dining options.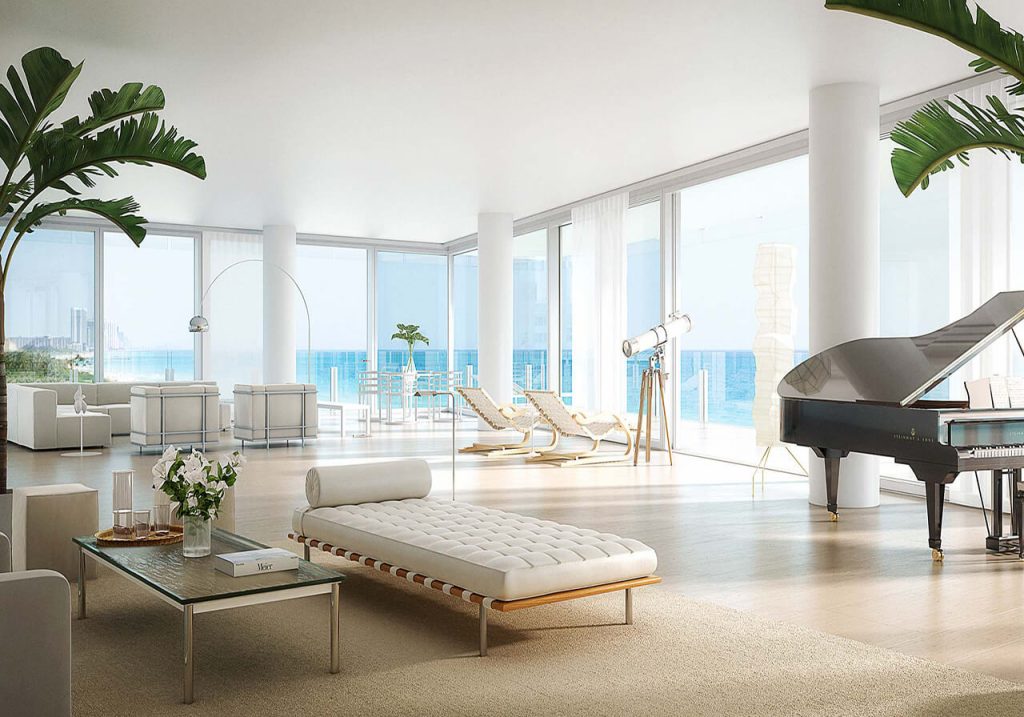 The inhabitants have the privilege of utilizing a specialized concierge service, which guarantees prompt and courteous fulfillment of their every requirement. Housekeeping services serve to augment the seamless lifestyle, enabling inhabitants to concentrate on relishing their splendid environs. The correlation between the dwelling and the renowned Four Seasons label generates an atmosphere that emanates lavishness, selectiveness, and unmatched coziness.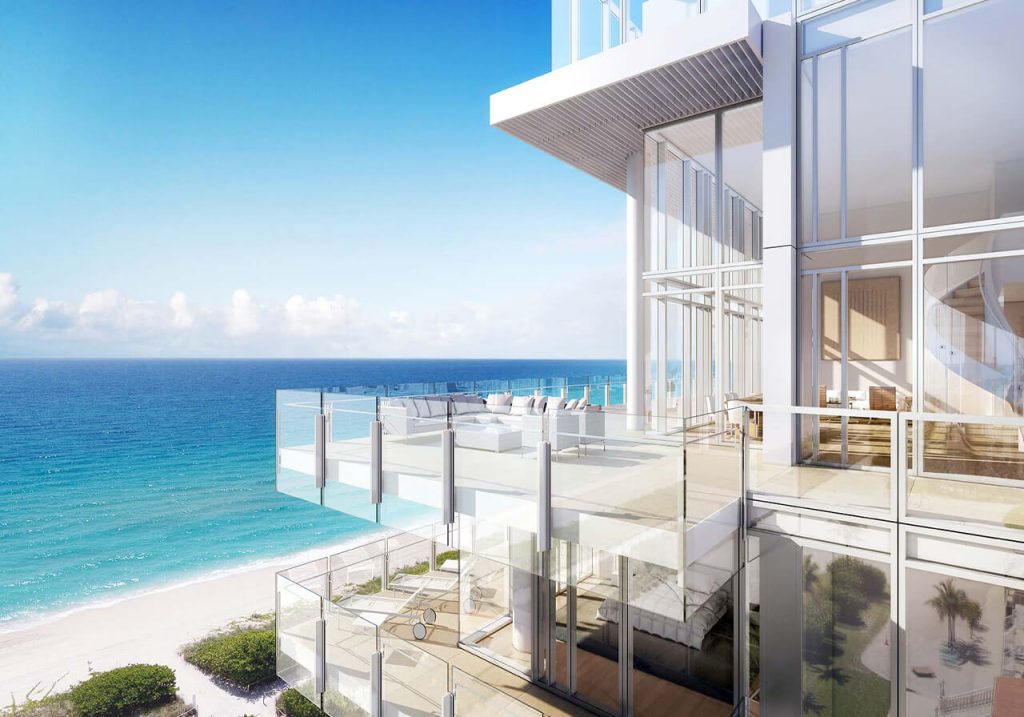 The property located at 9001 Collins Avenue, Unit S901 is presently available for purchase at a price of $30 million for individuals interested in adopting this extraordinary way of life. The aforementioned property of exceptional quality is being showcased by Jackie Feldman, a professional in the field of real estate who is representing ONE Sotheby's International Realty.