Hailey Bieber's third Signature Collection for Vogue Eyewear has six new designs that are appropriate for this year's season. Hailey has produced a line that covers all the bases, from the informal, throwback moods of the newest catwalks to the feminine forms and glittering tones of the red carpet, with her eye firmly placed on the latest fashion trends. She has, of course, embraced the dynamic attitude of modern street style. While it all begins with the essentials, the collection is far from simple.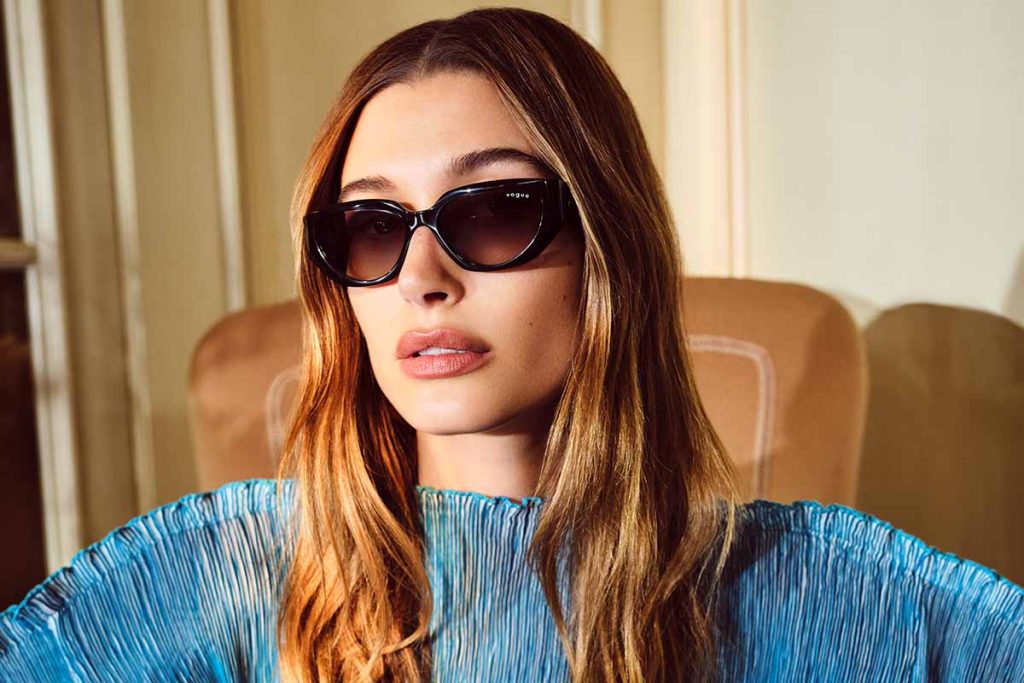 Hailey's collection finds the right mix between low-key and elegant, with translucent acetates and opal tones lending a light and feminine touch to modern cat-eyes and slanted rectangles, while bigger squares offer a trendy spin on a contemporary classic. When it comes to making a statement, her uber-trendy wrapped shape and fresh debossed logo execution may instantly transform you from 90s street style to A-list splendor.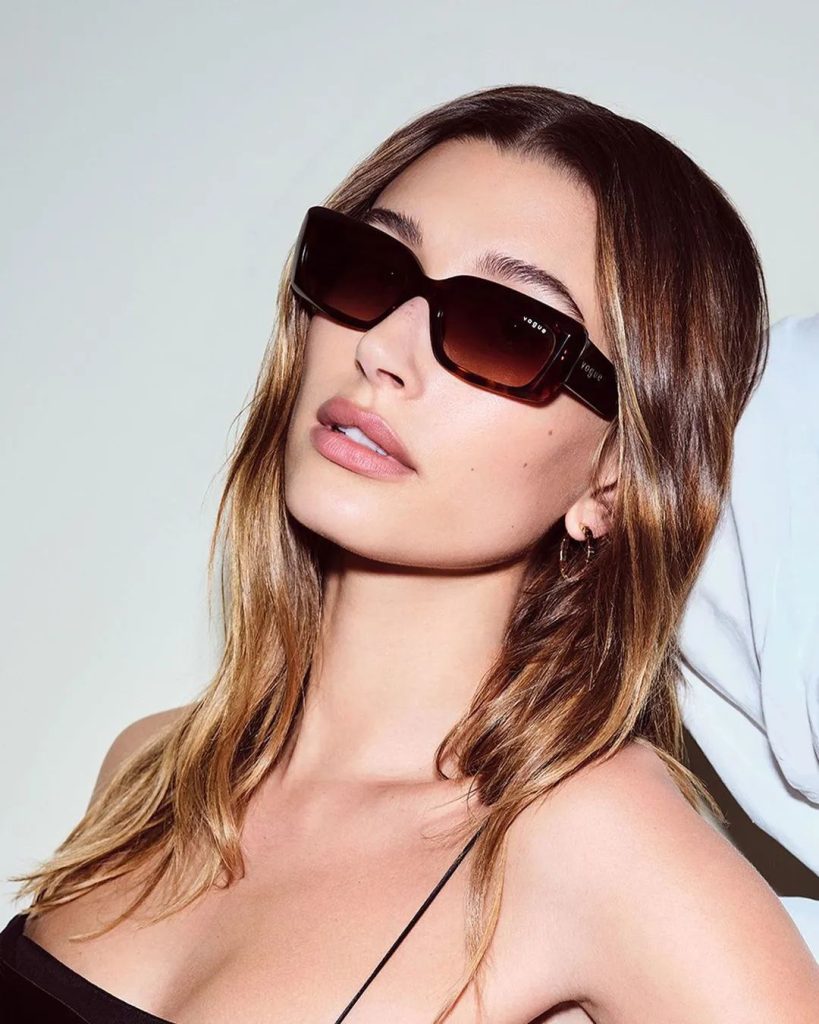 Every frame in the HAILEY BIEBER X VOGUE EYEWEAR line, of course, features the distinctive Hailey signature temple and comes with a separate Hailey Bieber Trademark zip-up carry case. It's no surprise that Hailey's line is a must-have for anybody trying to stay on-trend this season, with such attention to detail and elegance.
1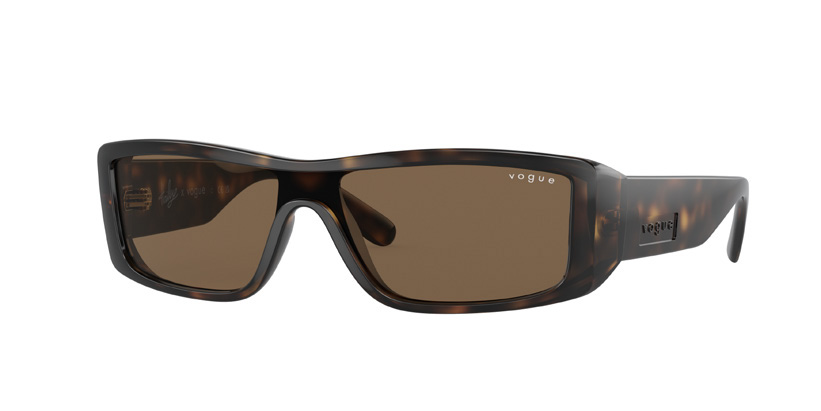 Sporty street-style
To begin with, this low and broad sun shape is the ideal accessory for enhancing any style with an ultra-trendy appeal. With a go-get-it mindset, it elevates sporty street style to the next level. The frame has an edgy inset mono-lens and a unique debossed branding on the broad temples. The earthy brown and green two-tone color options, as well as traditional black or Havana frames, ensuring that it can easily move from the urban jungle to the red carpet.
2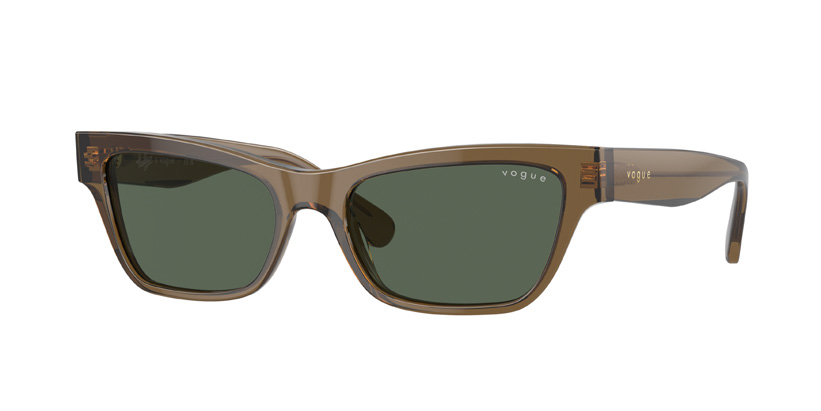 Fashion-forward slant
With polished acetate, this easy-to-wear design amps up the glam, replacing a traditional rectangle with a fashion-forward edge. It can go from fashionable to classy in an instant, with translucent dark blue or khaki frames accented with ton-sur-ton lenses for a new twist on refined style. Alternately, for a whole appearance, dark Havana frames are matched with classic green lenses and black frames with smoky black shades.
3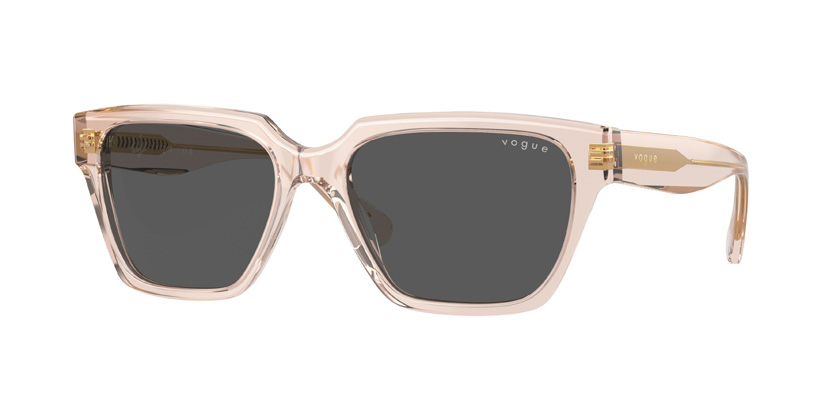 Low-key glamour
Hailey glams up earthy transparent tones with smoky lens hues to offer a touch of low-key elegance to this easy-to-wear sun design. The somewhat bigger acetate square is additionally softened by a bevelled brow line. The frame is offered in two colors: light opal peach and translucent dark khaki, for a refined take on color. The eye-catching black frame with smoky lenses provides an extra dimension of chic.
4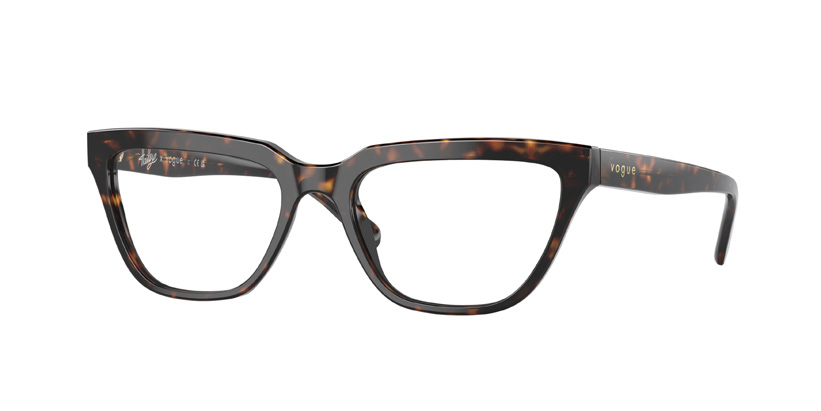 Everyday elevated
This trendy flat-brow cat-eye frame lifts daily style to something out of the ordinary. The seasonal translucent green and dazzling opal peach color choices ensure that this frame stays light and fashionable. The premium acetate frame featured in the ADV campaign is available in three sizes (50-52-54) for an ideal fit and includes adjustable Hailey trademark temples.
5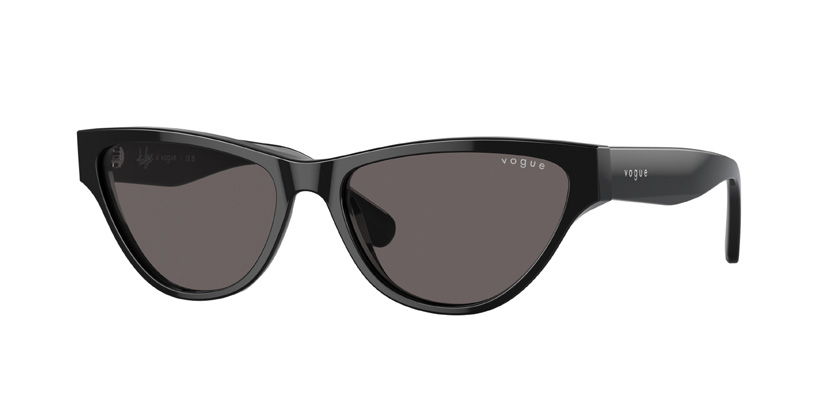 Modern cat-eye
Its trendy cat-eye shape provides a classic design a modern edge, combining vintage charm with current fashion appeal. The low and sharp frame is difficult to overlook, and it is matched with new smoky black lenses and a classic black frame for a highly glam style. Stylish gradient hues with contemporary translucent dark green or grey color variations are offered for a more down-to-earth take on the fashion-forward design.
6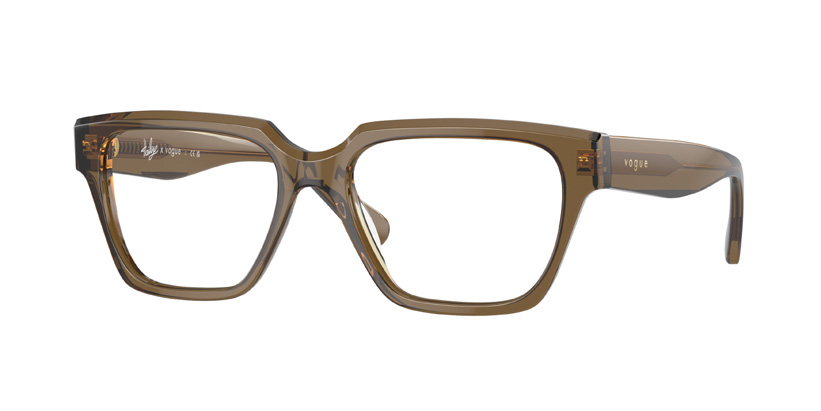 Oversized Square
At last, with fashionable see-through tones and enormous volumes, this fashion-forward optical frame offers a classic form a modern attractiveness. The bigger acetate square has a bevelled brow line and Hailey temples. The frame comes in dazzling light opal peach and elegant translucent dark khaki, making it both classy and wearable. Black or dark Havana frames are also available for a more dramatic look.