If you want a house in Miami Beach, then it's your lucky day. The exclusive & guard-gated Hibiscus Island is listed Tuesday for the 1st time for only $29 million. The house was designed by the Miami-based architects at Touzet Studio. The interior is planned by Linda Zarifi Design & the landscape is designed by Enea Garden Design.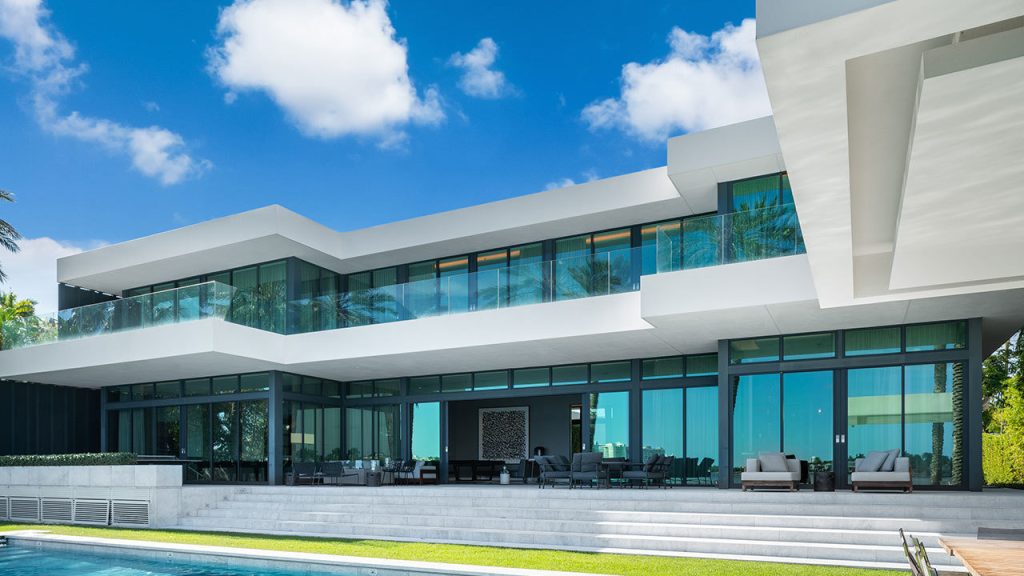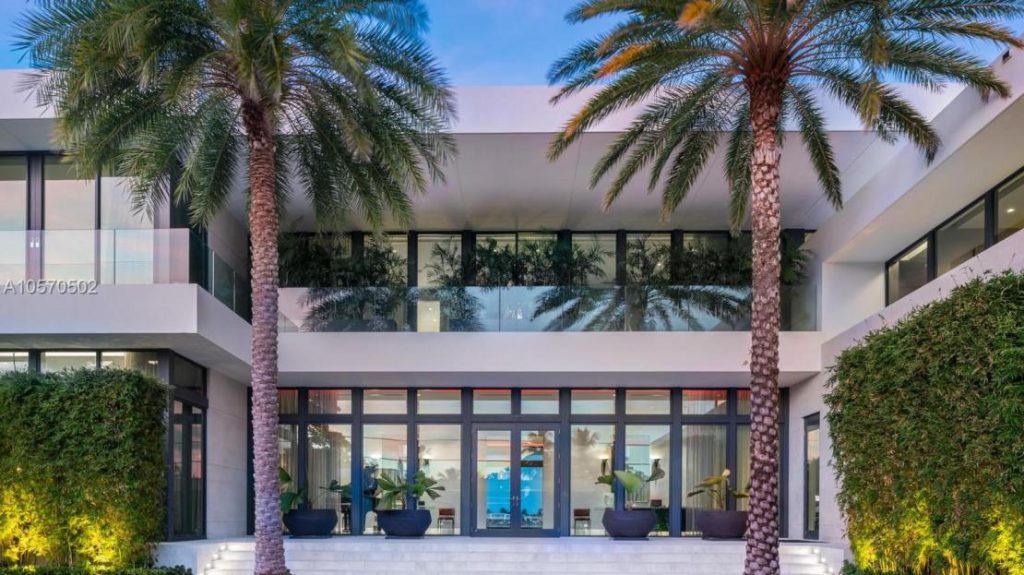 The 10,780-square-foot house is located on North Hibiscus Drive, which is a tribute to the French hotel's particular style of architecture! It has 7 bedrooms, 7 full bathrooms & 1 partial bathroom. 6 of the 7 bedrooms offer clear water views.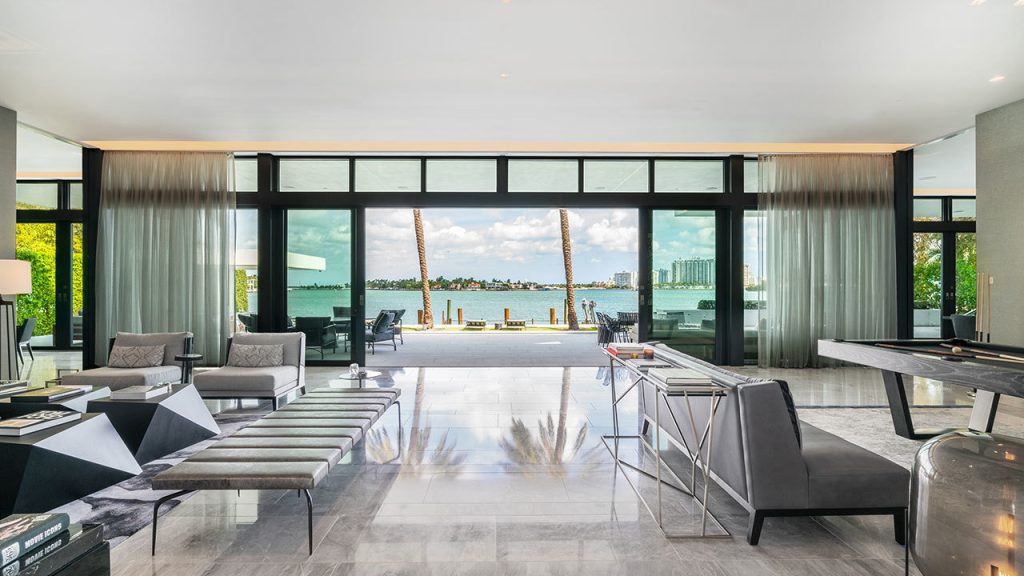 The master suite is styled with marble flooring. It sits on a 21,000-square-foot lot, boasting 120 feet of water frontage with wide-angle water views. Exclusively, it includes a 50ft geothermal pool, separate meditation room, entertainment-friendly rooftop and a new dock suitable for a yacht.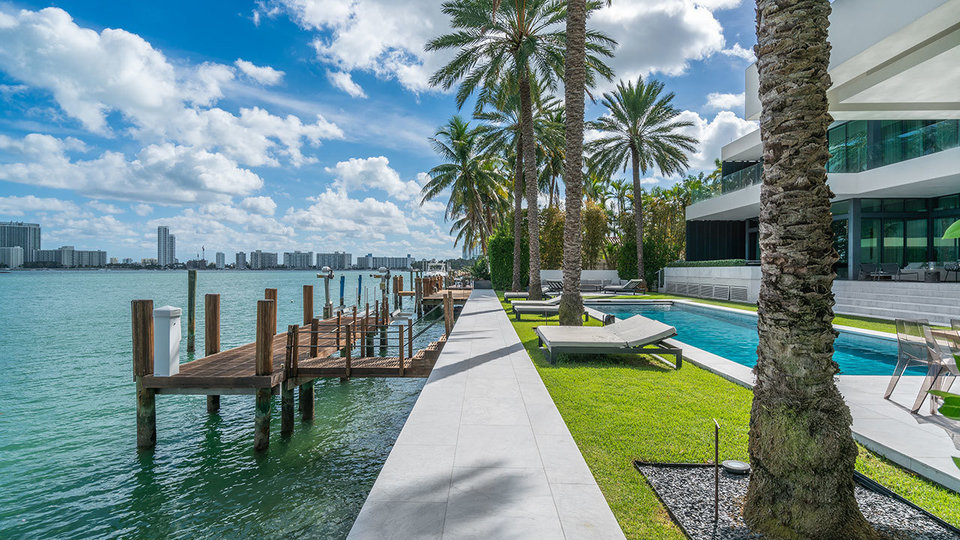 The rooftop is inspired by the flying bridge of a yacht, which features a wet bar. All of the bedrooms have balconies & double-insulated soundproofing for privacy. It also has a James Bond-style hidden storage liquor cabinet in the media room! It also has a state of the art user-friendly smart security system including- 14-foot ceilings, wall reinforcements, exterior glass walls, gas fireplace, grand staircase with night lights, etc.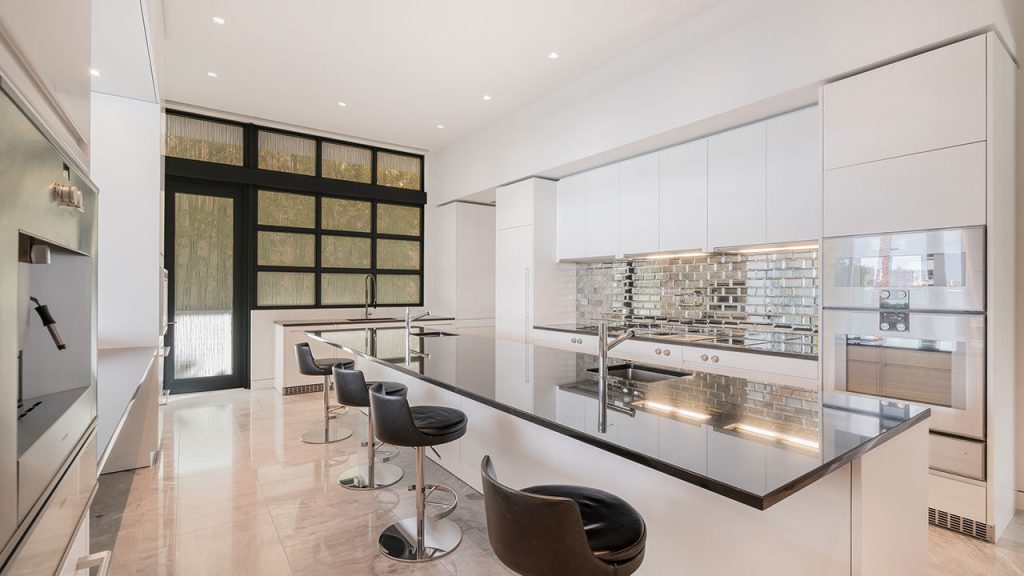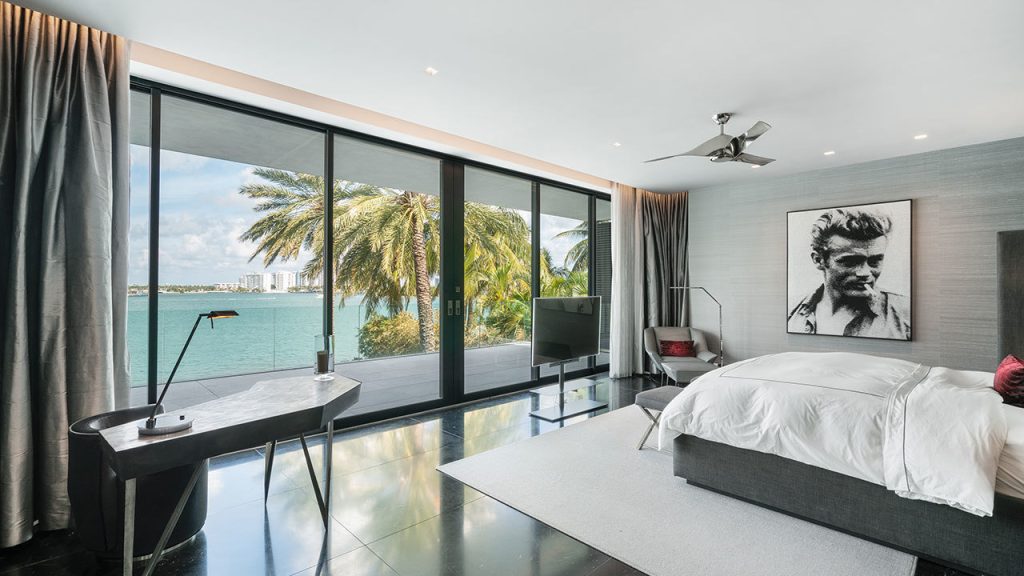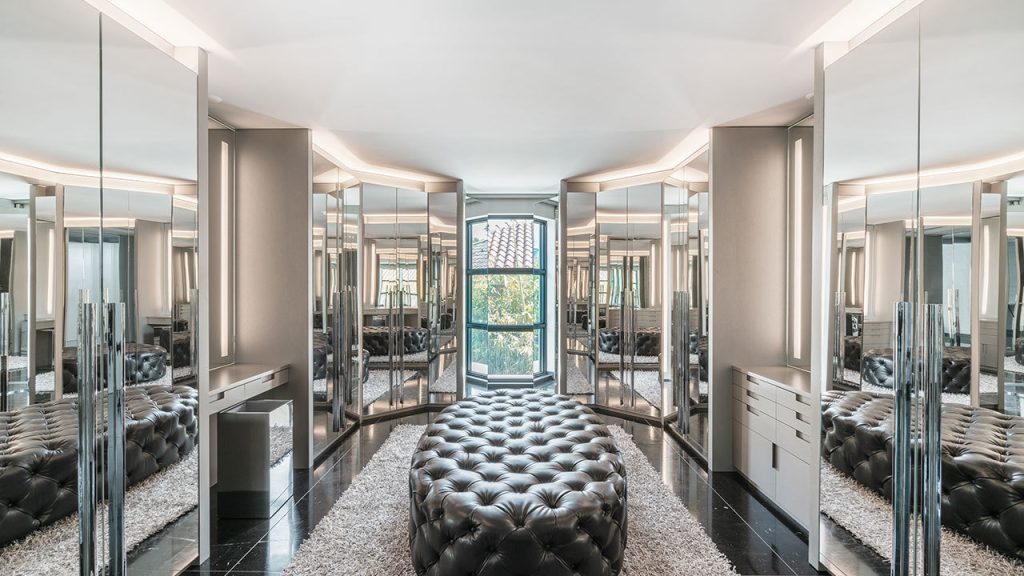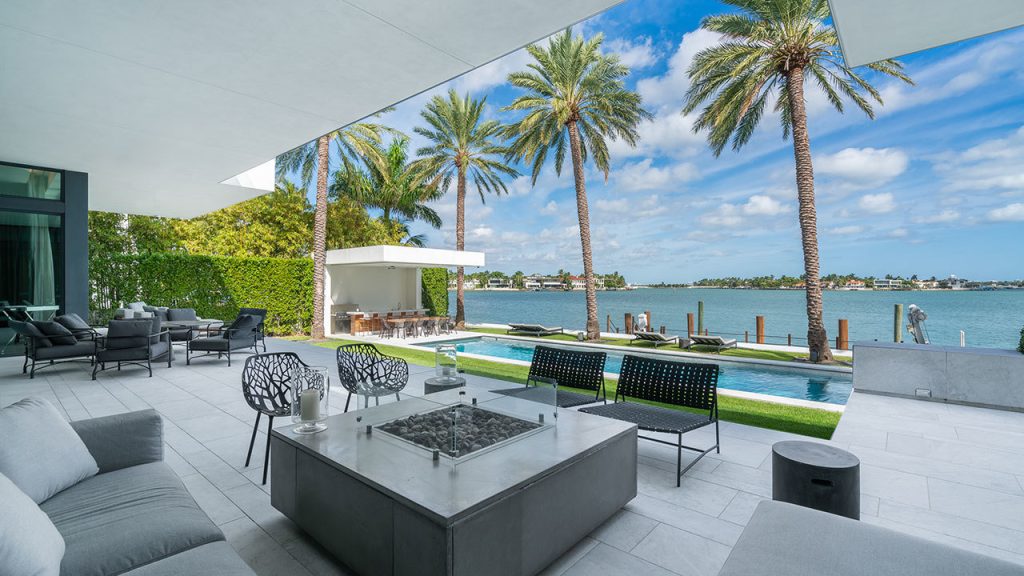 The kitchen was custom made in Switzerland and has the entire appliance it needs. Outdoor conveniences include a new boat dock scaled for up to a 100-foot vessel with a separate lift for two jets skis. Total 15 cars can be accommodated on the property. This is a must buy property, when you are a multimillionaire businessman with style.