Rosé season is always in full swing; a pretty pink drink is appropriate year-round, so these bottles are always ready to serve.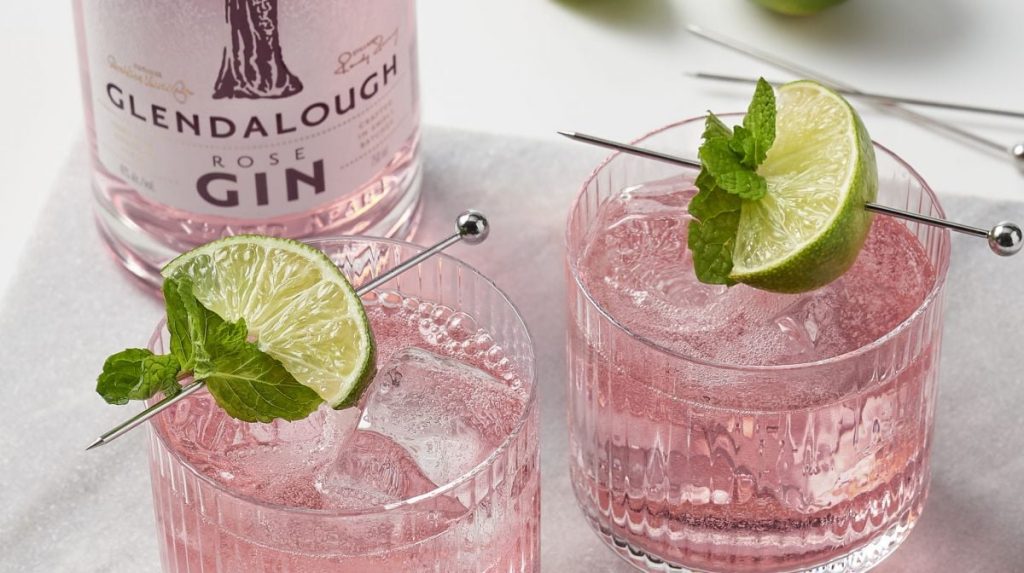 Glendalough Rose Gin, pink and infused with real, romantic wild roses, is the ideal way to step it up this year. This rosé Gin, which you might not have tried otherwise, will broaden your horizons.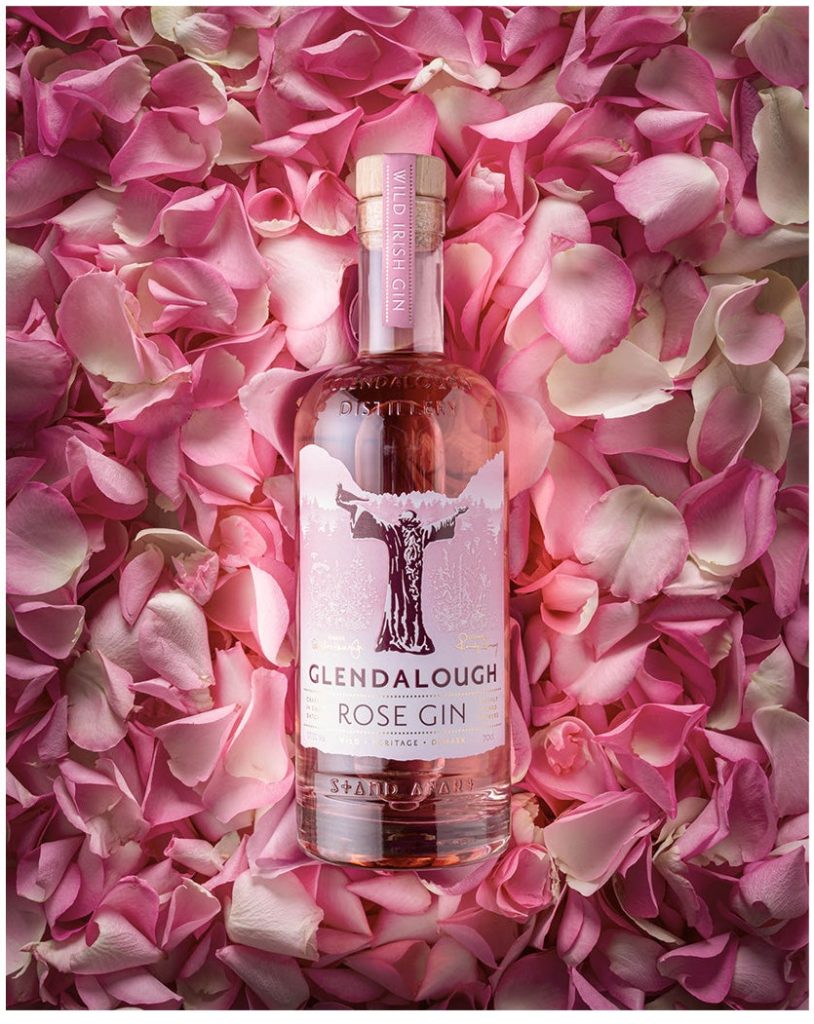 Ciarán Rooney (Rowdy) uses fresh roses from his mother's garden in each batch as a tribute to her and the special bond they shared. Irish rose garden flowers and wild roses and herbs from the Wicklow mountains are vapor-distilled together to make this floral gin. Additional roses are infused into the gin after distillation to enhance the flavor and add a lovely pink hue.
Nose: aromatic, with soft juniper notes, perfumed with fresh rose
Taste: Gentle sweet spice, with distinct rose petal, bright berries, and citrus
Finish: Long, floral, rose petals
Glendalough Rose Gin is a lovely addition to a classic G&T or other celebratory cocktails.
Rose Frosé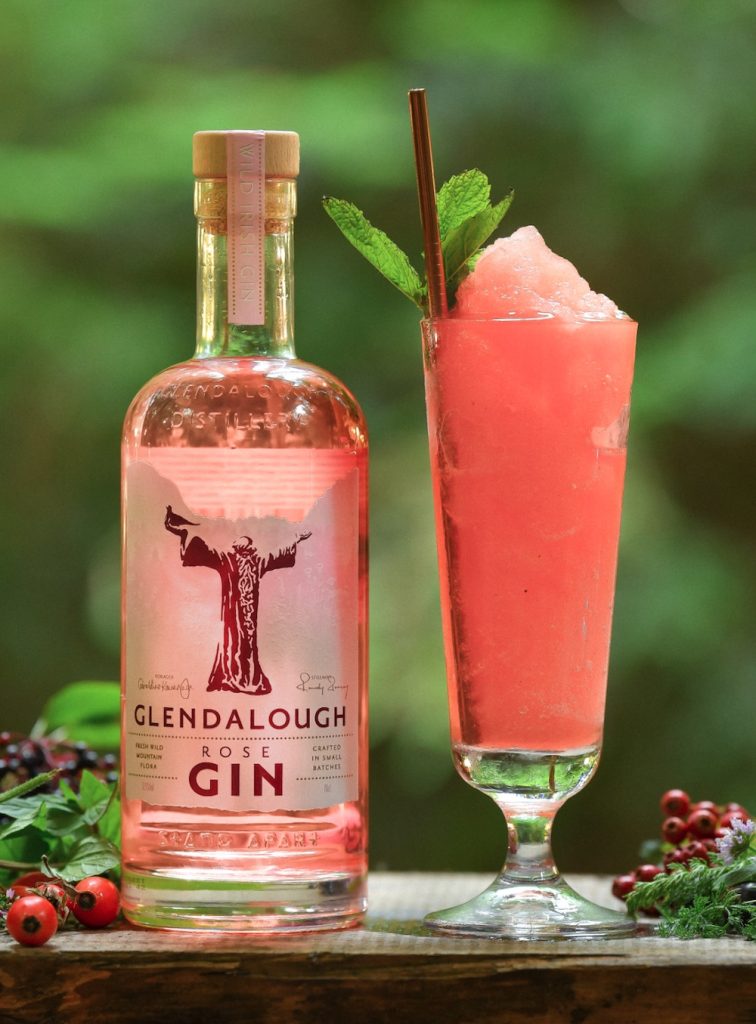 1 oz Glendalough Rose Gin
1 oz Strawberry Purée
1 oz Aperol
4 oz Rosé Wine
1 oz Sugar Syrup
Blend all ingredients with ice for approximately 30 seconds (until the ice is broken down into the liquid). Pour into a tall glass, then garnish with a freshly torn and slapped sprig of mint.
Rose Spritz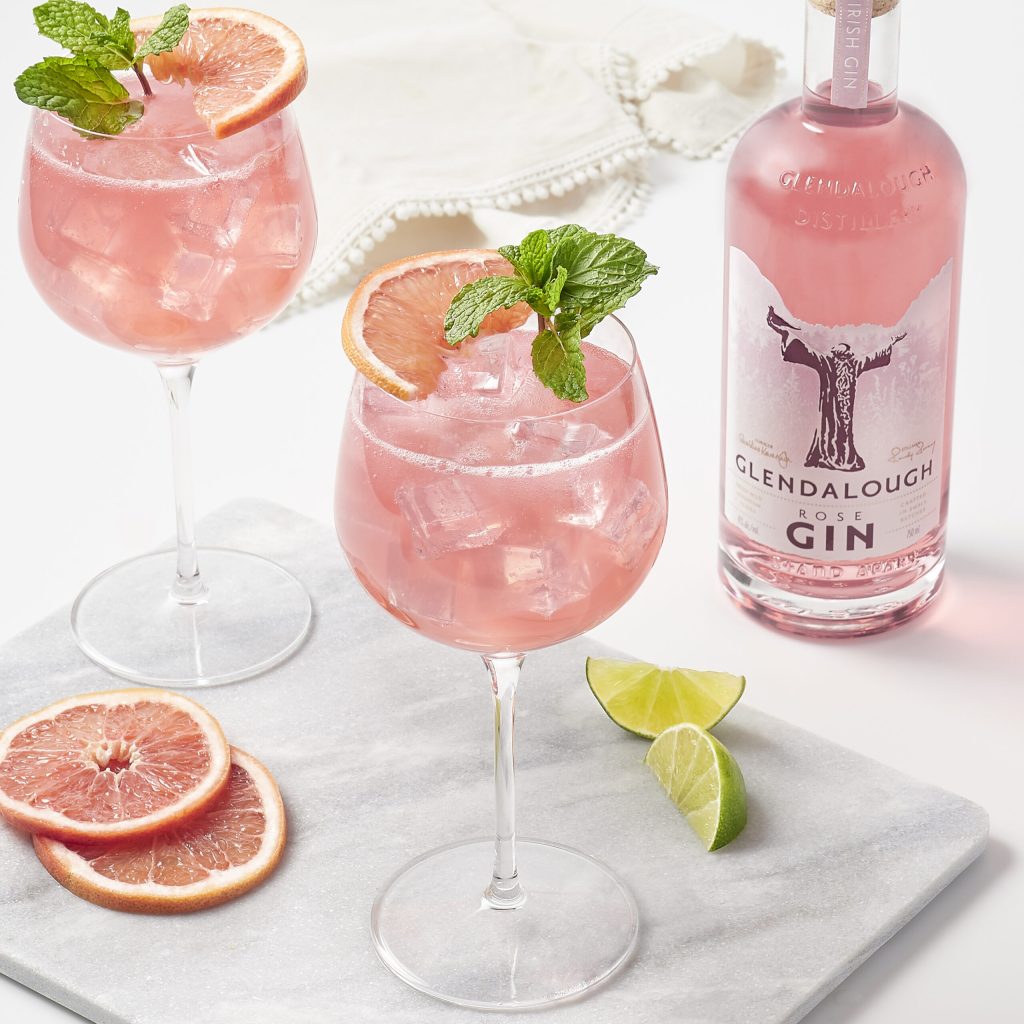 2 ounces Glendalough Rose Gin
1 ounce fresh lime juice
Grapefruit soda (enough to top)
Grapefruit slice, for garnish
Fresh sprig of mint, for garnish
Pour Glendalough Rose Gin into an ice-filled glass. Add fresh lime juice. Top with grapefruit soda. Garnish with grapefruit slice and a freshly torn and slapped sprig of mint.