As most of these countries are near the equator, high temperatures are found year-round making for great travel weather. Travelers going to Latin America, the Caribbean and South America can escape to the multitude of beaches in the regions and sit back and ease the mind and body at several top wellness retreats. Each individually designed with unique treatments and activities to induce ultimate relaxation and rejuvenation, here are 14 best wellness retreats that we think you'll be blown away by.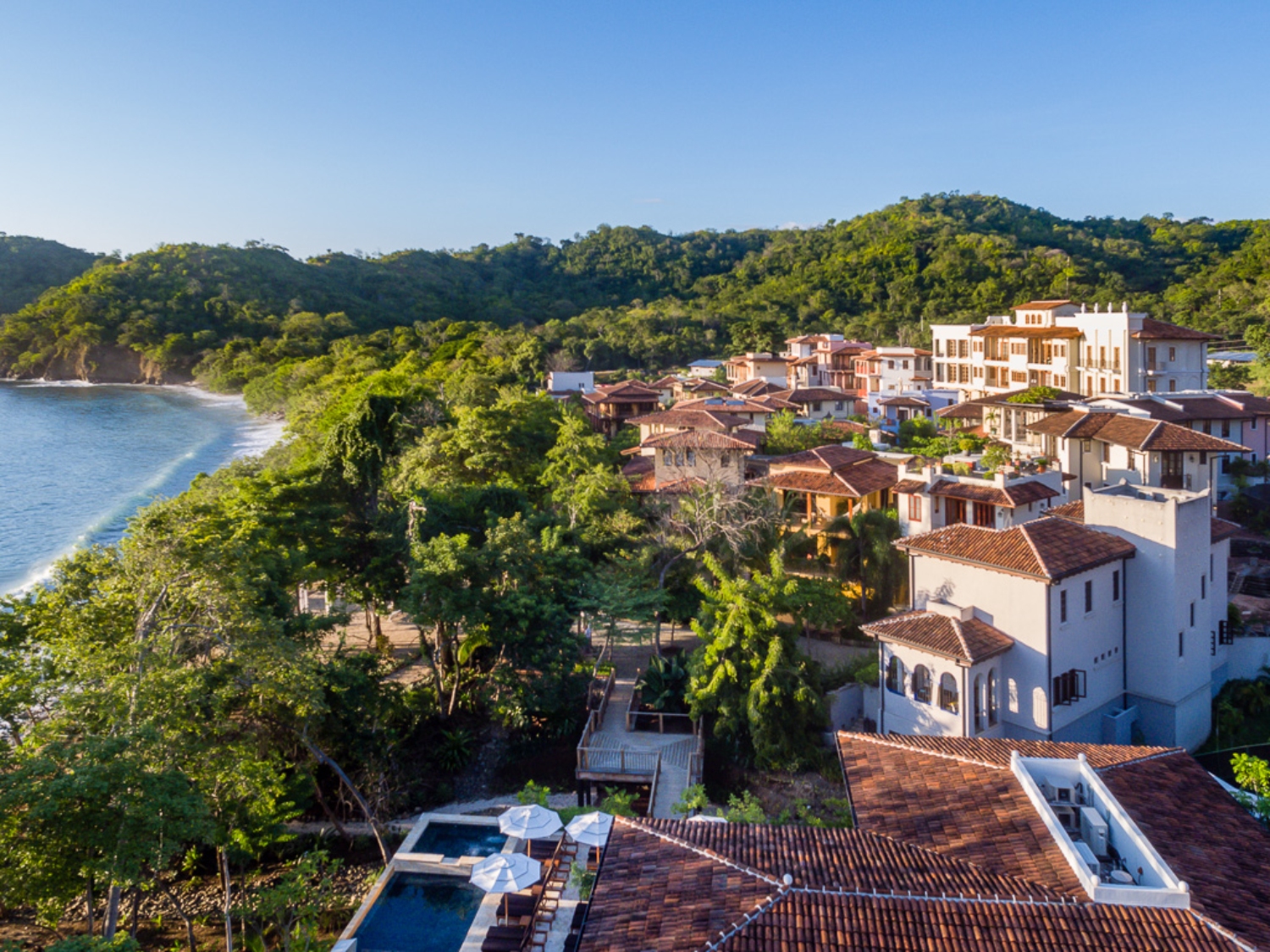 (credit: Las Catalinas)
Starting in March 2023, Las Catalinas, the new beach town on the Guanacaste coast of Costa Rica, will be introducing their Re-Balance Retreats, great for restoration for the mind, body and soul. Anyone who is traveling and needs to press the reset button will benefit from these new retreats as they focus on travelers' physical, mental, and spiritual health and especially, access to a better way of living. From morning yoga on Santarena Hotel's rooftop with a beautiful ocean view to a sound healing journey at Center of Joy and guided meditations, visualizations and talks, the retreat includes an abundance of other wellness-focused activities. If the retreat is not an option, guests can also opt to build their own itinerary and be in a safe environment that connects travelers to nature and the surroundings in a natural way, encouraging physical connection and outdoor pursuits. Get private training classes at CORE by Chakfitness outdoor gym, massage and facials at WAKE Day Spa, rent mountain bikes, kayaks and SUPs at Pura Vida Ride, hike or run on the extensive trail system and explore this burgeoning wellness location.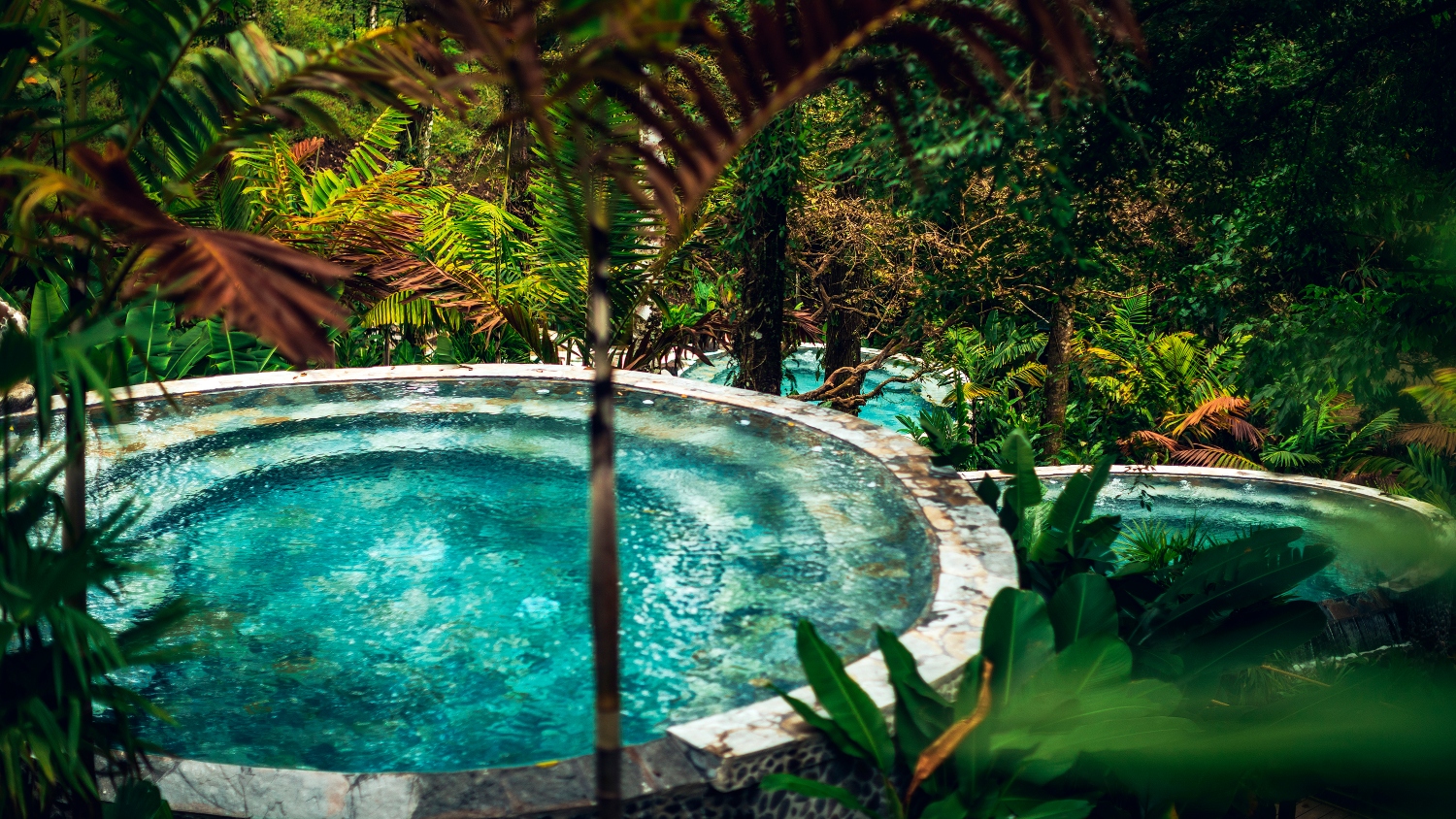 (credit: courtesy of Nayara Tented Camp)
The new wellness program at Nayara Resorts was inspired by the four elements – fire, water, earth, and air – and was designed to help guests form a connection with each individual element. Located in Costa Rica, the three resorts (Nayara Tented Camp, Nayara Springs, and Nayara Gardens) provide the perfect, relaxing atmosphere to spend time on one's physical and spiritual wellbeing. The all-inclusive retreat can be done as a three- or five-night stay with rates starting at $3,500 per room for three nights based on two people sharing. The resorts are a two-and-a-half-hour drive from either San Jose or Liberia and allow guests to escape and kickstart a healthier lifestyle with activities ranging from yoga, meditation, sound therapy and spa treatments, along with Ayurvedic-inspired meals and detox juices.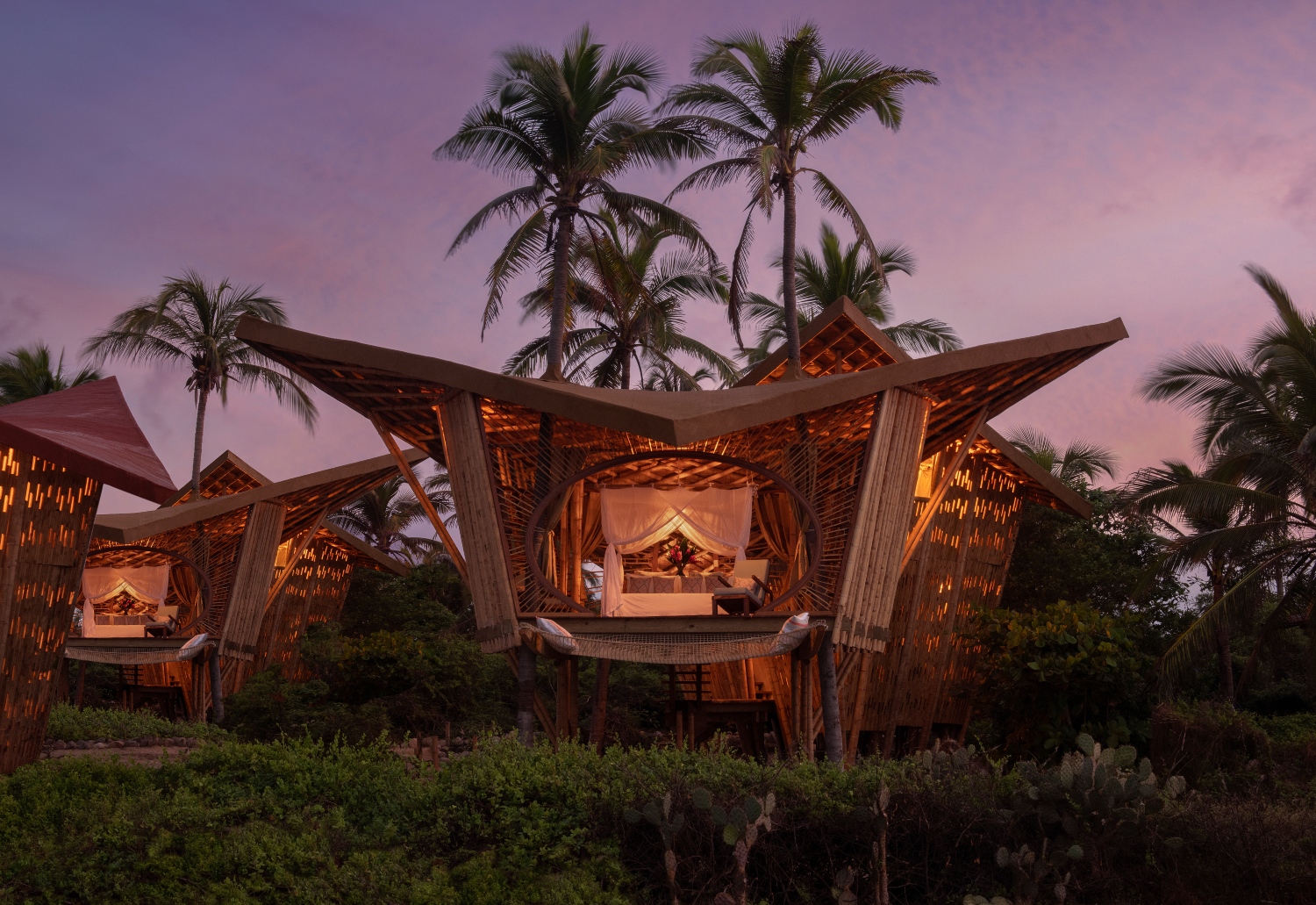 (credit: AVABLU)
Playa Viva, a luxury eco-resort near Zihuatanejo is 99% outdoors, as guests sleep in a treehouse overlooking the ocean. Starting with the yoga platform which is designed to look like the sea turtles that you release in front of the hotel to beachside yoga classes and a variety of massage services, guests also eat the freshest fruits and vegetables from Playa Viva's farm. The property partners with local operators who lead excursions to explore the stunning natural landscape, providing meaningful personal engagement with the people and the environment. Surrounded by lush green palms and set on a mile of pristine beach on the Pacific Coast of Mexico, the inclusive stay affords guests transportation to and from ZIH airport, three gourmet meals a day, ocean-side morning yoga. New yoga and other wellness offerings include Playa Viva's first AIR ®aerial yoga retreat, a retreat with famed yogi and activist Seane Corn, Mindful Movement and Rest and Restore retreats, Qigong, Yoga and Art Therapy and more. Room Rates are from $265-$620 per night and they are proud to be one of the first regenerative resorts and recently a recipient of their B Corp certification.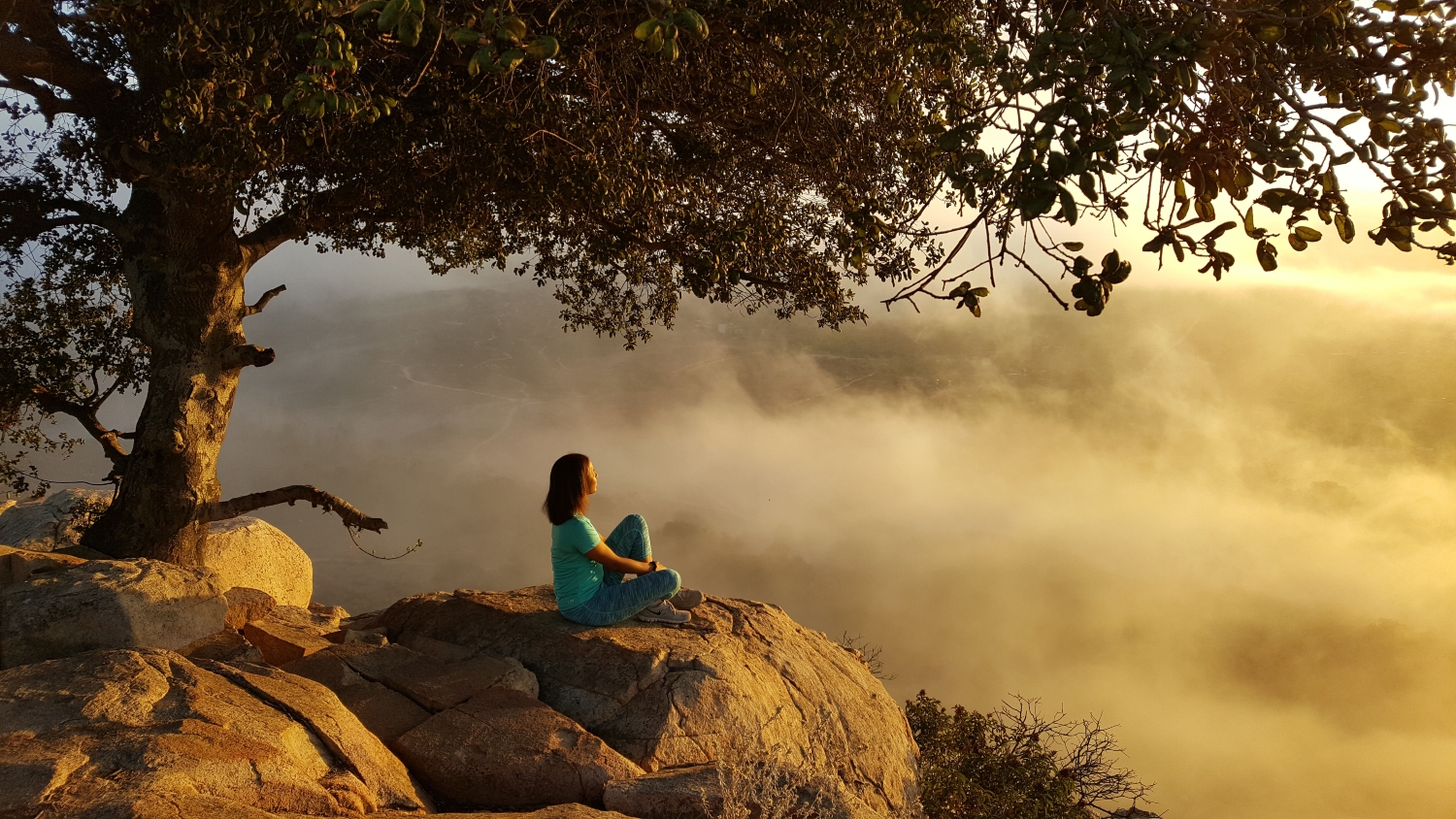 (credit: Rancho La Puerta)
Embodying wellbeing since 1940, Rancho La Puerta is a fitness resort and spa which provides a luxurious wellness experience. Whether staying for their full weekly Saturday to Saturday or partial week stays of three or four nights, guests can experience a unique reawakening and spiritual mental escape across its 4,000 private acres. Choose from over 80 fitness classes including TRX, yoga, Pilates, Watsu, advanced hiking trails as well as spa treatments and therapeutic sessions, and embark on a retreat that will center your health and provide a place of healing. The experience starts at $4,450 and includes round trip transportation from San Diego Airport, meals and access to resort amenities, group classes and customizable wellness programs. Specialty weeks at the Ranch are offered year-round, featuring visiting guest speakers, talented performers and workshop leaders to inspire guests to leave with a recharged sense of being.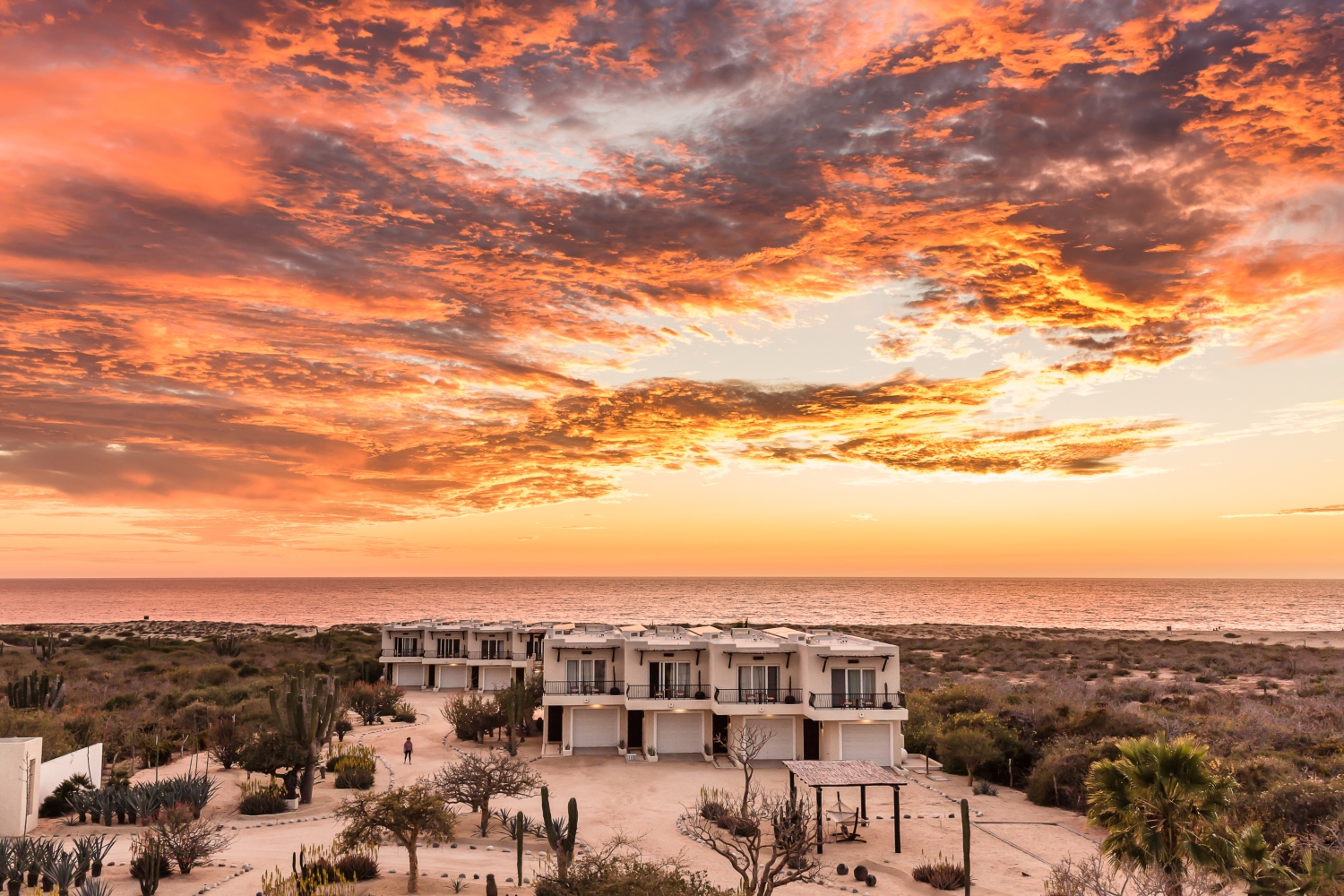 (credit: Ashley Drody)
Set on five beautiful acres near the southern tip of the Baja Peninsula, Prana del Mar Retreat & Wellness Center offers an idyllic setting for rest, relaxation, rejuvenation and exploration. The resort is completely off-grid and solar powered and is surrounded by the mountains, ocean and desert which makes it feel like a tranquil oasis. Each week they bring a different international teacher who offers yoga, meditation, breath work and mindfulness along with activities from surfing to horseback riding to whale-watching. Retreat packages vary by teacher, but usually include two class sessions per day, accommodations (usually five-seven nights), all meals, roundtrip airport transfers and all taxes. Prices range from $2,200-$2,600 for a shared room or $2,800-$3,500 for a private room. To view a list of their upcoming retreats, visit the link here to see their offerings.
(credit: MycoMeditations)
As one of the world's leading psychedelic retreat experiences, MycoMeditations allows guests to safely experience the healing power of psilocybin at one of their week-long retreats. Located in Treasure Beach, Jamaica, the transformational experience is for those seeking the ultimate healing experience and assisting those who suffer from anxiety, depression, PTSD or past trauma. Psilocybin mushrooms have been proven to have the power to help people heal and the retreat provides guests with three psilocybin sessions in conjunction with group therapy, coupled with beautiful accommodations, three meals per day and massages. Their full team of facilitators, licensed therapists, social workers, nurses and a psychiatrist provide an individualized treatment to each guest, with pricing starting at $4,300 per person for double occupancy and $5,550 for single occupancy.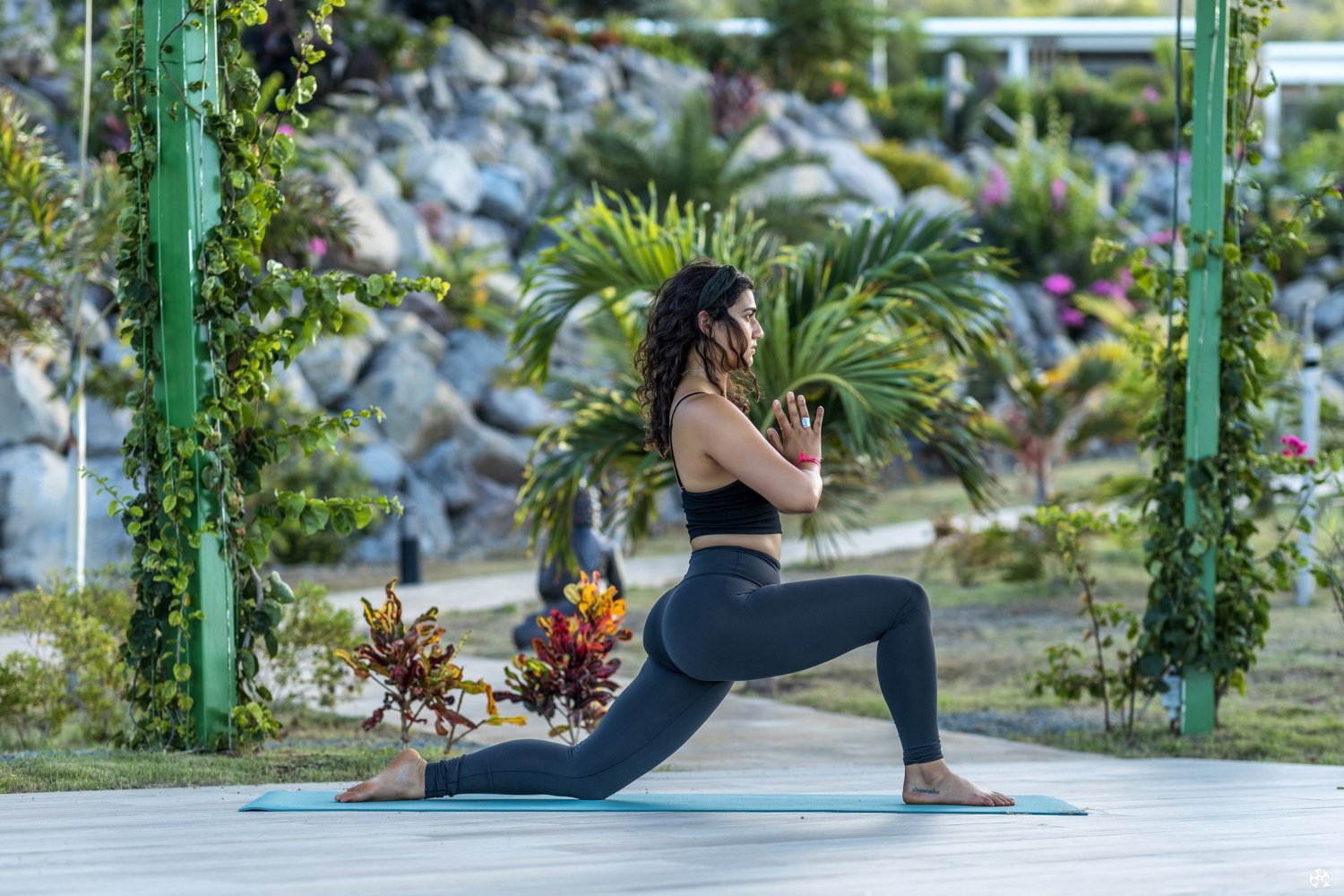 (credit: Golden Rock Dive & Nature Resort)
Golden Rock Dive & Nature Resort is a new boutique resort tucked away on the hidden gem of St Eustatius. As the first and only upscale resort on the island, Golden Rock unlocks the untouched island which has so many hidden secrets to offer. With a mystifying dormant volcano as a backdrop, guests choose from 77 rooms, suites, villas or lodges (all have ocean views) designed with comfort and luxury at the heart. The resort's Wellness Director Fi De Wit has curated an assortment of wellness programs to alleviate tension and recenter travelers amidst the unique beauty of the natural surroundings. While on the property, guests can partake in cliffside yoga overlooking the calming waters of the Caribbean in the morning and end their nights with star gazing with renowned astronomer Jaap Vreeling. In between, there is plenty to experience such as guided breathwork classes, revitalizing hikes up The Quill (the island's dormant volcano) and to its verdant center for forest bathing, full moon release rituals with yoga and shamanic drumming and much more.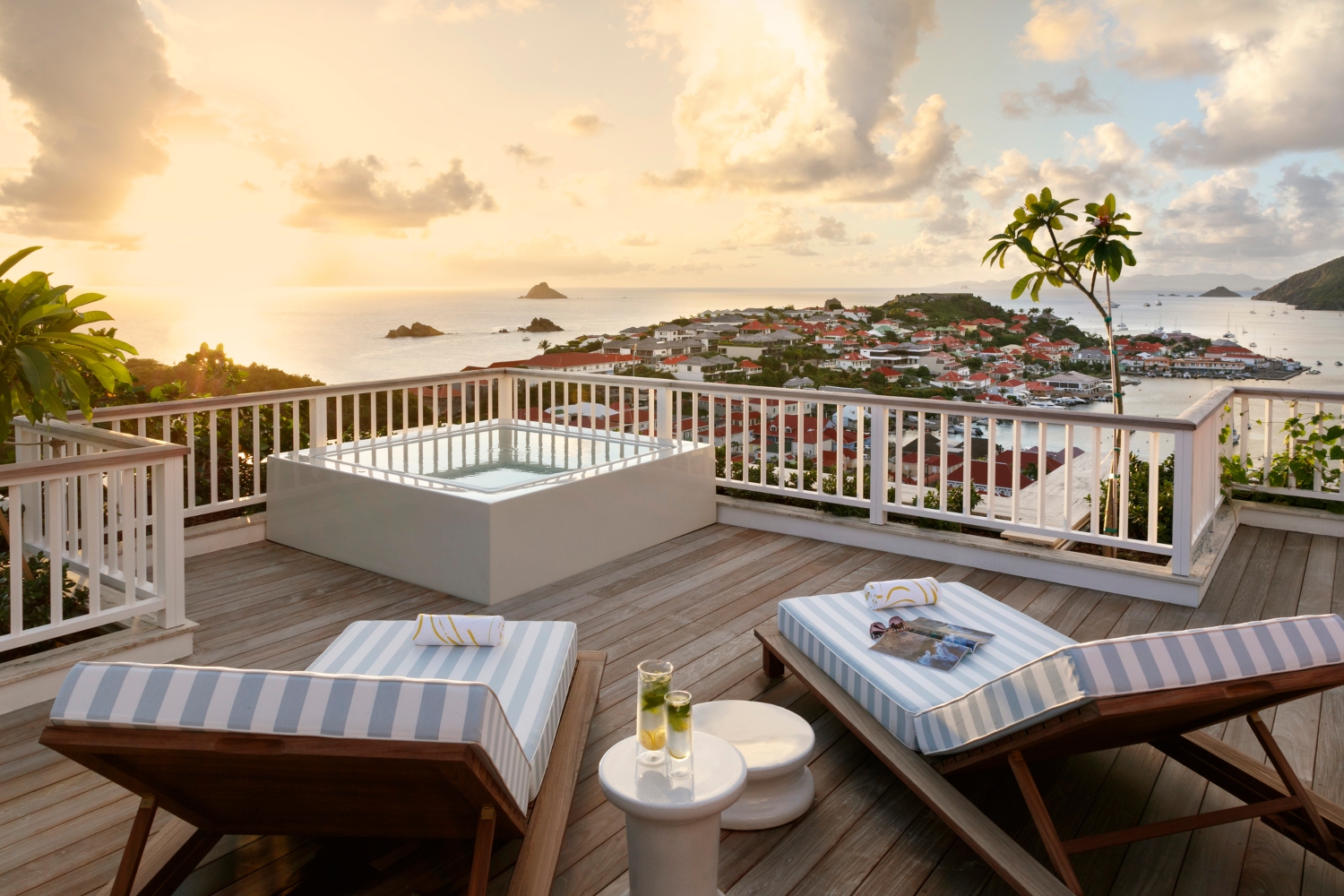 (credit: Hôtel Barrière Le Carl Gustaf)
Fully appreciate your Caribbean getaway at Hôtel Barrière Le Carl Gustaf with their Long Stay Offer 'LE CARL GUSTAF'. A place to revive your senses, the hotel is nestled on a hillside overlooking the island, between Caribbean land and sea. Guests staying a minimum of six-nights will have a chance to fully embrace the island of St. Barth's and unlock unique offerings at the ultra-luxe Spa Diane Barrière, which boasts an expansive spa menu with advanced regenerative, soothing and restorative wellness services. In addition to the resort's many amenities with one free diagnostic Skin Instant Lab by Biologique Recherche, guests will have two yoga or Pilates classes, free access to the fitness center, sunbeds for peak waterside relaxation, an unpacking service upon arrival and much more.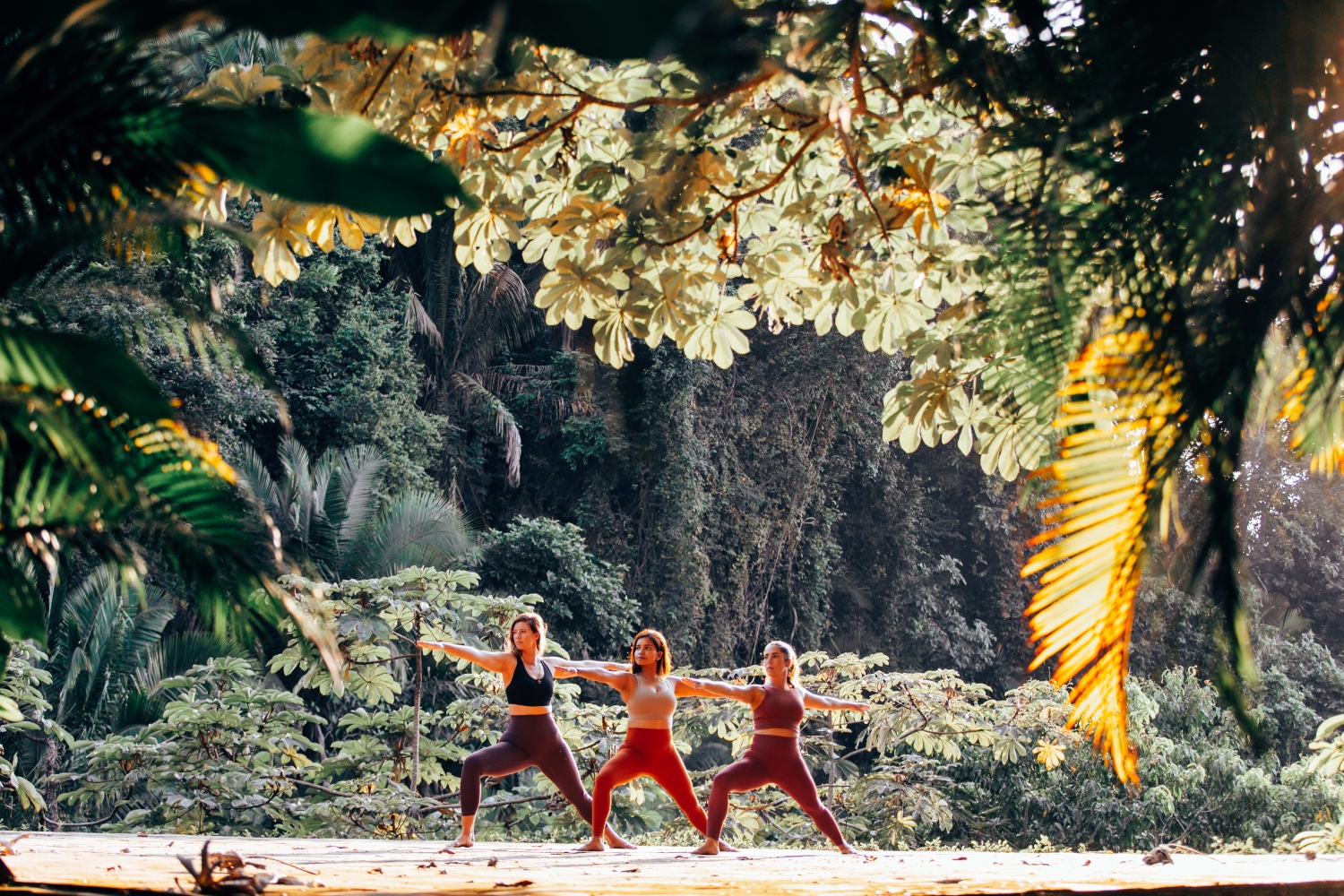 (credit: Beyond Yoga Retreat)
Beyond Yoga Retreat is an all-inclusive wellness resort and spa in Puerto Vallarta, Mexico which offers year-round retreats from Saturday to Saturday each week. Their eight-day Reconnect program allows guests to practice different types of yoga and participate in avariety of wellness workshops including meditation, mindfulness, Pranayama and Chakras. Designed to help you unplug, relax, and reconnect with your true self, your yoga practice and nature, included are two guided nature excursions; a tour of Los Arcos National Marine Park where guests can snorkel among tropical fish and a boat ride and hike to Quimixto Waterfall. The vegan yoga retreat offers abalanced, nutrient-dense and nourishing menu and all guests have access to a private plunge pool, a common pool, and lounge areas. Guests also receive a complimentary signature massage and access to our on-site spa. Rates range between $1,299-$3,599 per person.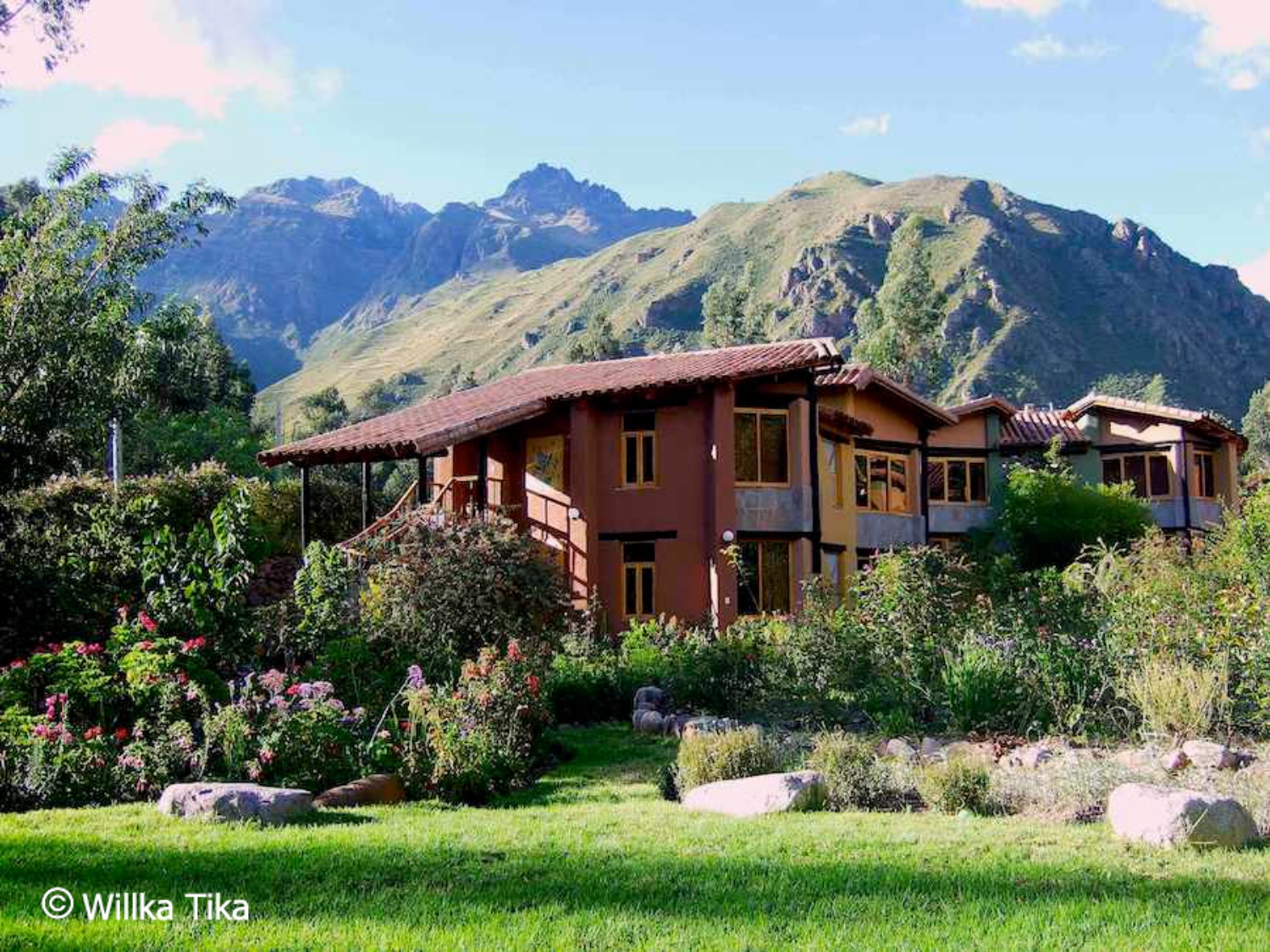 (credit: Willka T'ika)
Willka T'ika or "sacred flower" in Quechua, is a luxury wellness retreat center in the Sacred Valley of Peru, located between the Incan Capital of Cusco and the World Heritage Site of Machu Picchu. The wellness center is dedicated to the authentic Andean traditions that pay homage to Pachamama (Mother Earth) and is the first retreat center in the Sacred Valley created for yoga and mindfulness practitioners. Since 1995, Willka T'ika has been a model of authentic sustainability with hand-crafted designs, breathtaking seven Chakra Gardens, vegetarian farm-to-table meals and Andean ceremonial spaces. The center embraces the Andean concept of ayni, which is the principle of giving and receiving, and offers both all-inclusive retreats (like the eight-day Pachamama Retreat or the nine-day Lucuma Retreat) or personal retreats, both which allow guests to experience one of the most energetically charged places on Earth. From visiting ancient Incan ruins, witnessing authentic Andean rituals, and joining guided adventures in the Sacred Valley, guests can relax, restore, rejuvenate, and receive the powerful energy of the Andes. Prices start at $180 per night.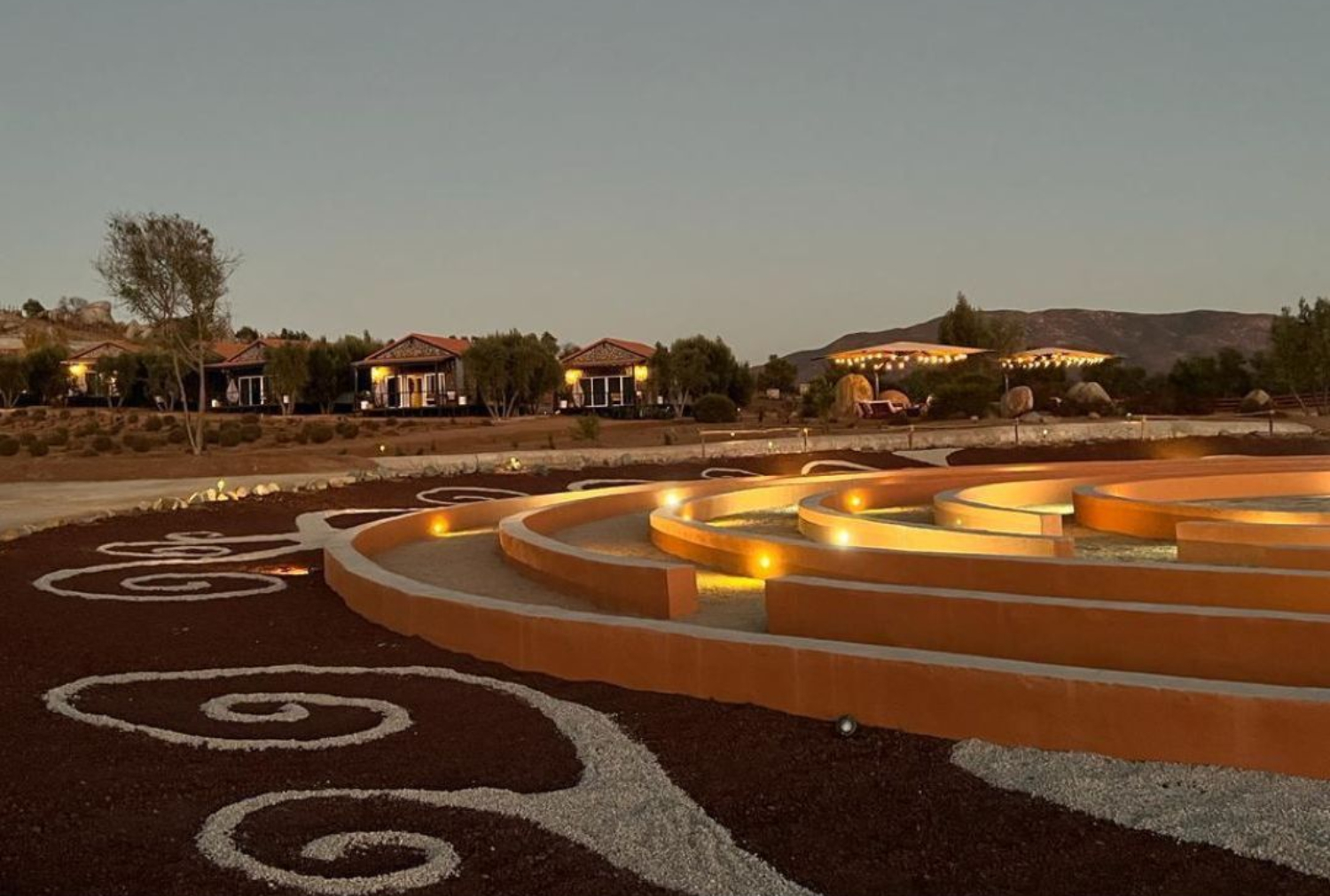 (credit: Courtesy of Montevalle Health & Wellness Resort)
Montevalle is a new wellness resort in the Guadalupe Valley in Baja California which just opened in January 2023. The detoxification retreat in the middle of Mexican wine country is Mexico's newest luxury all-inclusive retreat center offering 14-villas (soon to be 20) for guests to stay. Owned and operated by Dr. Carlos Bautista, the resort provides an exclusive and tranquil space for guests to detox, boost and restore their health. Montevalle provides opportunities for visitors to come for the day or stay longer for a leisurely pace to explore the ten hectares and deep dive in their innovative detox and wellness program. From therapeutic treatments such as intravenous infusions, Biomagnetic therapy, Rife therapy, Mag Ray therapy, hyperbaric oxygen and much more, they also offer wine therapy. Choose from Montevalle's One Day Plan ($250), Superior Plan ($495) or their Optimal Plan ($545), which provides complete detoxification and restoration for those seeking a more robust retreat, featuring a total treatment program with Dr. Bautista's custom-designed therapies.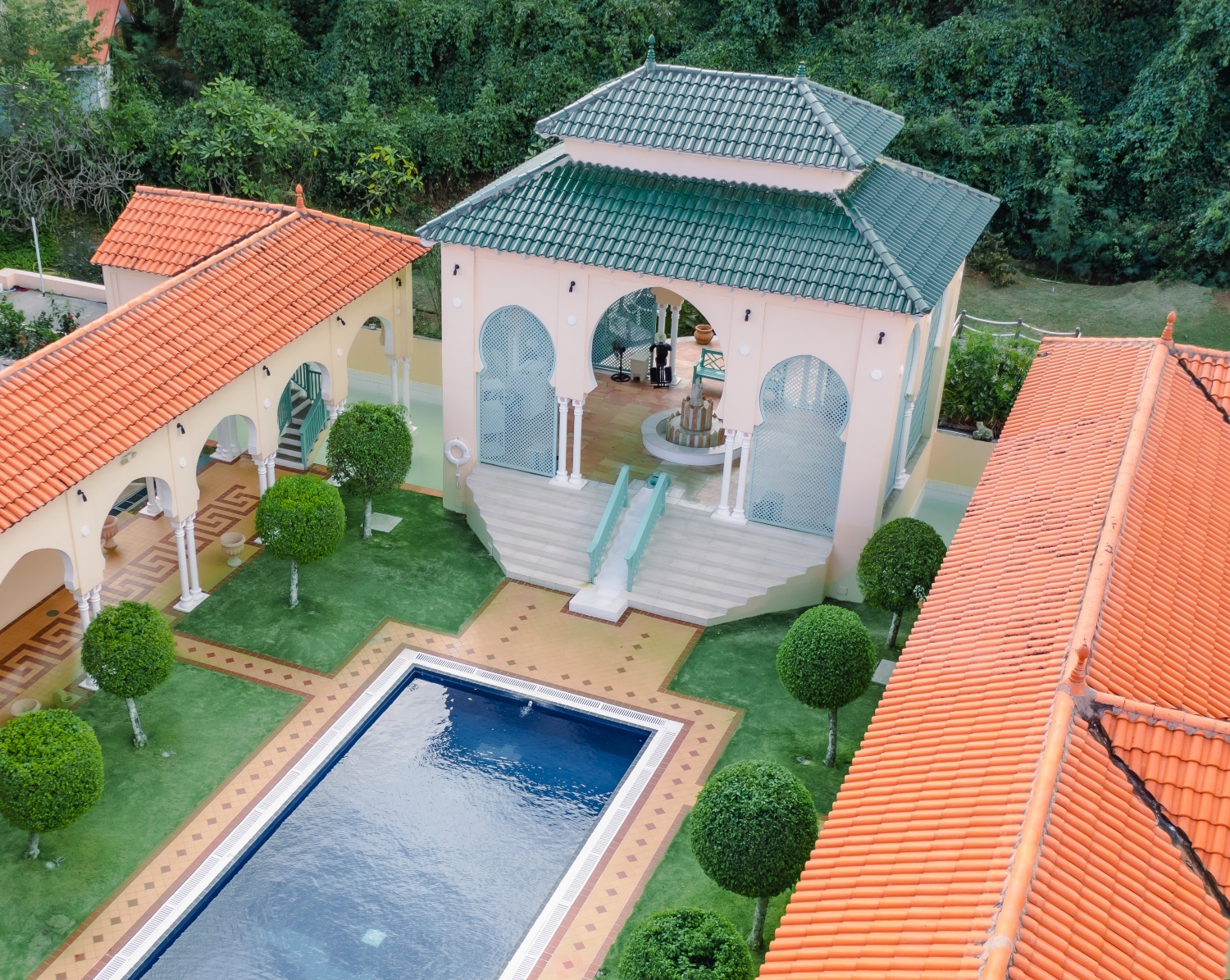 (credit: BodyHoliday)
Famed for its unique approach to health, fitness and wellbeing BodyHoliday is an all-inclusive luxury resort in Saint Lucia. Located on a secluded beach on the island, guests can enjoy a transformational journey of wellness and discovery staying true to their mantra of 'give us your body for a week and we'll give you back your mind'. Guests can stay at the 155-room resort – with four villas – and enjoy an endless array of activities from archery to scuba diving, spinning to Pilates, Ayurvedic treatments to Reiki along with body treatments and opportunities to explore. They also hold several programs throughout the year, like their upcoming sleep retreat (April 11-19, 2023) and a month-long 'Octoba Yoga' Retreat. In partnership with Sleep Psychologist Philip Carr-Gomm, the properties first Sleep Retreat will encourage travelers to prioritize both their quantity and quality of sleep, starting rates begin at $799/night for two people. During October, BodyHoliday transforms into a customized yoga retreat with unlimited lessons from sunrise to sunset, designed to help improve discipline, patience, focus and concentration.
(credit: Courtesy of COMO Hotels and Resorts)
Encompassing 1,000 unspoiled acres, four miles of white sand, peaceful beach houses, and large private residences drenched in light, COMO Parrot Cay is a truly luxury escape. Getting to the private island resort in the Turks and Caicos adds to the journey once on the island as guests must take a 50-minute flight from the Providenciales airport, then a 15-minute drive followed by a scenic 35-minute boat ride. Their 16 beach houses, villas and multi-room Residences each offers differing amenities, with a majority having their own private pools. The wellness center at COMO Parrot Cay was one of the luxury brand's first COMO Shambhala Retreats and offers a wide range of treatments, experiences, products and activities. It is there where a daily schedule of wellness activities is offered, which includes Deep Power Yoga, Slow Flow Yoga, and Mindful Meditation. Complimenting these services is the signature COMO Shambhala Cuisine, featuring healthful nutrition-optimized dishes using pure ingredients in nourishing combinations. The starting rate is currently $1,900 per night.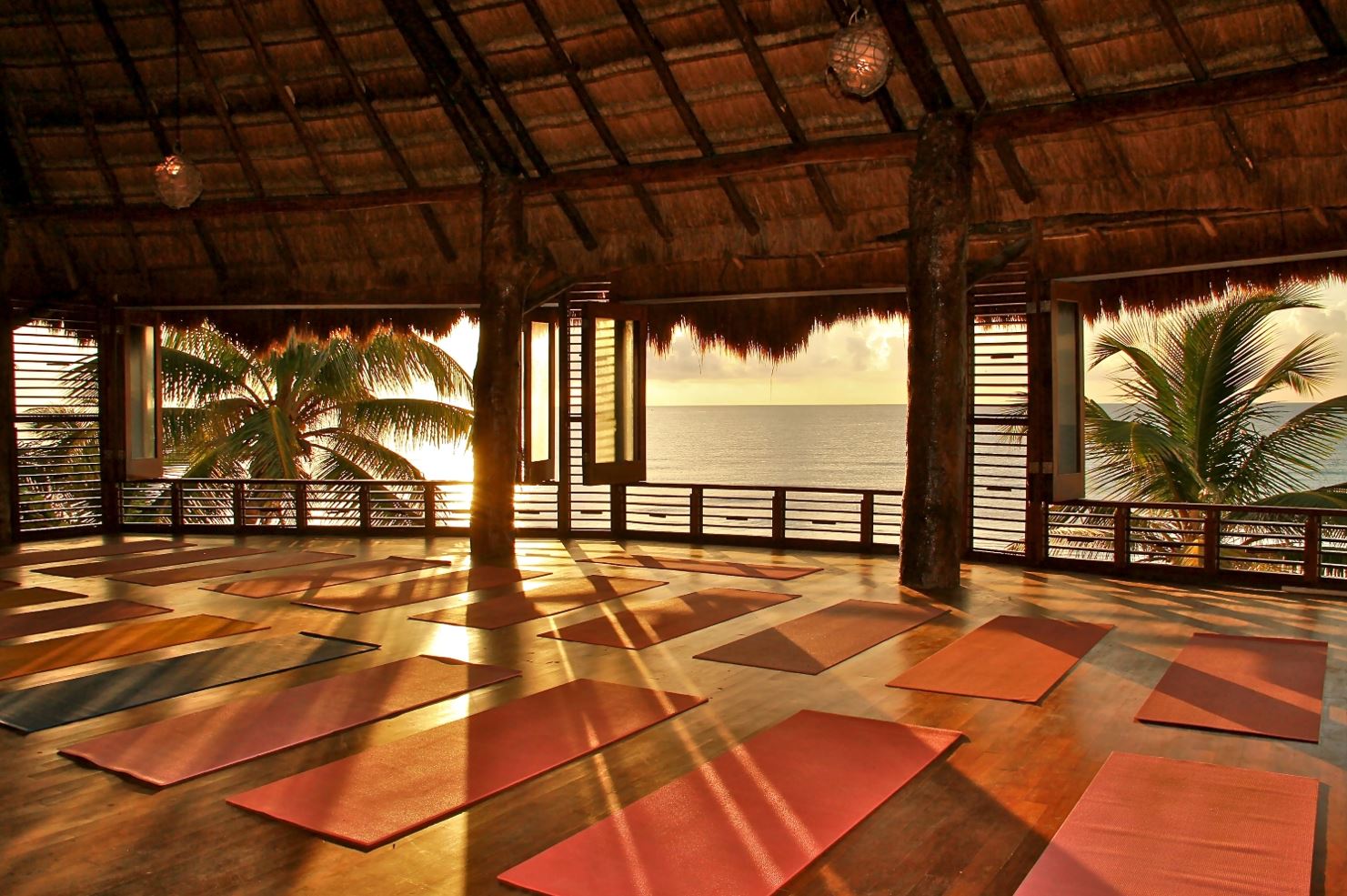 (credit: Amansala Resort)
Amansala is a Sanskrit word named after the peaceful crystal-clear waters of Tulum, and that is exactly what you'll find at the all-inclusive resort in Tulum, Mexico. Presenting a luxurious bohemian beach vibe, Amansala has two signature programs, Restore and Renew and Bikini Bootcamp. Their signature six-day retreats combine beach walks, daily yoga and Pilates sessions, dance and movement classes, two spa and healthy meals. Bikini Bootcamp is more high-energy and includes daily HIIT, Sculpt & Tone and BoxFit classes, while additional sessions such as Cacao Ceremony, Mayan Sweat Lodge, Sound Healing and Ice Baths or more personalized local tours can also be added on for an additional fee for either program. In this idyllic environment, guests can reach depths of self-compassion, nourish their body and soul and explore a journey back to one's true selves. The full-service resort is great for those who seek an authentic, warm, and welcoming experience with prices starting at $3,484.80 for six days in a private Garden Plus room.