Looking for a luxurious family summer vacation spot? Look no further than Bel Air La Palmeraie Bahamas, nestled on the enchanting Harbour Island in the Bahamas. It's a hidden gem that embodies all the best qualities of a top-notch destination. Prepare to be enchanted by the stunning scenery and the prospect of a truly memorable adventure upon your arrival.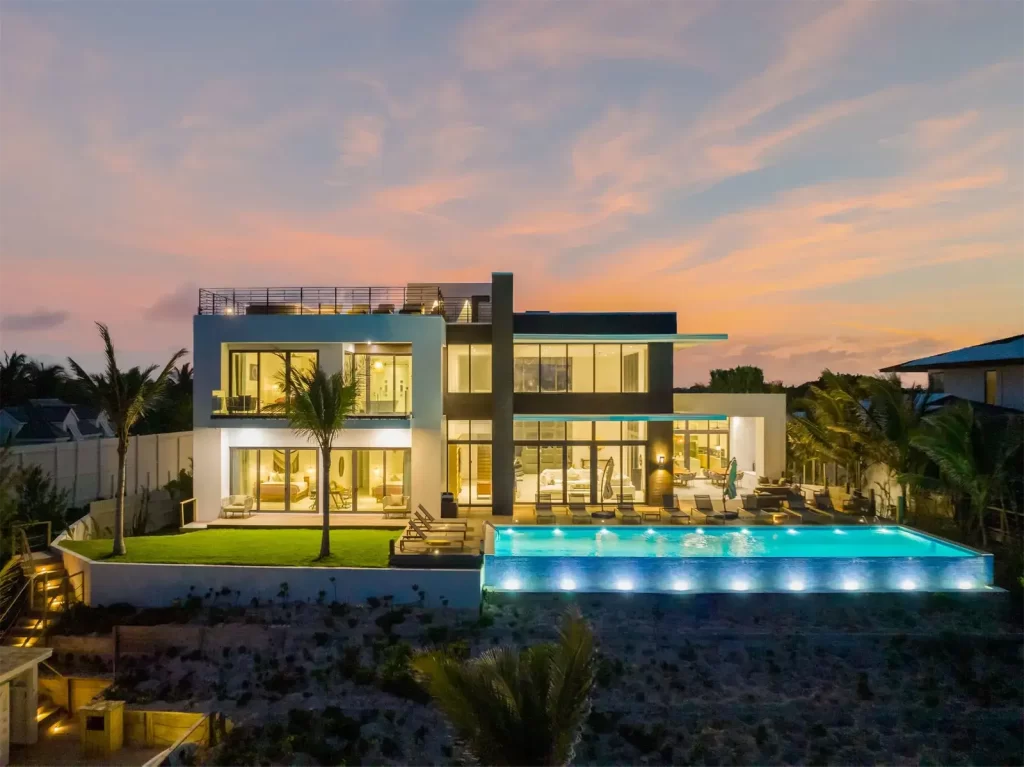 Looking for a summer vacay that's all about luxury and comfort for the whole fam? Look no further than Bel Air La Palmeraie Bahamas! With roomy digs, fancy schmancy amenities, and top-notch service, we've got everything you need for an unforgettable getaway.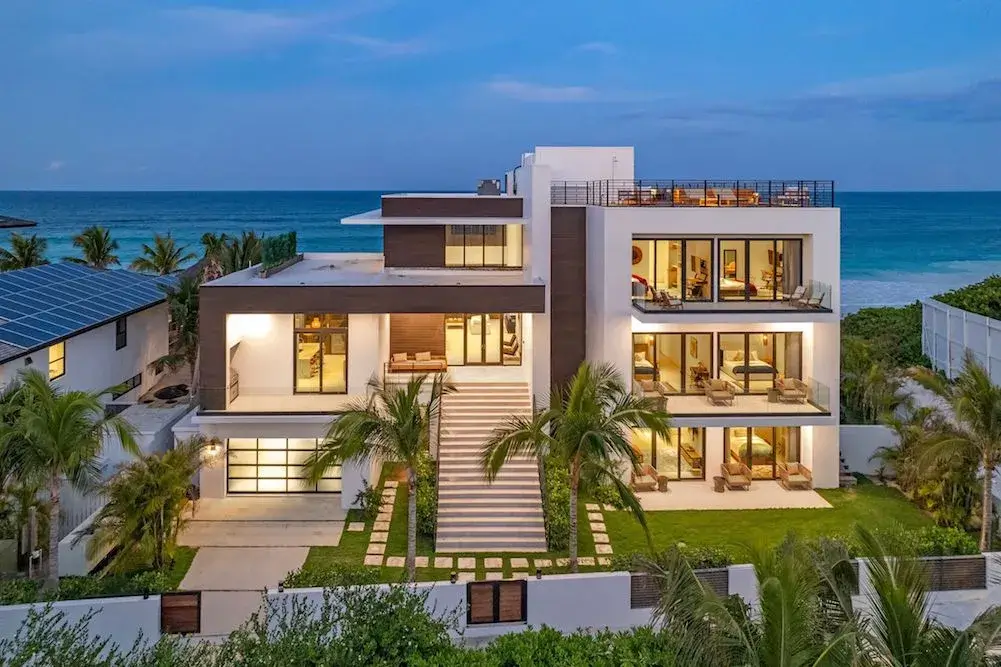 Get ready to live like royalty at Bel Air La Palmeraie Bahamas, where you can choose from three of the most opulent house rentals in Harbour Island – La Palmeraie Villas 1, 2, and 3. These oceanfront villas, Villa 1 and Villa 2, are quite the spectacle, situated right next to each other on the renowned Pink Sand Beach.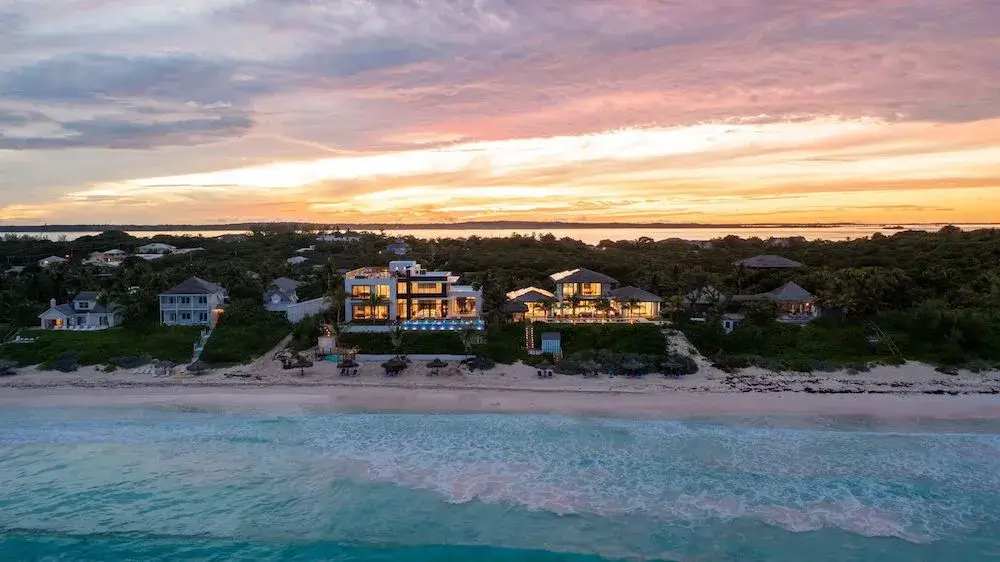 Rise and shine to the soothing melody of waves and stroll onto the rosy sands, basking in the sun's cozy embrace. Wow, these homes are perfect for big families! With nine bedrooms each, there's plenty of room for up to 18 adults to spread out and relax.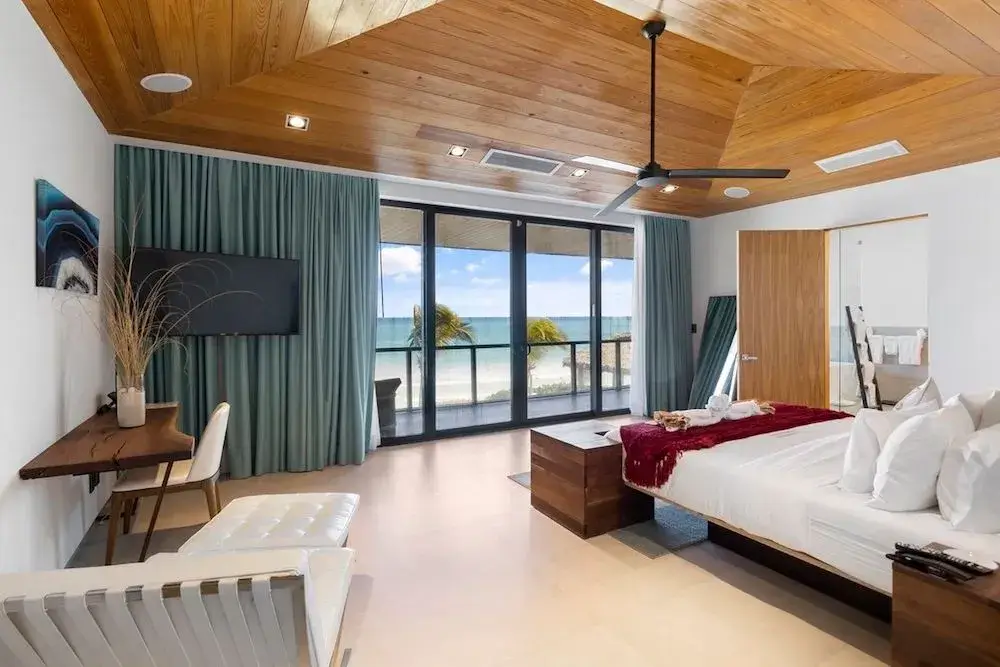 Thinking of a cozy inland escape? La Palmeraie Villa 3 has got you covered! Get ready to live the high life just a hop, skip, and a jump away from the beach! This brand spanking new luxury rental home has seven bedrooms and a serene Balinese vibe that'll transport you to paradise. Villa 3: the perfect hideaway to kick back and chillax in style, just a stone's throw away from La Palmeraie Villa 1 and Villa 2.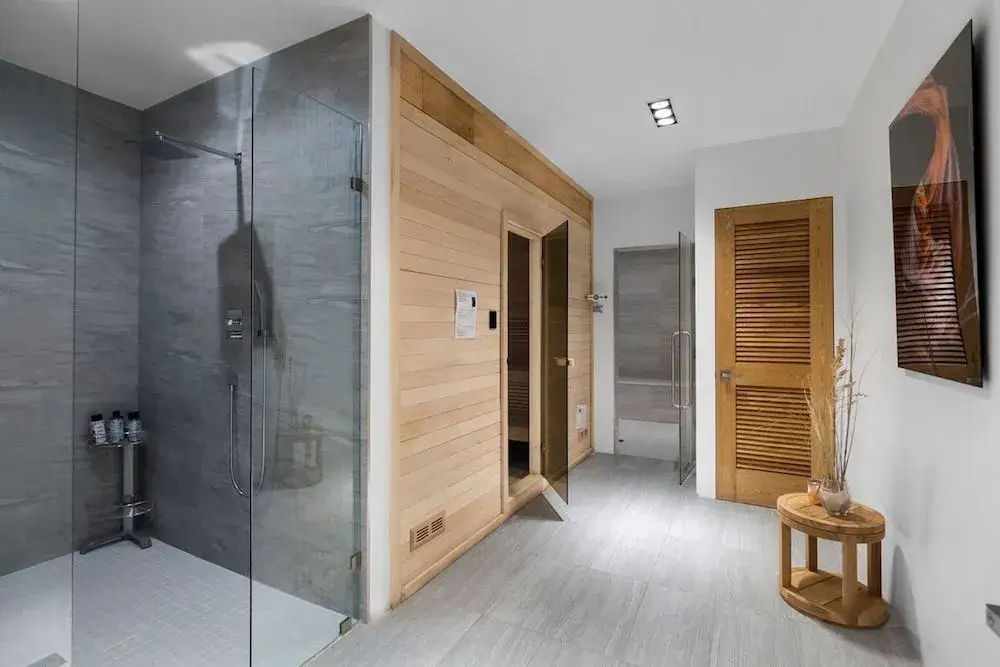 Vacation like royalty at Bel Air La Palmeraie Bahamas' luxurious villas, where impeccable quality and service reign supreme. Your family's every whim and wish will be catered to with utmost care. Plenty of room for big families! Welcome to your luxurious villa! Get ready to be swept away by the serene oasis that awaits you, featuring a private pool, jacuzzi, and both indoor and outdoor dining areas.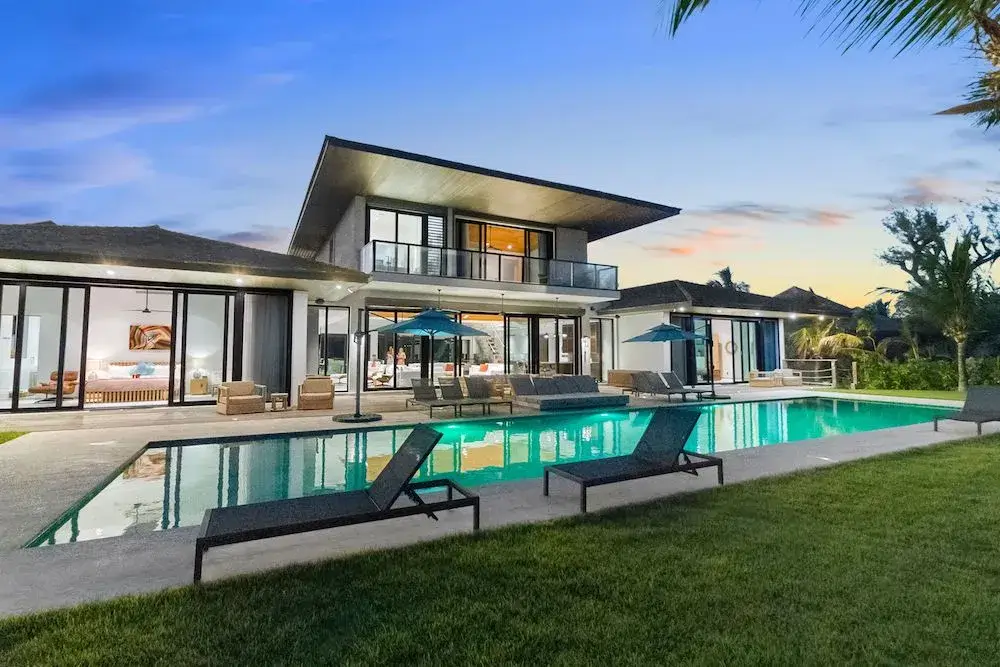 Treat yourself to the ultimate luxury with our villas that feature private spas. Relax and rejuvenate your senses in style. These villas are beachside beauties with private access to the sand.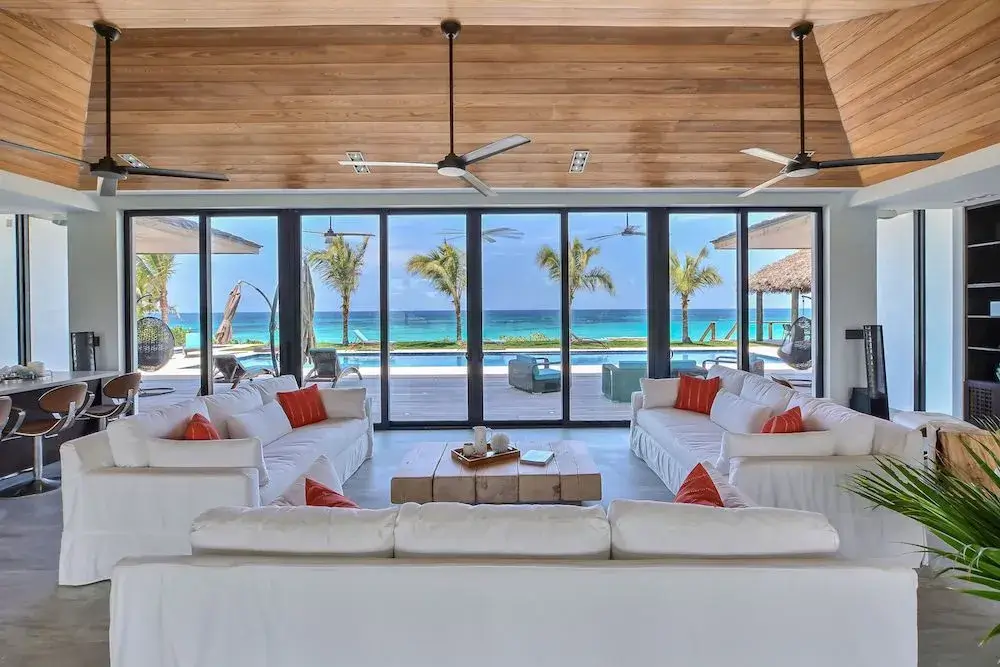 Staying at Bel Air La Palmeraie Bahamas isn't just about the fancy digs – there's so much more to enjoy! This resort is all about fulfilling your every wish and making sure families have an unforgettable time. Looking for a place to unwind on stunning beaches, enjoy thrilling water sports, or savor top-notch cuisine? Look no further than Bel Air La Palmeraie Bahamas!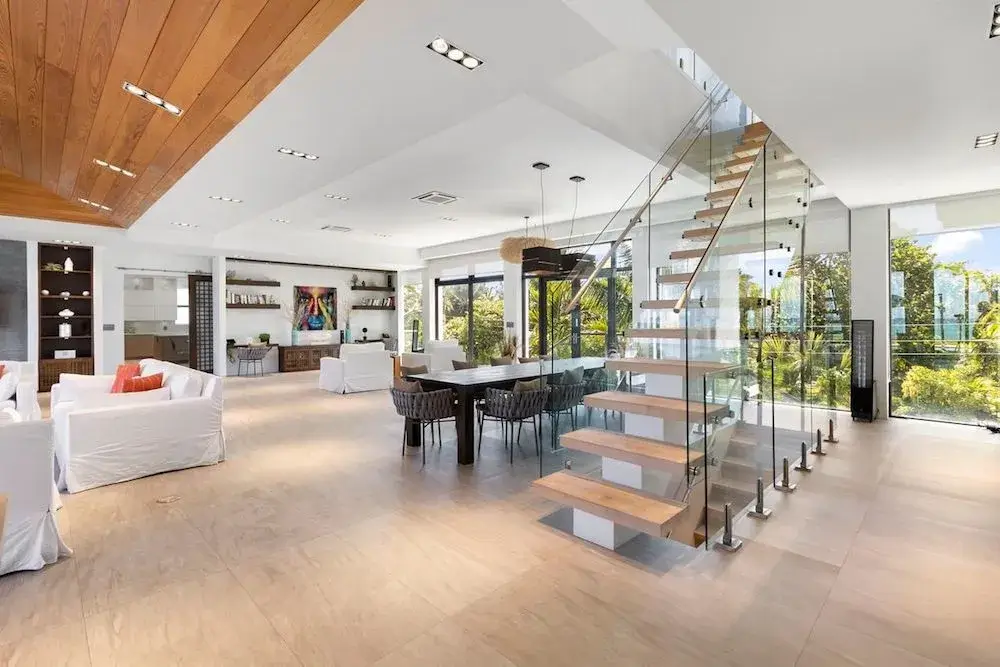 Chill seekers can indulge in poolside lounging, sip on cool cocktails, and soak up some rays. Come hither to the flawless beaches with their powdery pink sands and turquoise waters, providing the ideal setting for a delightful family beach day. Take the plunge and explore the lively underwater world full of marine creatures with exciting snorkeling or scuba diving expeditions.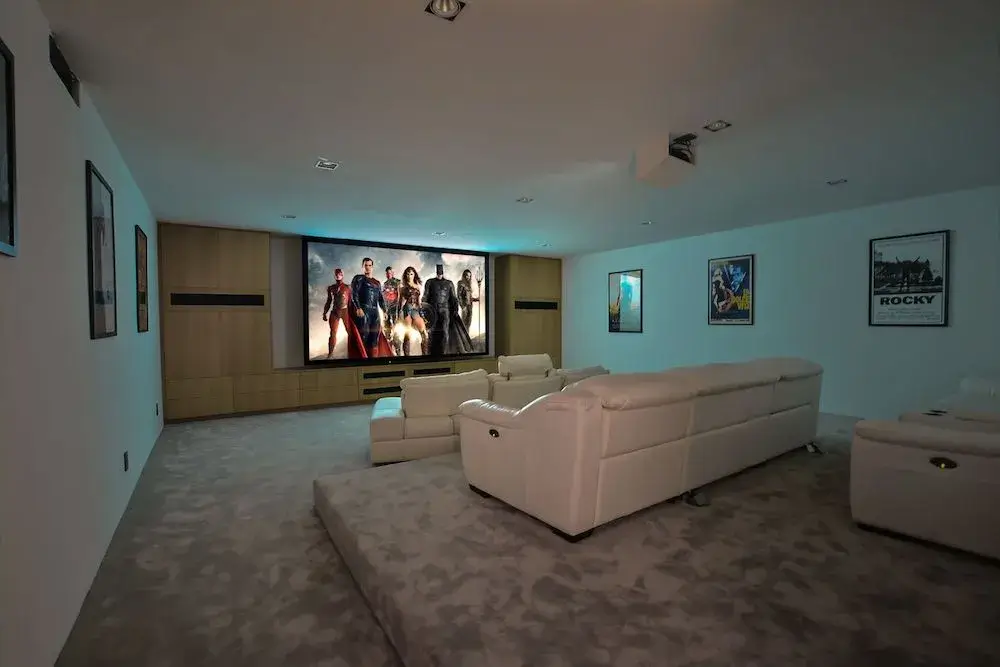 Get ready to make a splash! There are plenty of water sports activities waiting for those who crave adventure. Get ready to make a splash! Whether you're into paddleboarding, kayaking, jet skiing, or fishing, there's an adventure waiting for you. Dive into the coral reefs, ride the waves on a boat, or catch some big fish on a deep-sea adventure! Wow, the sky's the limit! And those unforgettable moments will stick with you forever.