The forthcoming One Island Drive development shall comprise of a pair of remarkable towers, each possessing its own distinctive charm. The forthcoming Residences at Mandarin Oriental, Miami are poised to be a remarkable feat of architecture, ascending to altitudes surpassing 800 feet. Contained within this magnificent edifice lies a meticulously selected assemblage of 220 exclusive abodes, each featuring meticulously crafted two-to-four-bedroom floor plans that are nothing short of perfection. The abodes in question shall boast of capacious floorplans that span a remarkable expanse of 4,700 square feet.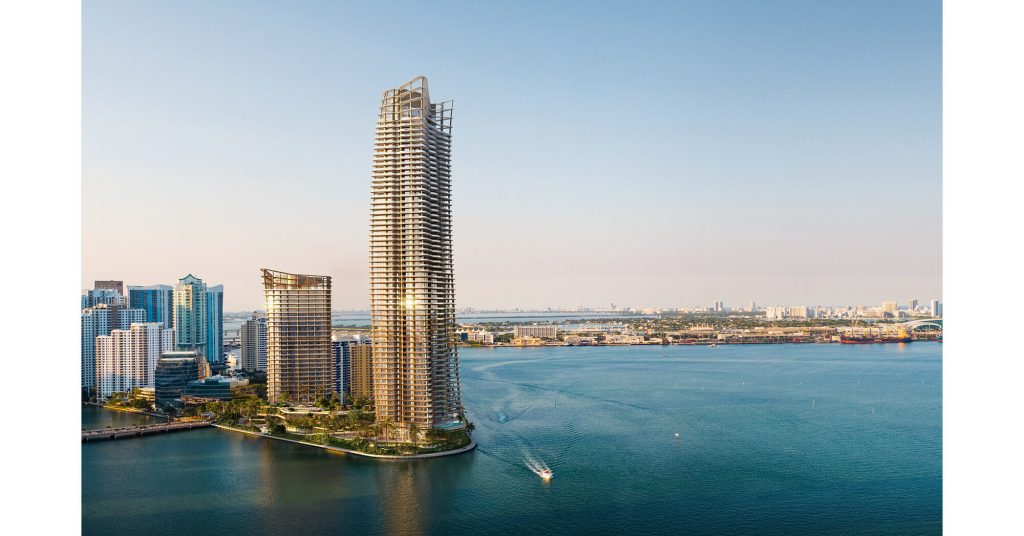 At the zenith of this edifice, two remarkable duplex penthouses will captivate the observer, encompassing a prodigious area of more than 6,000 square feet apiece. In close proximity to the aforementioned impressive tower, a secondary edifice of approximately 400 feet in height shall be erected to accommodate the renowned Mandarin Oriental hotel, poised to attain the status of a prominent monument in the North American region. The esteemed establishment in question shall proffer a total of 151 tastefully adorned chambers for its guests, thereby ensuring an unparalleled sojourn of hospitality. Furthermore, ensconced within this towering edifice, there shall be 61 exclusive abodes for personal use and 28 hotel residences, providing an unparalleled fusion of opulent habitation and top-tier hospitality.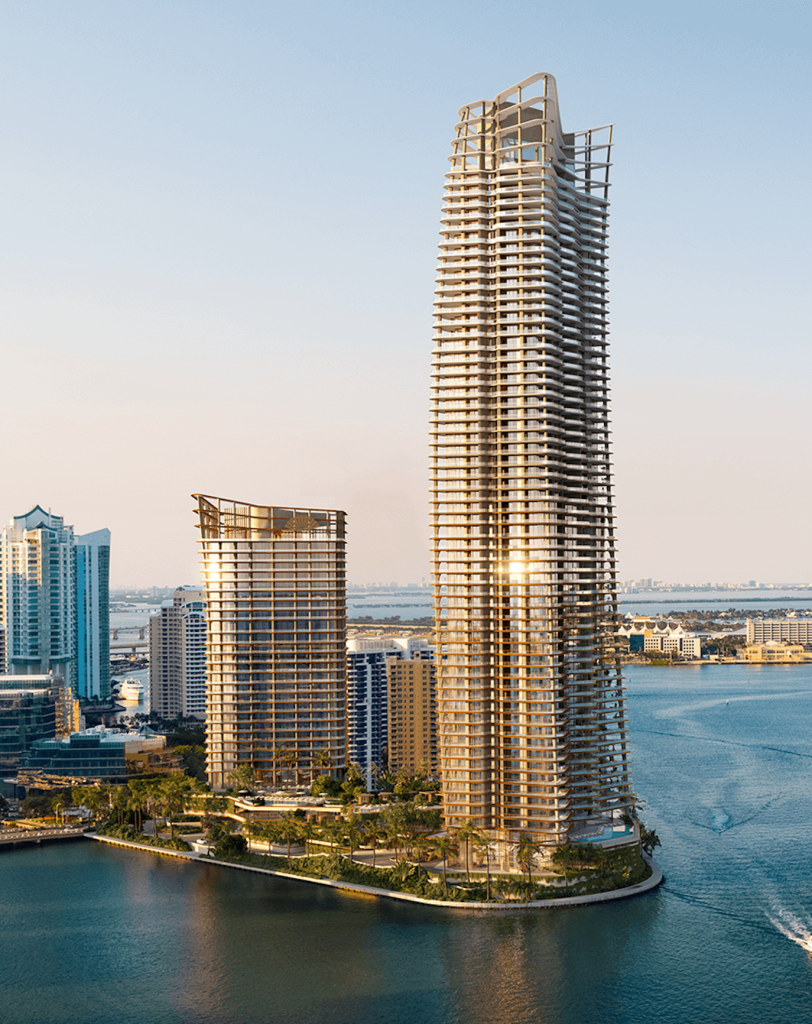 The two towers shall be seamlessly linked by a podium base, thereby granting the inhabitants and visitors access to a vast range of lavish amenities that span over an area of 100,000 square feet. The proposed structure shall comprise a series of multi-level, intricately designed infinity pools that harmoniously merge the demarcation between terrestrial and aquatic environments. Impeccably picturesque private cabanas shall offer a sequestered haven for repose and recreation. For individuals in pursuit of an industrious milieu, executive work lounges shall be at their disposal, proffering a refined ambiance to satisfy occupational obligations.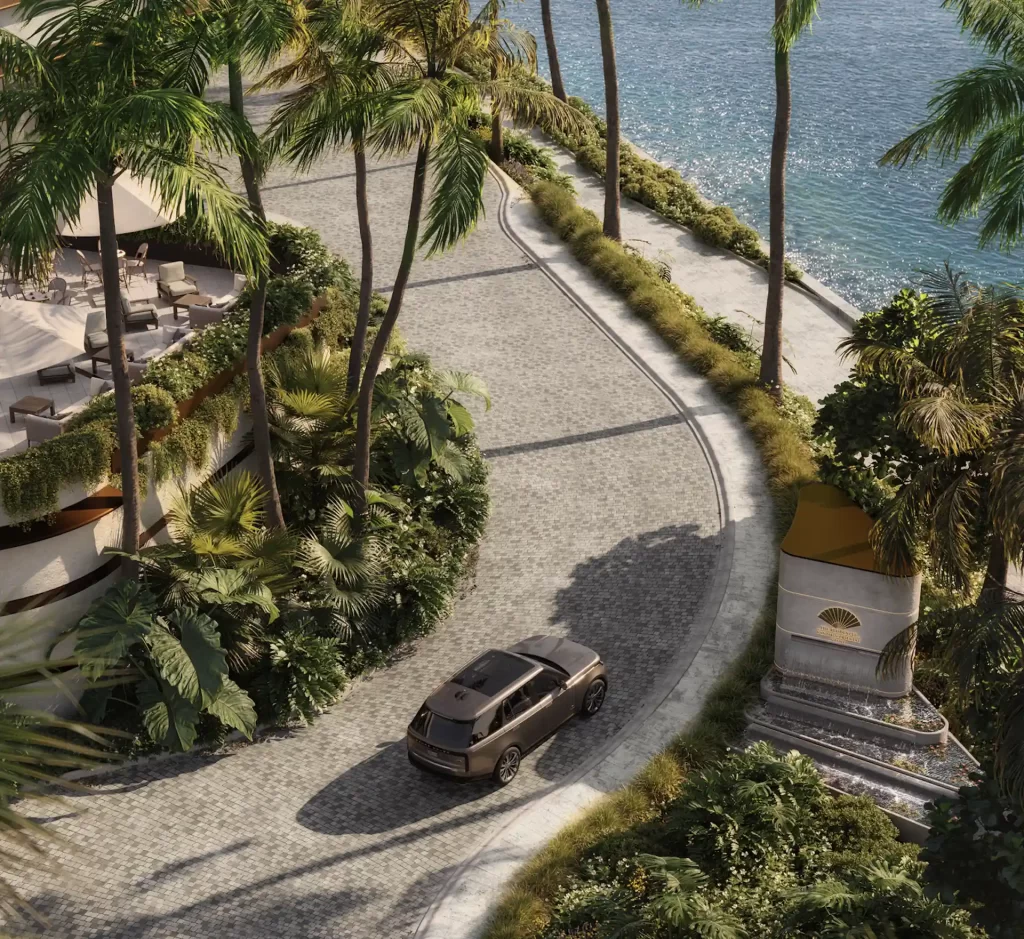 One Island Drive is set to elevate the art of culinary experiences with its private dining rooms that come equipped with chef kitchens. This exclusive feature will allow residents and their guests to indulge in exquisite meals while enjoying a refined ambiance. Furthermore, a variety of exceptional dining establishments will be at one's disposal to satisfy a range of tastes, providing an unparalleled gastronomic expedition. In order to address the multifaceted needs of both inhabitants and visitors, a distinctive wellness center shall be established to offer a sanctuary of revitalization and serenity. Incorporating cutting-edge health and wellness amenities in a deliberate manner will serve as a catalyst for promoting a well-rounded and dynamic way of life. The proposed development is conceptualized as a paradisiacal oasis, where inhabitants will be fully immersed in a verdant environment, characterized by a diverse array of flora that will form a natural canopy, replete with an alluring palette of hues and textures. The copious flora will seamlessly integrate with the cherished Brickell Key promenade, permeating the entire estate and beckoning inhabitants to immerse themselves in the tranquil allure of the environs.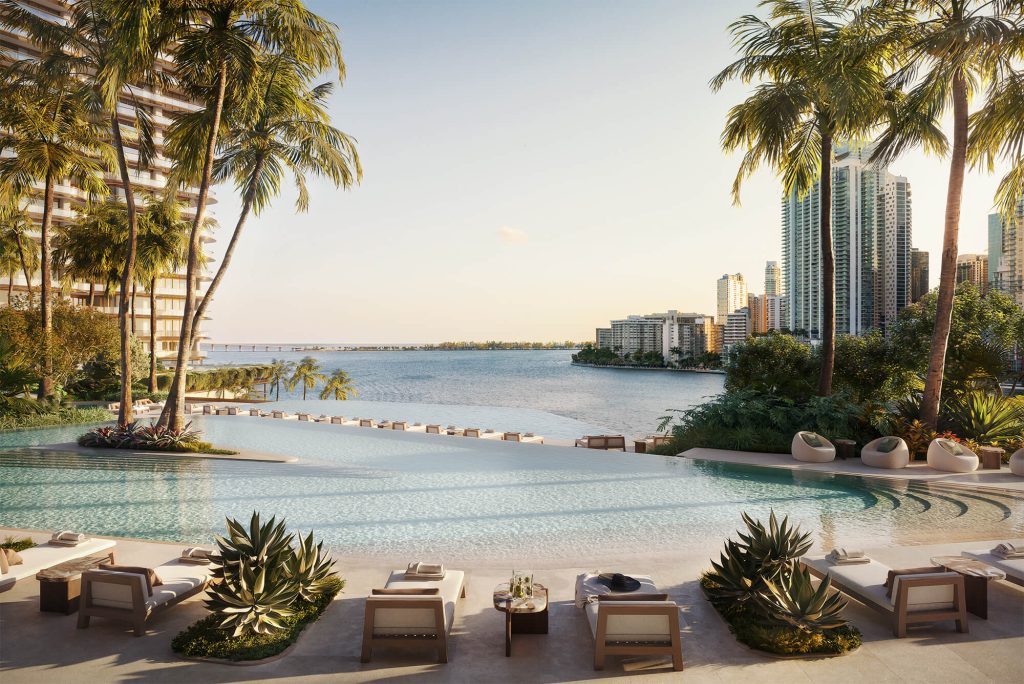 The development of One Island Drive has undergone a scrupulous process of refinement, spearheaded by a team of distinguished professionals in the industry, among them the esteemed architectural firm KPF. The condominium's interiors shall be graced with the distinctive flair of Tristan Auer, Parisian designers renowned for their unparalleled mastery in crafting captivating living spaces. Conversely, the hotel's internal spaces shall be invigorated by the artistic prowess of Laura Gonzalez, a distinguished Parisian designer renowned for her exceptional aptitude. The esteemed Thai firm, Shma, will be masterfully curating the landscape architecture to complete this remarkable ensemble.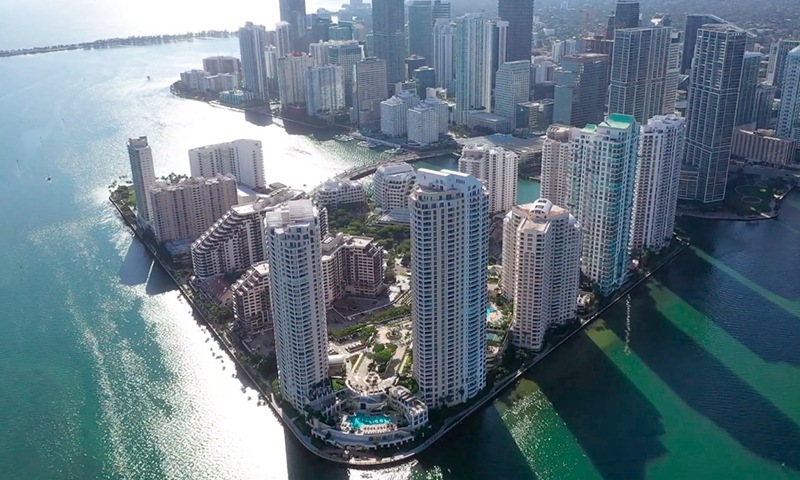 The advent of One Island Drive shall signify a momentous juncture, being the foremost abode to embellish Brickell Key in the past decade and a half. This offering presents a singular and ultimate chance to acquire a pristine abode on this select isle. Scheduled for a late 2023 release, the pricing for these exceptional homes shall commence at $3,500,000, which is indicative of the unparalleled luxury and prestige they embody.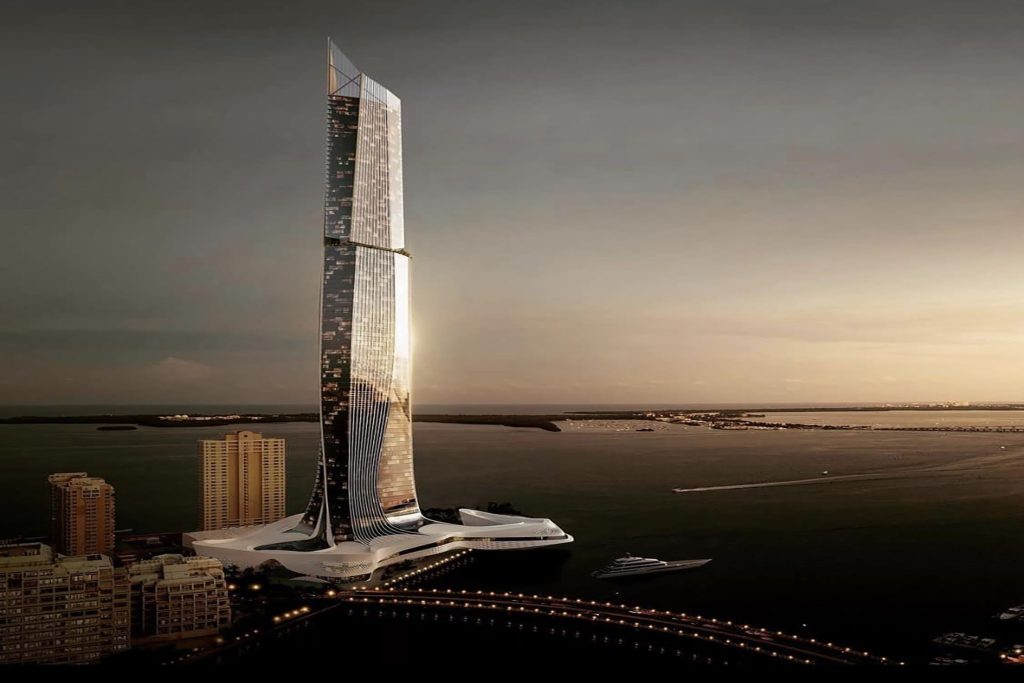 The pivotal role played by Swire Properties in shaping the dynamic Brickell locality is noteworthy. Through their innovative and forward-thinking strategies, they have effectively established a novel hub in Miami by way of the inception of Brickell City Centre – an expansive and multifaceted development encompassing a remarkable 4.9 million square feet and boasting a valuation of $1 billion. Located in close proximity to One Island Drive, Brickell City Centre has emerged as a captivating nucleus, augmenting the charm of the region and consolidating its position as a distinguished Miami destination.