The luxurious penthouse that made Oprah Winfrey a South Florida, Miami Beach homeowner has been sold for USD20 Million.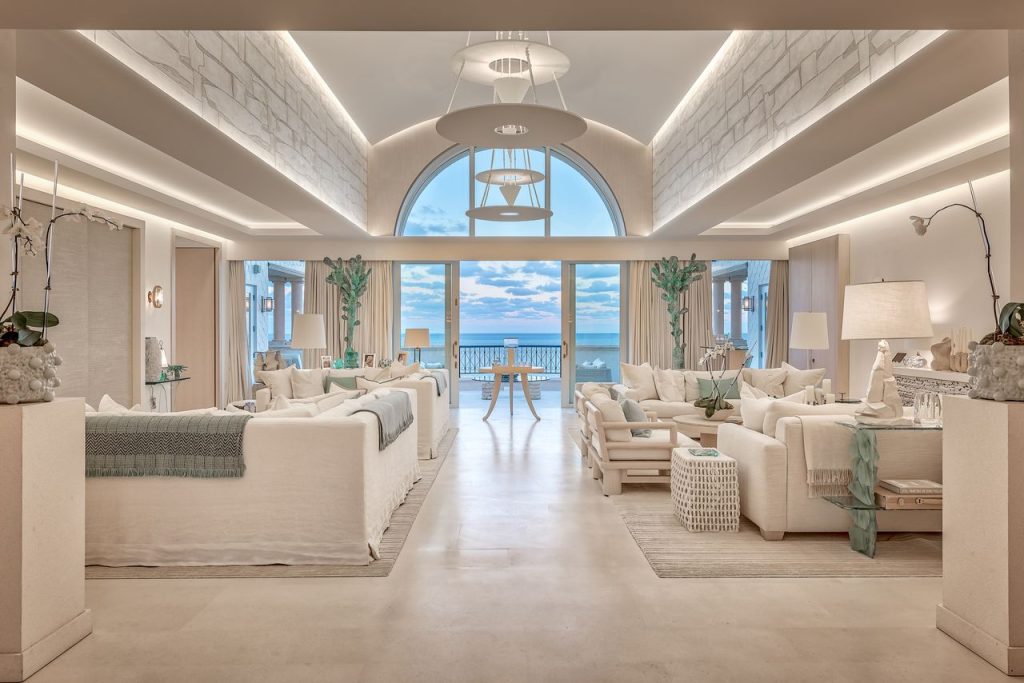 The Canadian Billionaire Lawrence Strolls sold the Lavish Fisher Island Condo to an undisclosed person for a gigantic amount, just 6 years after getting the 4 bedrooms, 6,170 square foot huge condo for 13.5 million USD. With A twenty million USD price tag which breaks down to 3,242 dollars each-square-feet, marks a record for Fisher Island in 2020.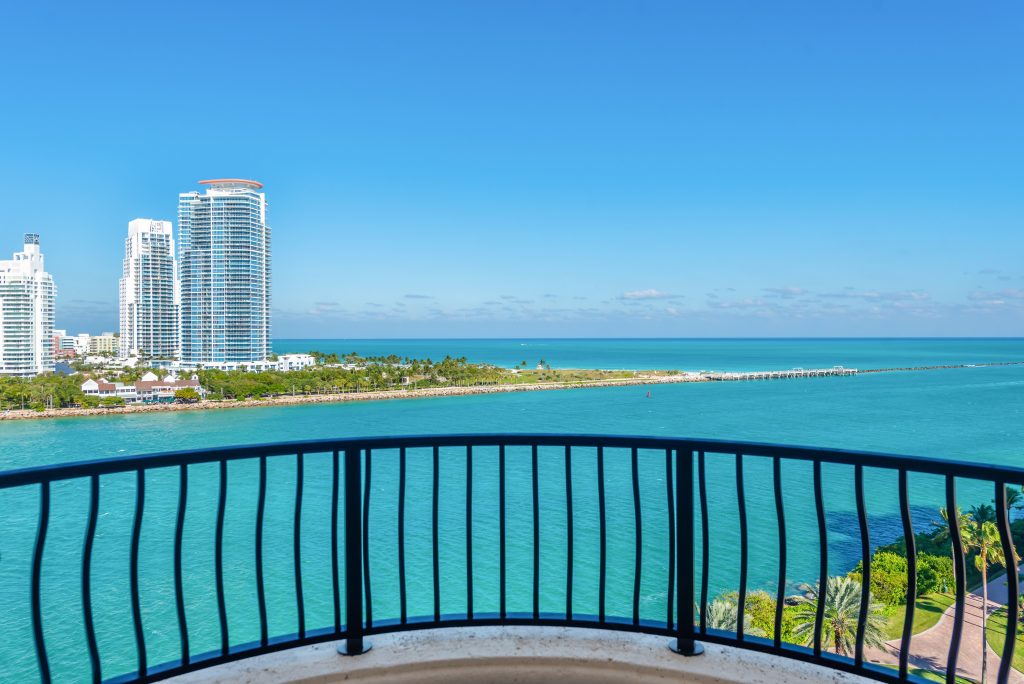 Lawrence Stroll, Executive chairman of Aston Martin Lagonda, owner of the Racing Point F1 Team who has also invested in several worldwide fashion brands, including Michael KORS, Tommy Hilfiger and has a net worth of more than 2.5 billion USD at Forbes's estimate.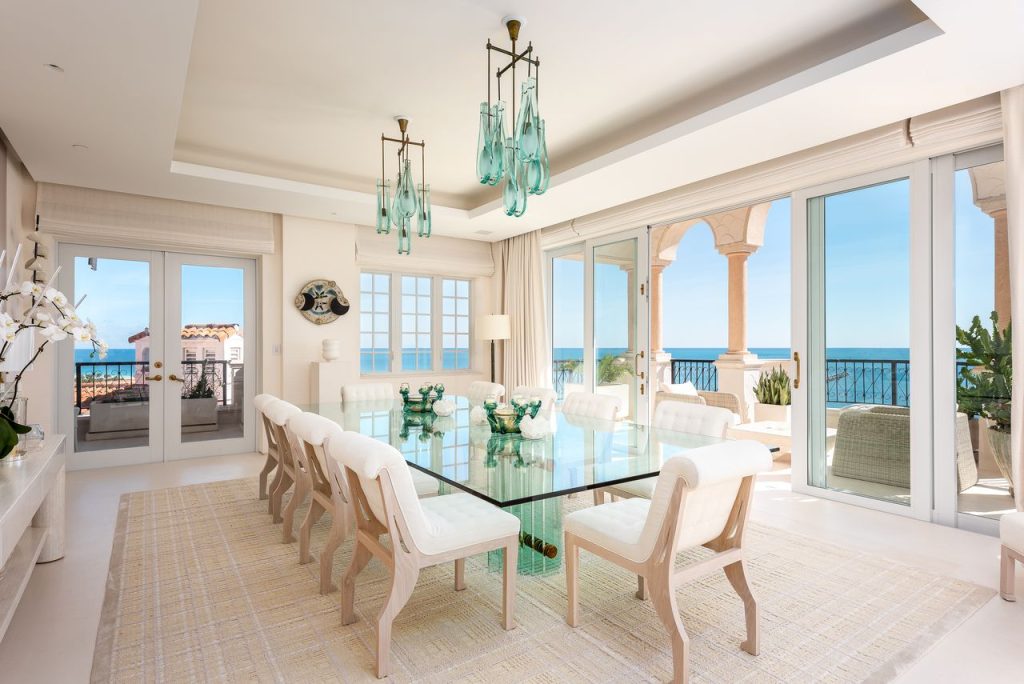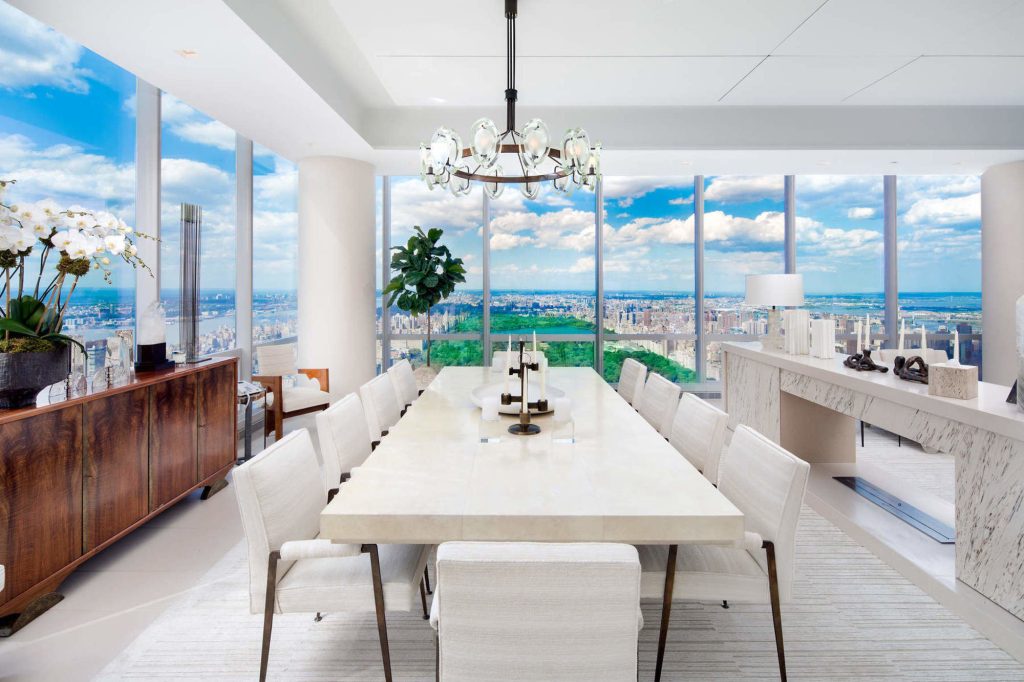 The penthouse has a lavish entertainer's living room, and it is covered in tones of ivory and cream with luxury, unobstructed Atlantic Ocean shores, and 20ft arched ceilings. This penthouse was designed by CHAHAN MINASSIAN and features slight warm and off white tones, hand plastered walls, linen furnishing, an abundance of natural light, and backlit tray ceilings.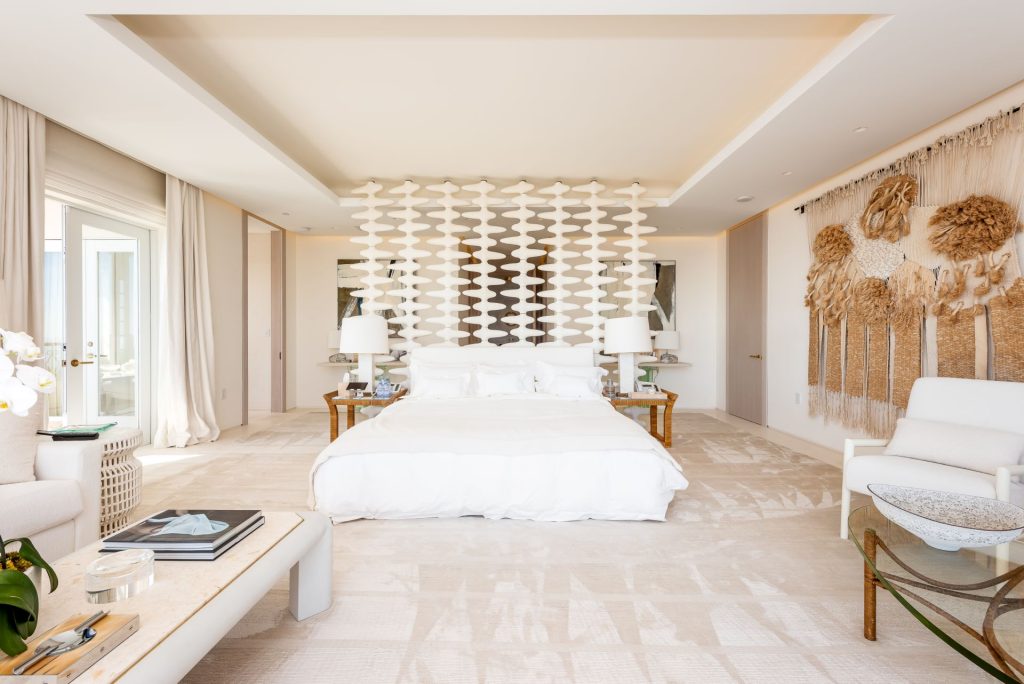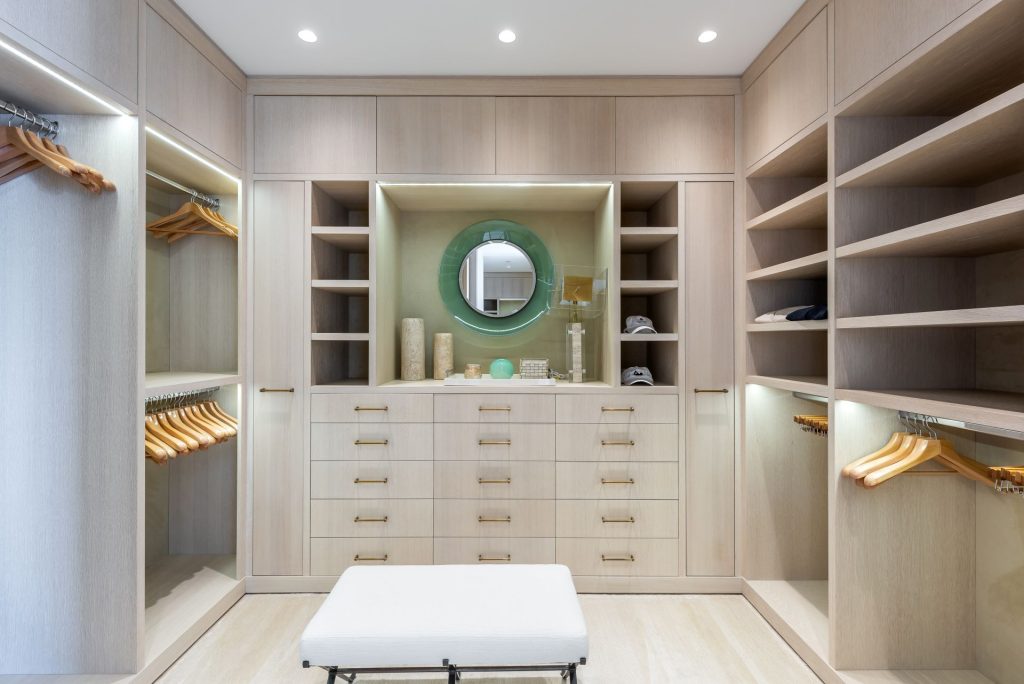 Its layouts include 3 bedrooms, 6 baths, a state-of-the-art kitchen with a wood-burning oven as well as a long gallery. The huge central living area features a 20ft ornamental ceiling with a barrel center and tray sections, lavish leather wall covering, and a wide bank of windows overlooking the shores.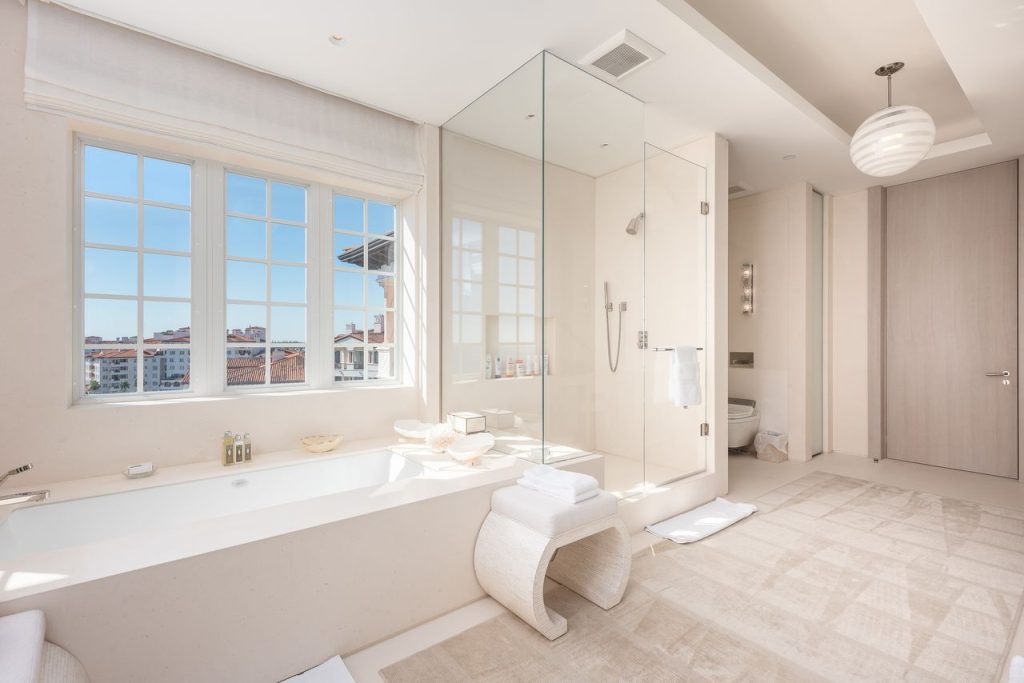 Custom light fixtures, hand-painted frescoes, custom cabinetry in the mast closets and kitchens, and artist commissioned displays are among the details of the property. The master suite in the condo features double baths as well as dressing rooms. Like the living area, the corner formal dining and corner bedroom opens to the terrace.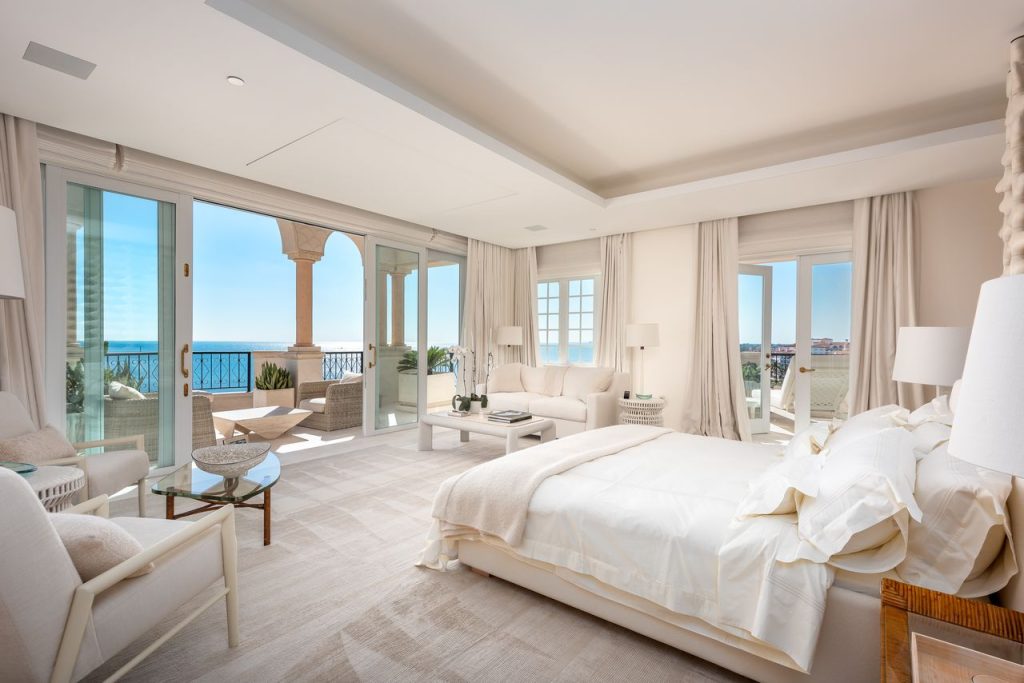 The terraces deserve some additional attention. It's a complex of intimate lounging and living areas with a mix of solid wrought and solid iron balustrades and features an exclusive dining area. The Panoramic views of the shores are unobstructed and simply breathtaking.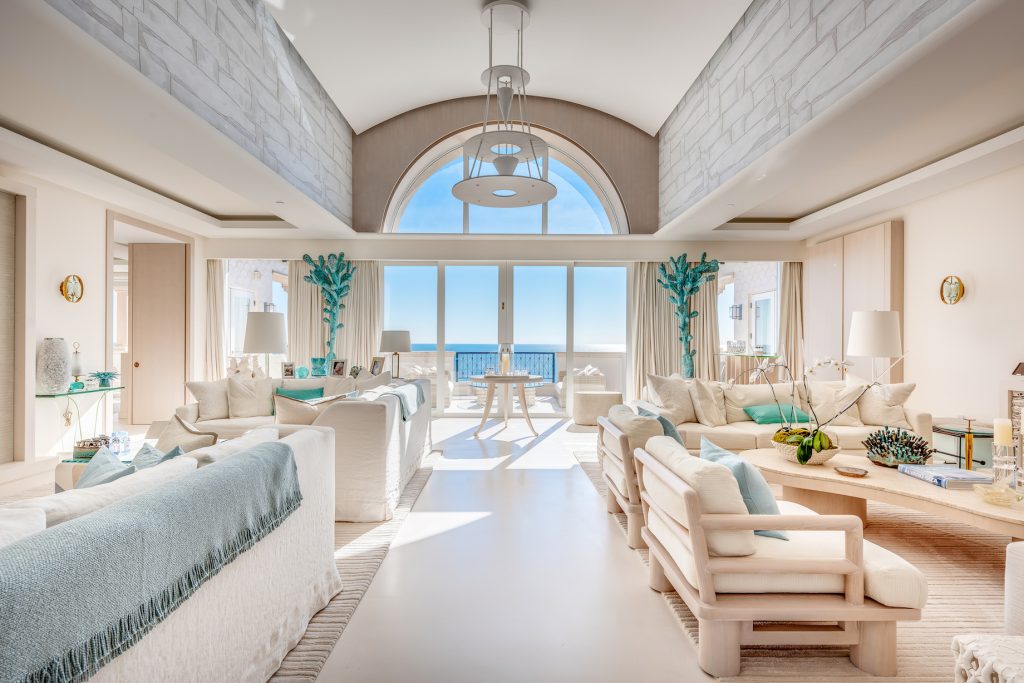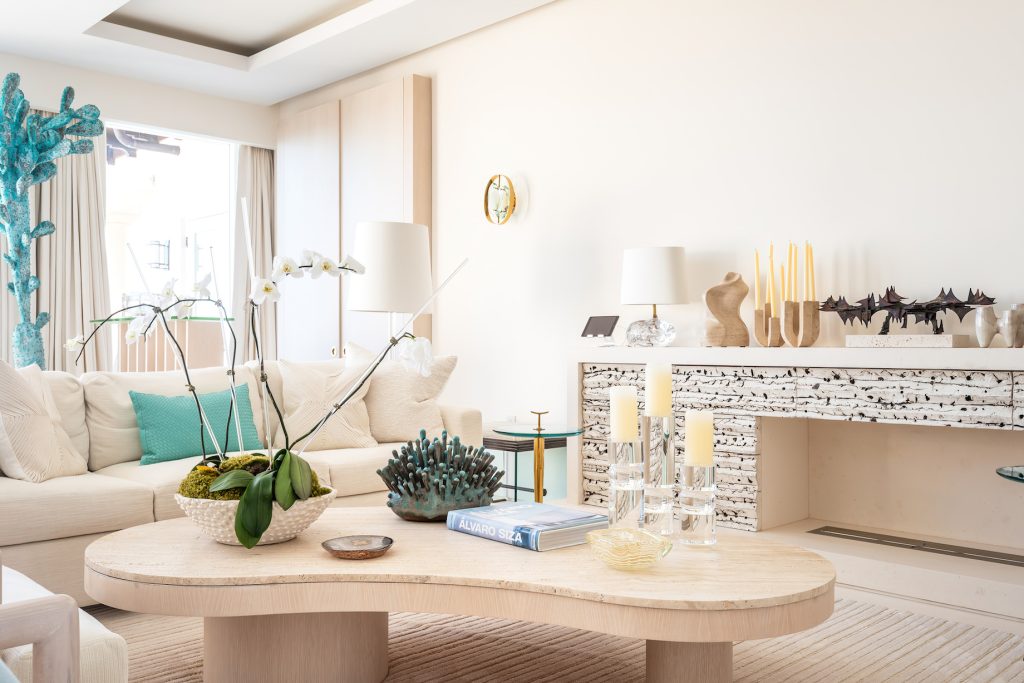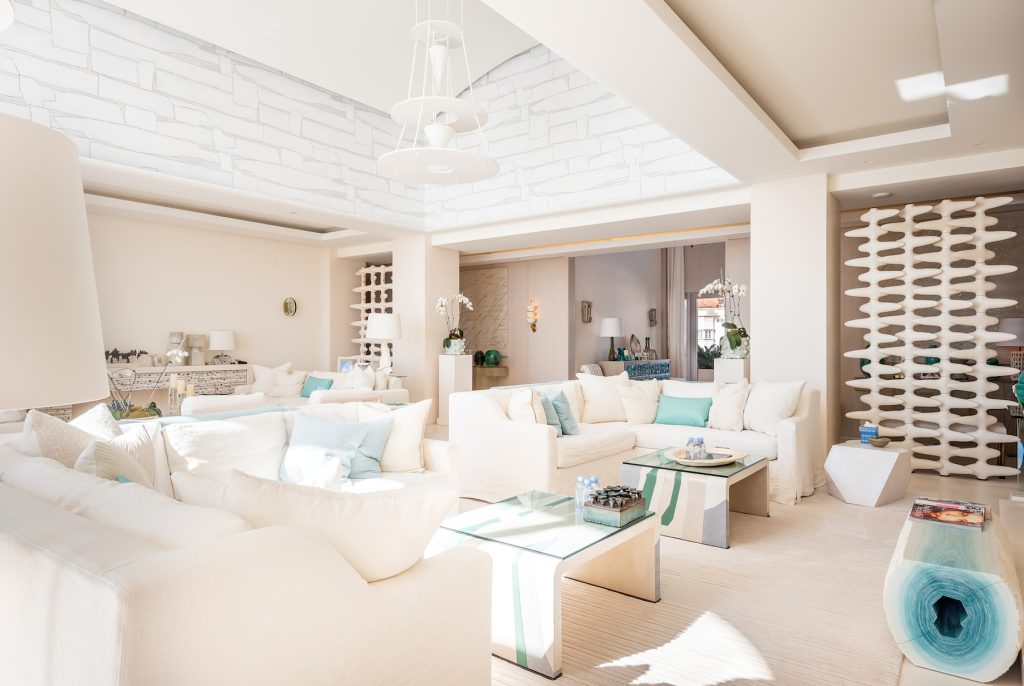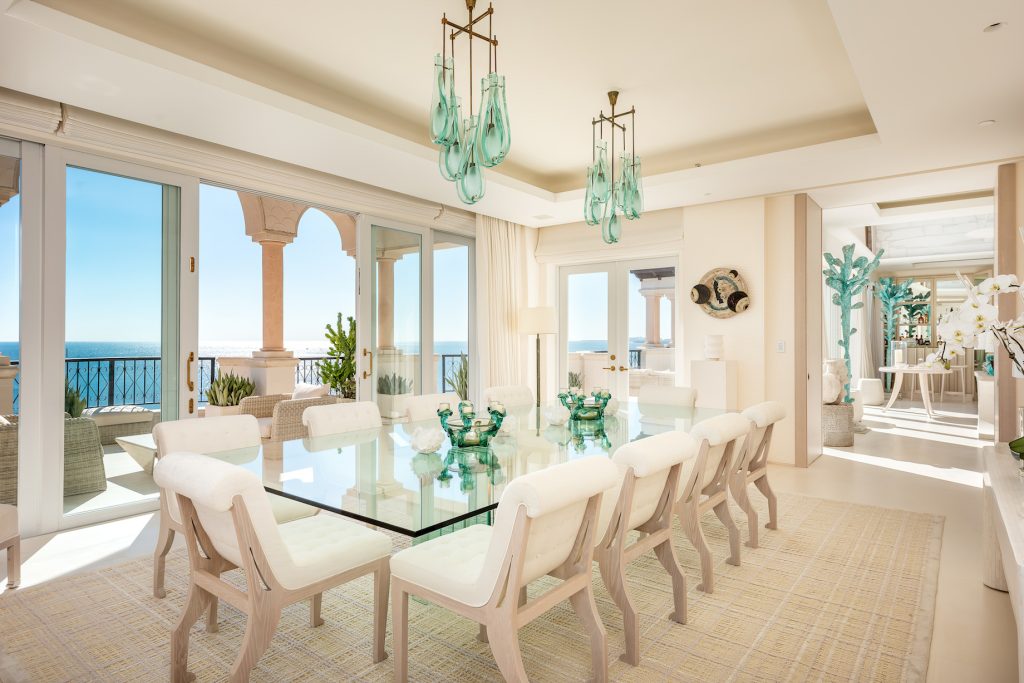 Fisher Island is one of the richest ZIP codes in the U.S, and accessible only by boat or ferry, it offers private beaches, golf courses, 17 tennis courts and two deep-water marinas.