Cheers to all champagne enthusiasts, this news is positively bubbly! Looks like the Pink Bar at Wymara Resort & Villas Turks + Caicos has found a new home right on the sand! Pop the bubbly! This Bar is open daily and boasts a killer menu that pairs a meticulously curated rosé wine selection with blush champagnes.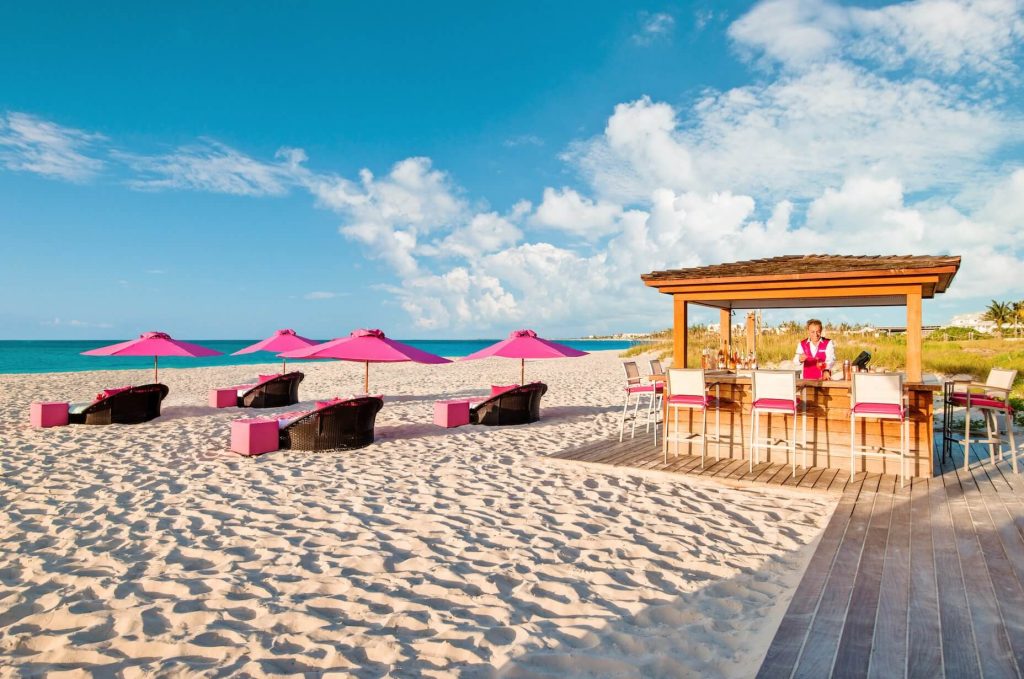 Sip on some enchanting pink magic with our cocktail menu featuring Tropical Margarita, Rosé Spritz, Rosé Gin & Tonic, and more! Looks like they've got a tasty spread of treats, from organic popcorn to sweet and spicy crusted yellowfin tuna and spiced deep-fried calamari with a fresh chili crisp.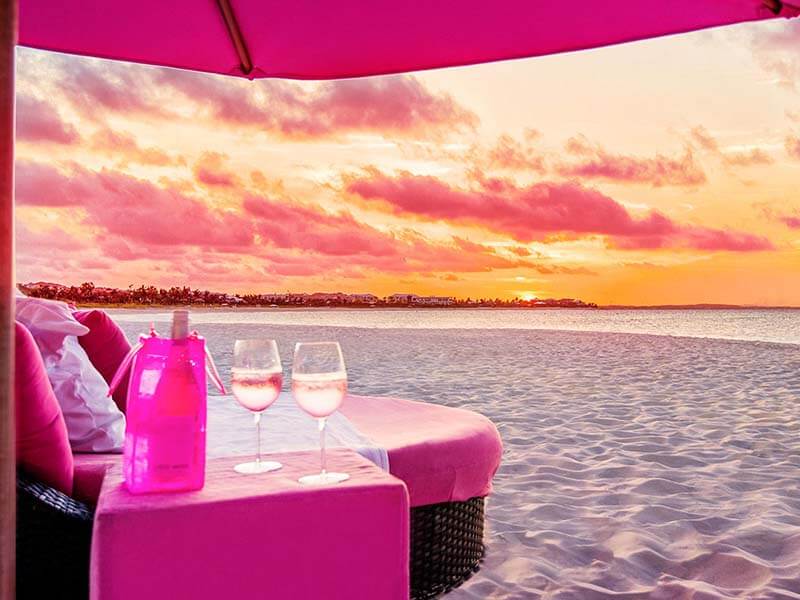 Yum! Get ready for a rosy adventure with our evening Pink Bar offerings! Join us every Sunday from 3-6:30 pm for our live DJ program and bring your squad along!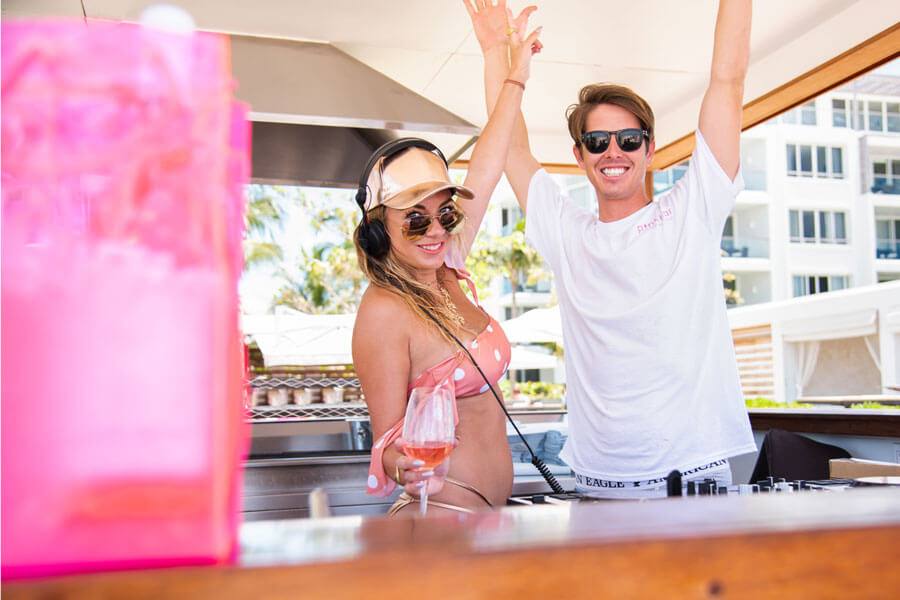 Ooh la la! This spot is nestled in the Caribbean oasis of Wymara Resort and Villas in Turks + Caicos. Oh, look out for Pink Bar! It's popping up at some swanky new hotels on the gorgeous Grace Bay Beach. Sip on some fancy drinks and soak up the stunning sunset and marine life at this posh bar situated on a 13-mile sandy stretch.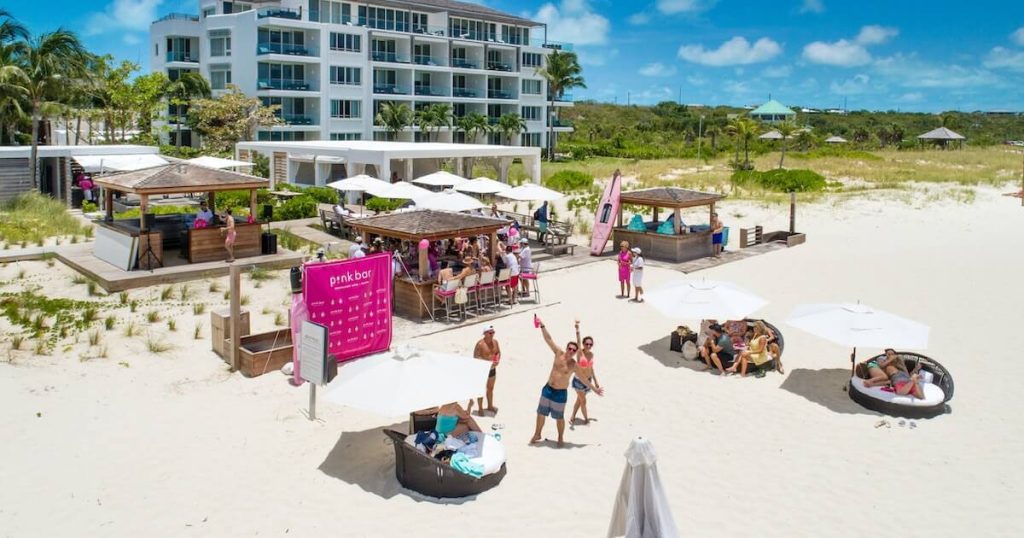 Wow, sounds like this hotel has it all! From an open-air lobby to a 7000 sq. ft infinity-edge pool, luxurious suites and penthouses, a top-notch spa, and fantastic restaurants and gym facilities – guests are in for a truly exquisite experience. Check out the swanky new oceanfront villas at Wymara! They've got separate 4 and 5-bedroom options with both indoor and outdoor living spaces. Dive in and get lost in the sea's enchanting embrace – you won't want to resurface!