Glendalough Distillery spruced up their award-winning Glendalough Wild Botanical and Wild Rose Gins with a fancy new bottle design. This new look is like a snapshot of the distillery's dreamy home in County Wicklow, Ireland's stunning Eastern region.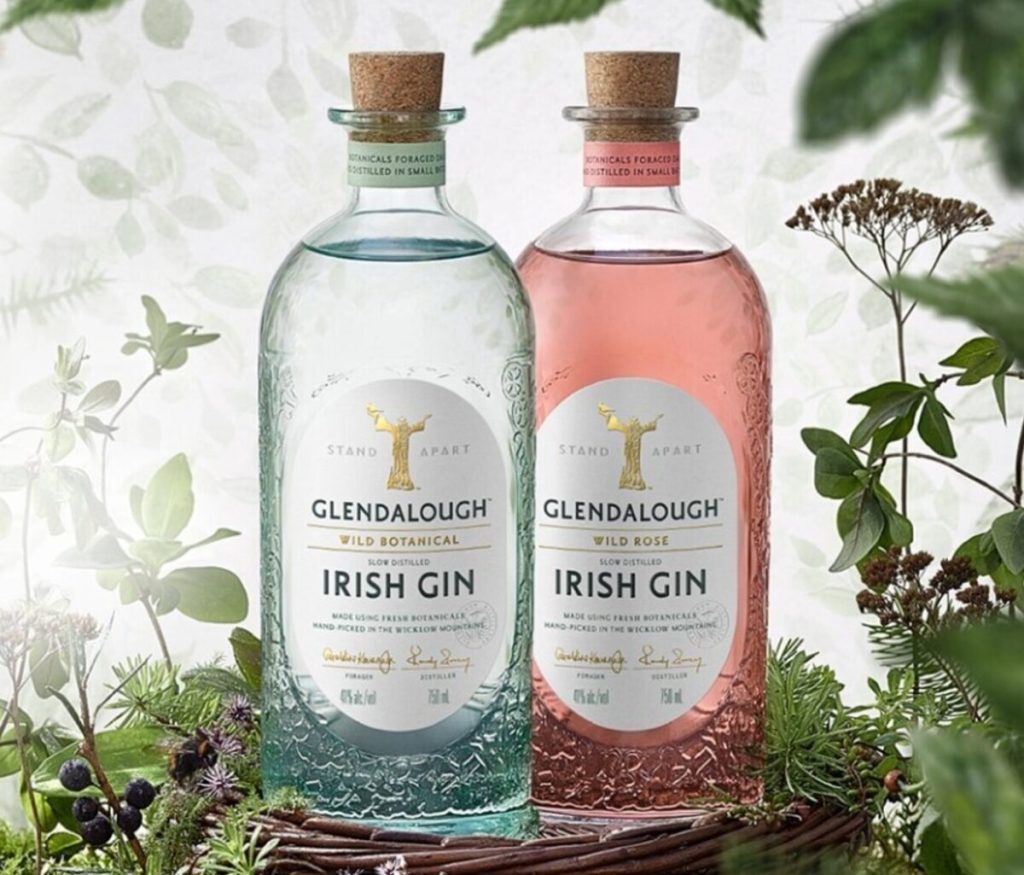 Glendalough Irish Gin: crafted with care from wild botanicals, straight from the Wicklow Mountains. Geraldine Kavanagh is Ireland's one and only full-time forager, making sure every bottle is top-notch with her daily botanical gathering. Rowdy Rooney gets his daily dose of harvest and works his magic with slow-distillation techniques to bring out the flavors. From forage to Ciarán's care, these botanicals are in good hands and their subtleties are sure to shine.
Glendalough: where history and holiness collide, thanks to St. Kevin's 6th century monastery. The new bottle design is a nod to the distillery's deep roots and strong ties to its historical surroundings. The new bottle design is like a forest floor decked out with botanical treasures, inspired by the lush valley of Glendalough, aka "the Garden of Ireland."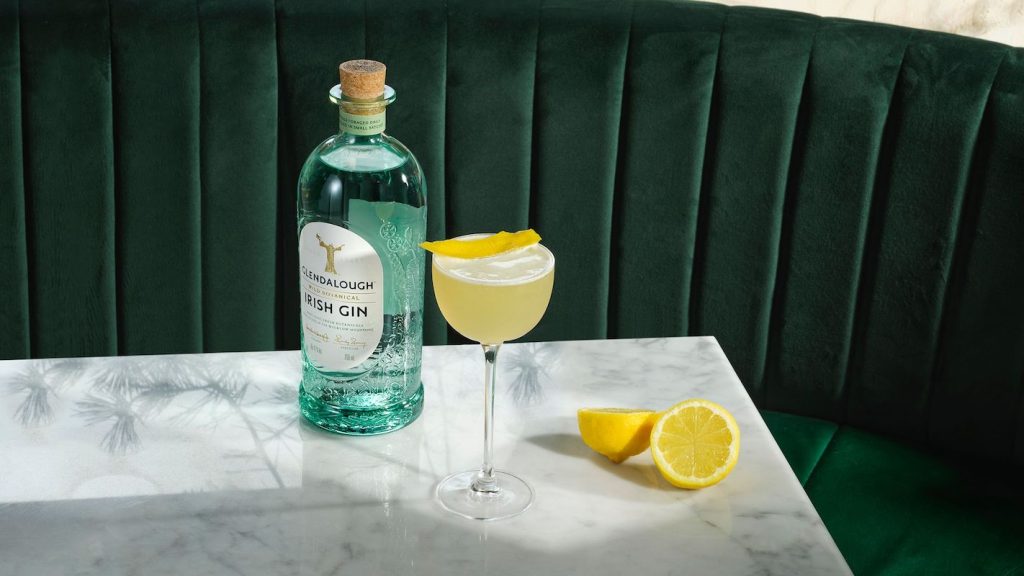 Geraldine Kavanagh's botanical treasure trove from Wicklow is bottled up in all its exquisite beauty. These fancy footprints feature the thriving flora of Wicklow, from high to low. Glendalough Wild Botanical Irish Gin is a tantalizing blend of sorrel, elderflower, and fir that'll leave you captivated.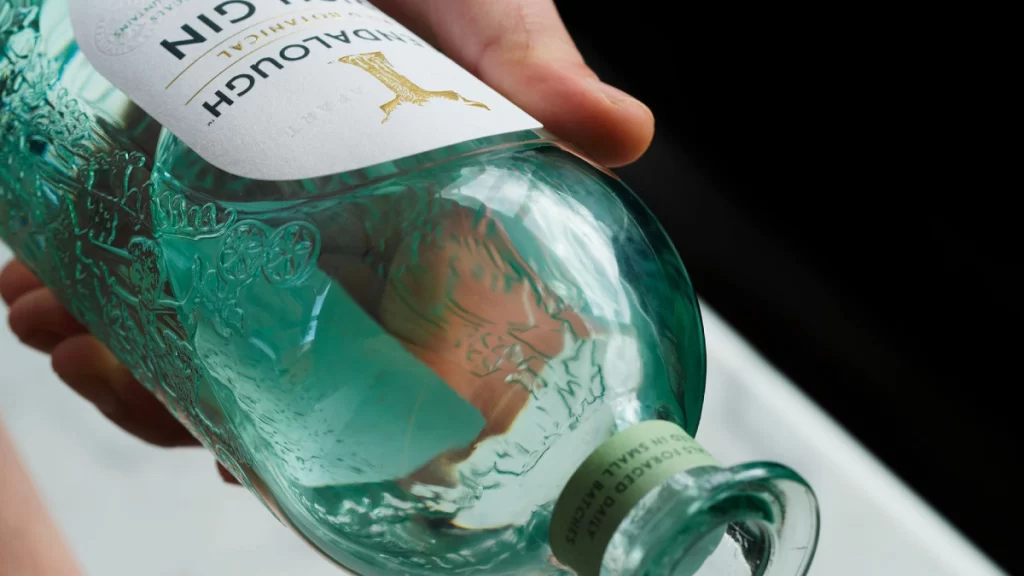 Glendalough's heritage is stitched into every detail like a beautiful tapestry. The Monastery Archway, Seven Churches, and Deer Stone: a historical trifecta that'll make you feel all the feels. Sip by sip, feel the spirit of Glendalough flow through you with every subtle reference.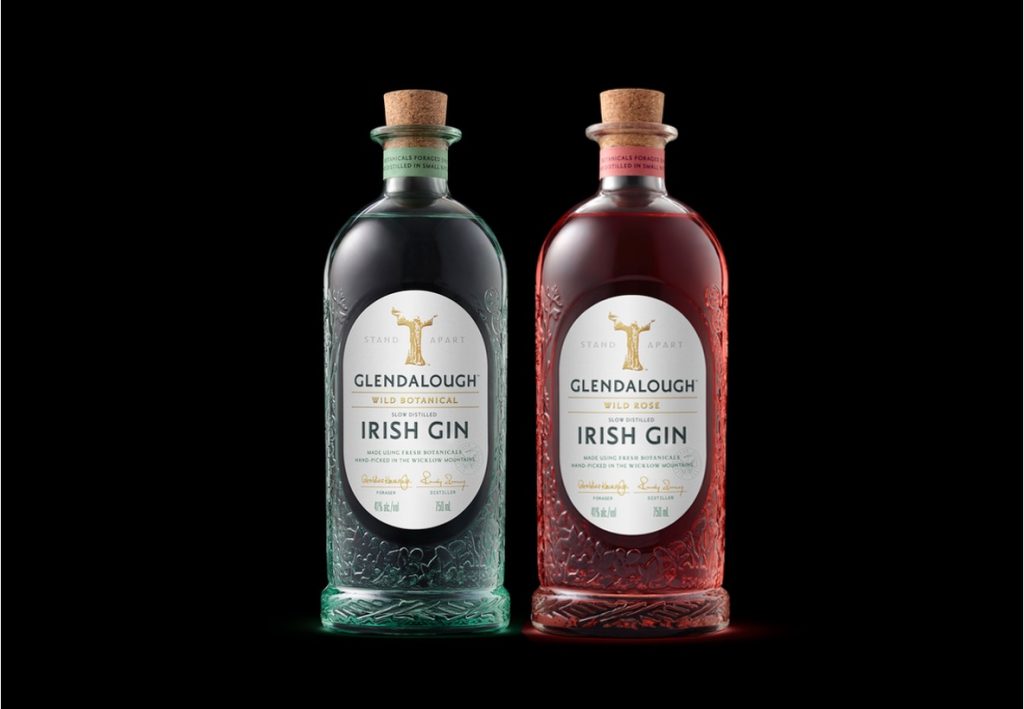 Kavanagh's love for the land is etched into the new bottle design with a woven pattern at its base. This design pays homage to her daily foraging routine, where a trusty handwoven basket is the MVP of gathering nature's goodies.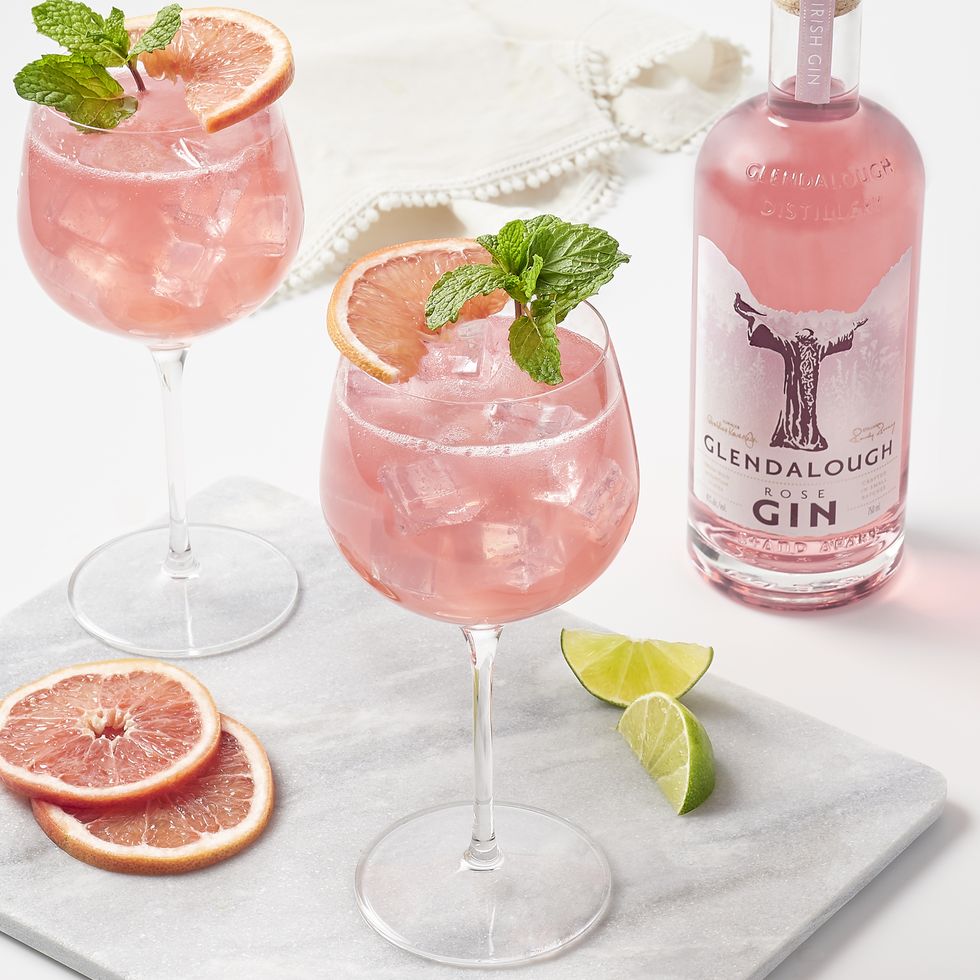 Rowdy Rooney's Glendalough Wild Rose Gin is a loving nod to his dear mom, Rose.