In the world today, science and technology has made it possible to have some unbelievable gadgets around us. The main aim is to make life better, live a pleasurable life while we do certain things. From remote scheduling and voice commands to saving on energy bills, these devices pack a lot of smart features.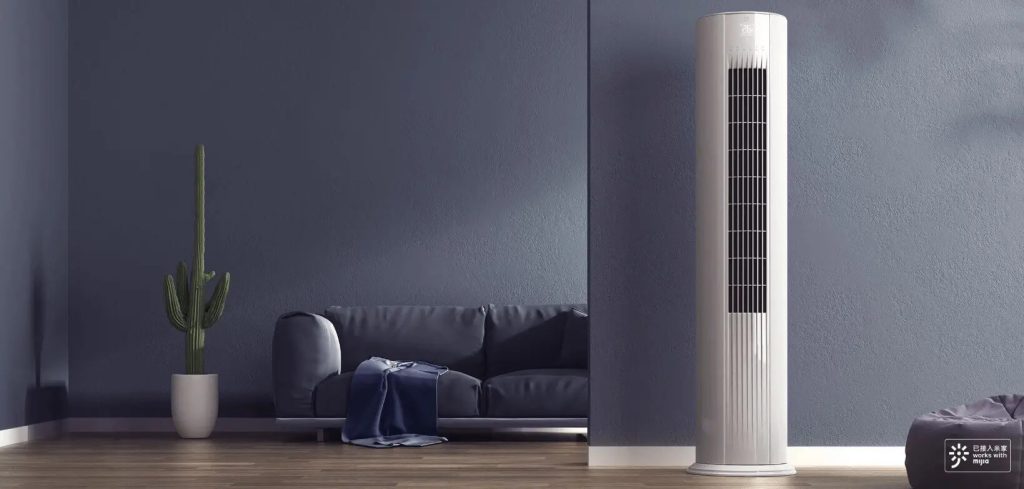 Summer means being outside, relaxation, fun and just chillin out with family and friends. It can also mean finding yourself in an overheated room when you get home if you don't have the proper air conditioning. As you may have experienced many times, there is a lot of delay between getting in the door and charging the air conditioner.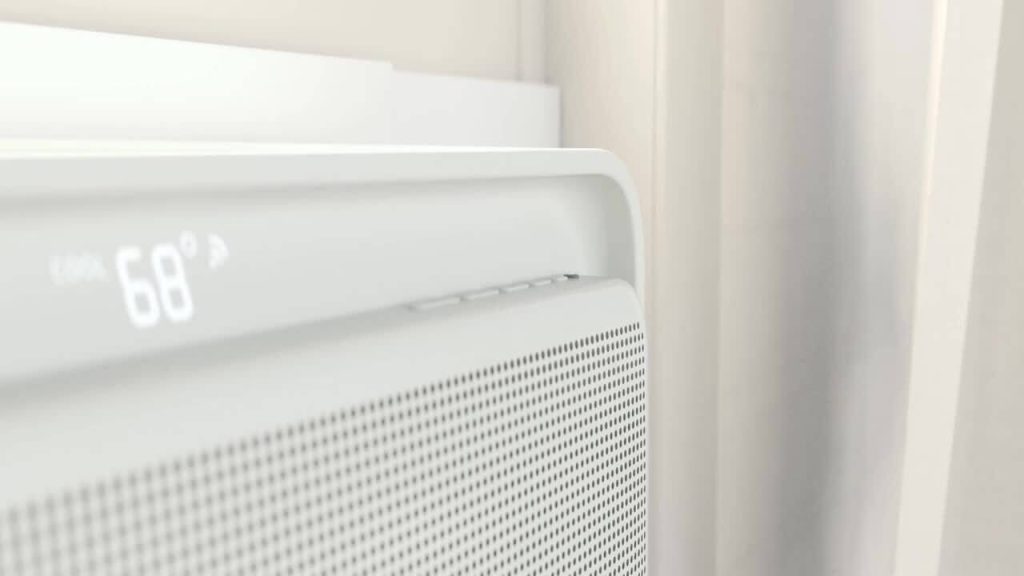 It's time to relax with a smart air conditioner that you can activate from anywhere via an app or control it with voice commands from your couch. But it's not just about the coolness factor. Smart devices also help you manage your electricity consumption, and that's a huge bonus in the summer when the price of everything goes up. Here are our picks for the best smart air conditioners.
Midea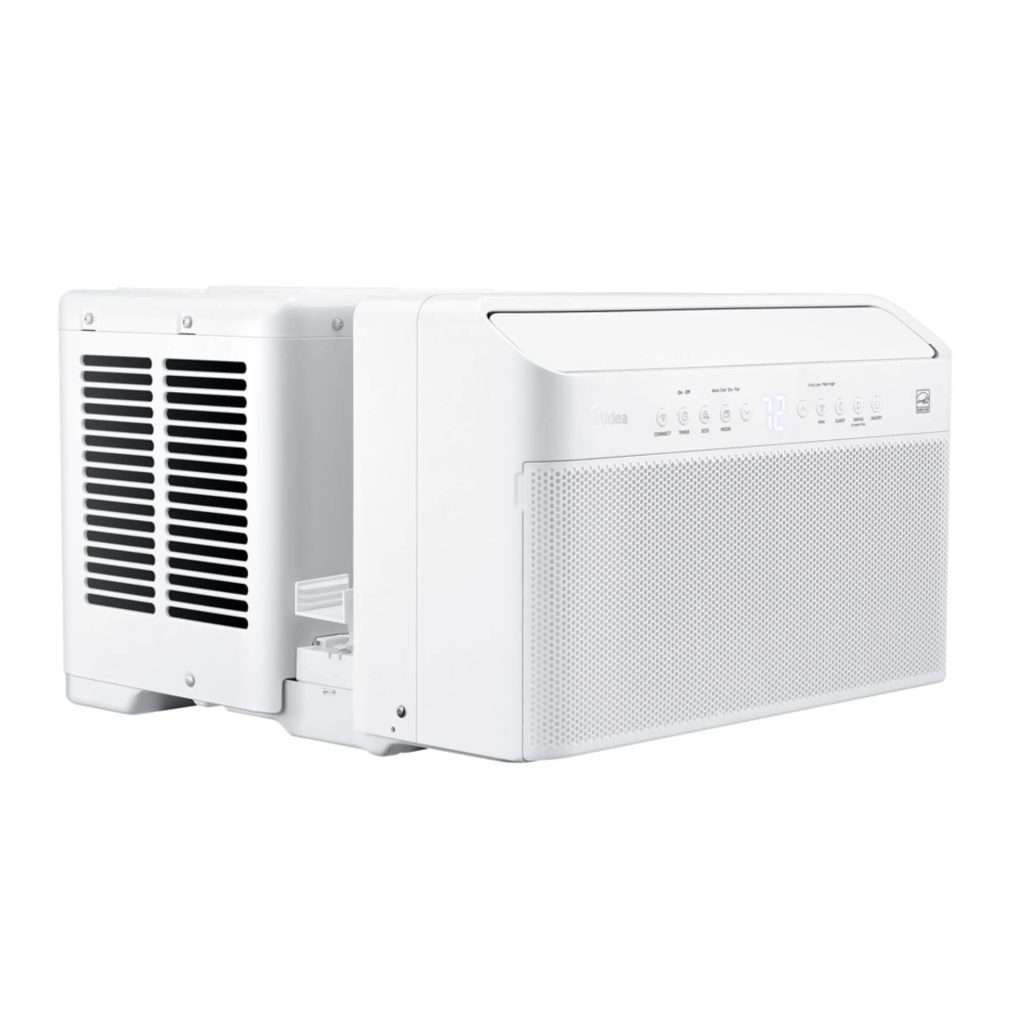 With this well-thought-out device, Midea has solved one of the most annoying challenges of window air conditioners – the inability to open and close windows. Midea claims this is the first air conditioner with U-shaped windows; It's also robust, with 10,000 BTUs covering about 450 square feet. As a bonus, the U-shaped design blocks out noise from external compressors, making the U very quiet. Midea U functions with the aids of Google Assistant and also Amazon Alexa. This made it possible to control it via your mobile phone of various operating systems either iOS and Android App.
LG Smart Window Air Conditioner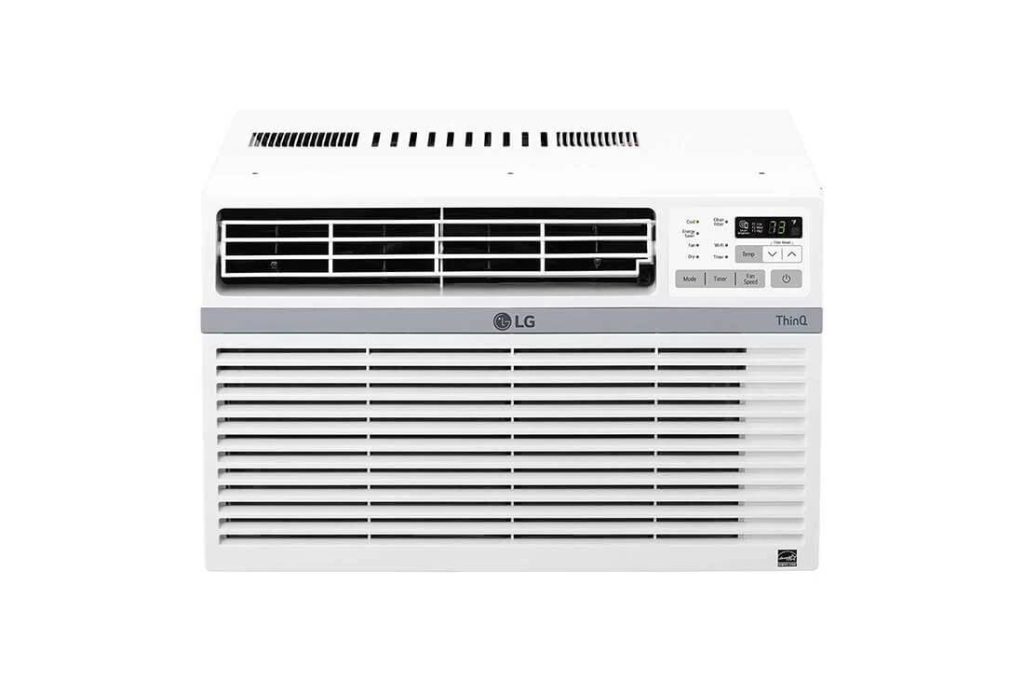 "Maximum cooling" is LG's motto; It's hard to argue with when this slim device can cool a room of up to 1,000 square feet. It is also a powerful and quiet type of air conditioner; The company's dual-inverter technology also means that "this ultra-quiet device operates at 44 dB in sleep mode, almost as quiet as a bookshelf," LG says on its website. Better yet, the same technology means more efficient operation, saving up to 25% on energy bills, claims LG. With LG's ThinQ app, you can cool your home from anywhere, or use voice commands to tell Alexa and Hey Google to cool it down. With four cooling speeds and a fan, plus a 24-hour timer, you can also create custom cooling schedules.
Friedrich Kuehl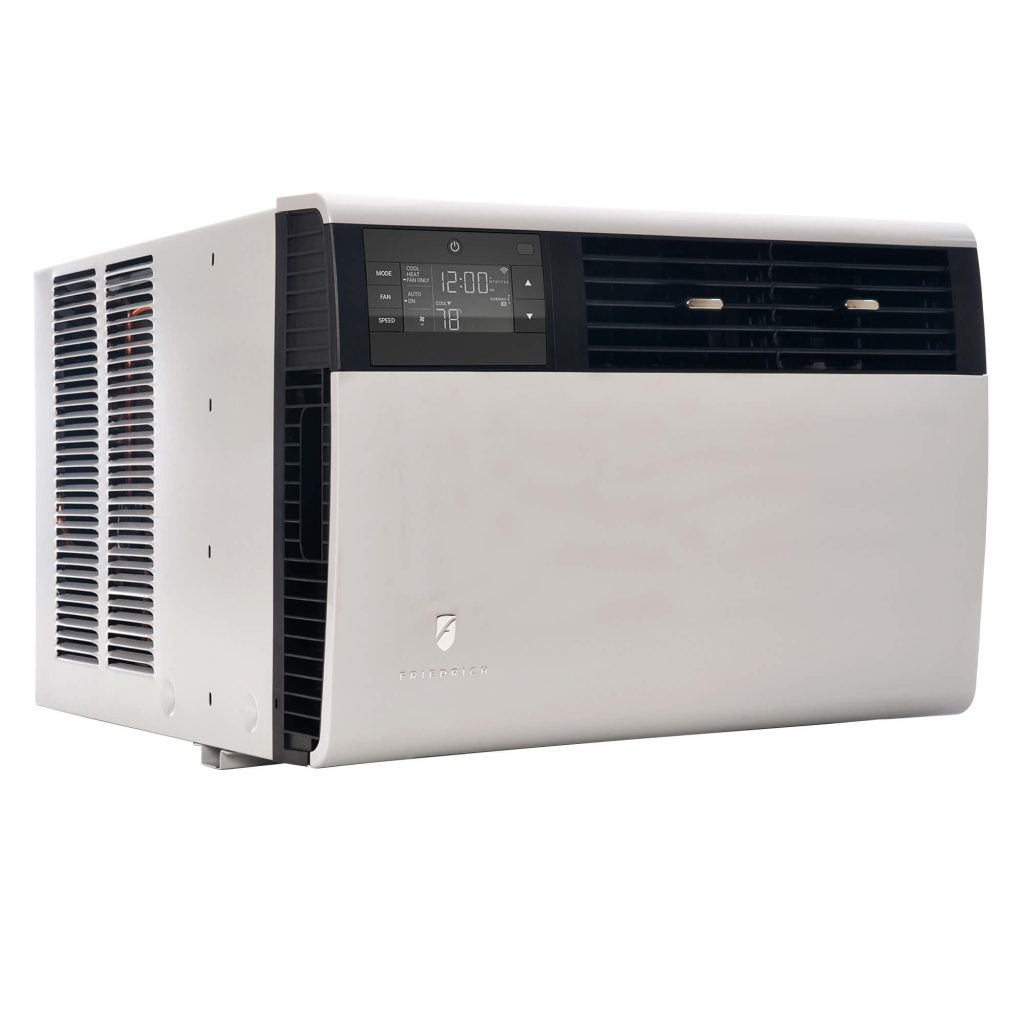 "You've never seen a window air conditioner as smart as Kühl's," says Friedrich, a leading air conditioner manufacturer founded in 1883. Cooling sounds pretty cool, with easy smartphone/voice integration via the FriedrichConnect app. If you have more than one refrigerator at home, you can control them independently or as a system using the app's advanced grouping program. The unit is mentally tough, with a 20-gauge commercial-grade steel chassis and enclosed fan motor that stays quiet thanks to Friedrich's QuietMaster technology; The company promises performance "up to 45% quieter than competing products," even when rated at up to 35,000 BTU.
Frigidaire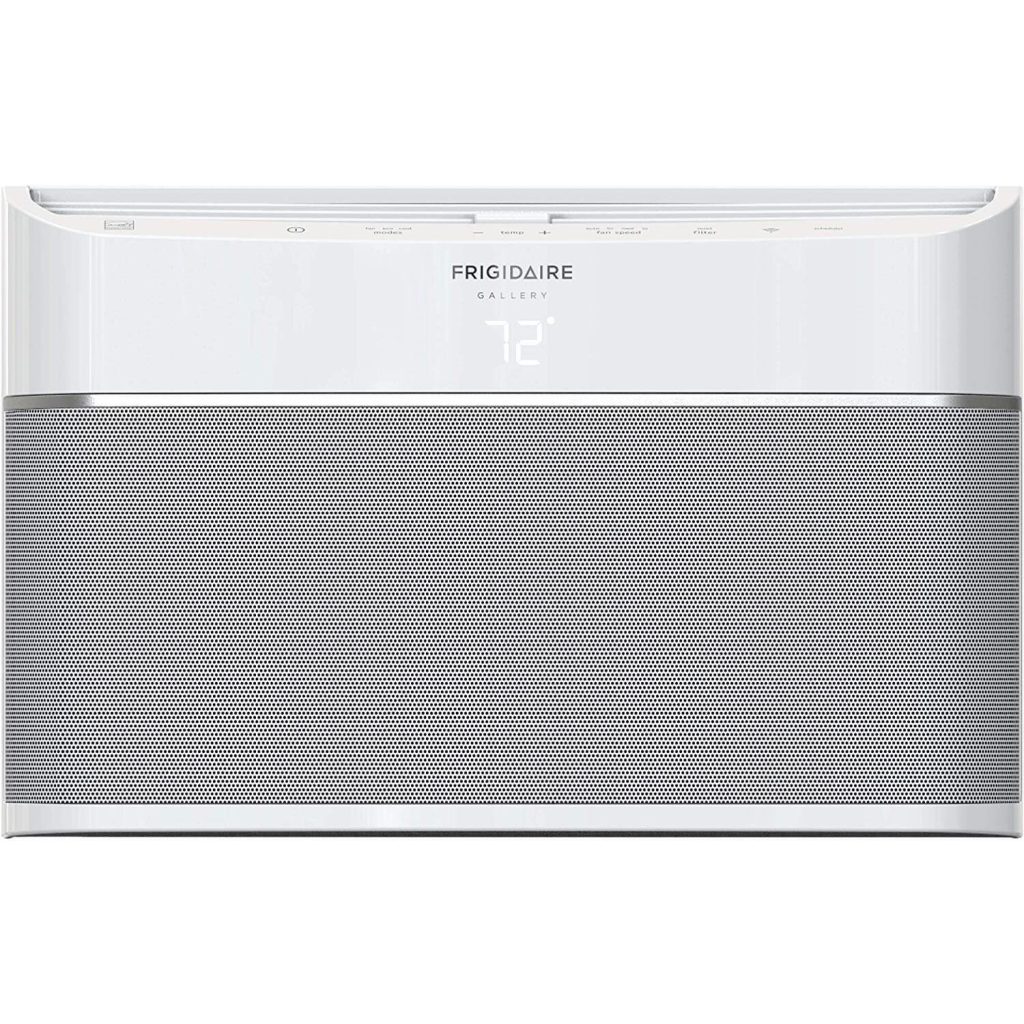 One of the best smart window air conditioners, this sleek 12,000 BTU cooler lets you cool up to 550 square feet of space from anywhere with a single smart device. You can adjust the room temperature while you are away and cool the room before returning home for instant comfort. The Frigidaire app also shares maintenance notifications, such as B. Clean filter indicator. As robust as it is, the ultra-modern mesh front design makes it a great addition and cools down any stylishly decorated space.
Honeywell Smart Wi-Fi Portable Air Conditioner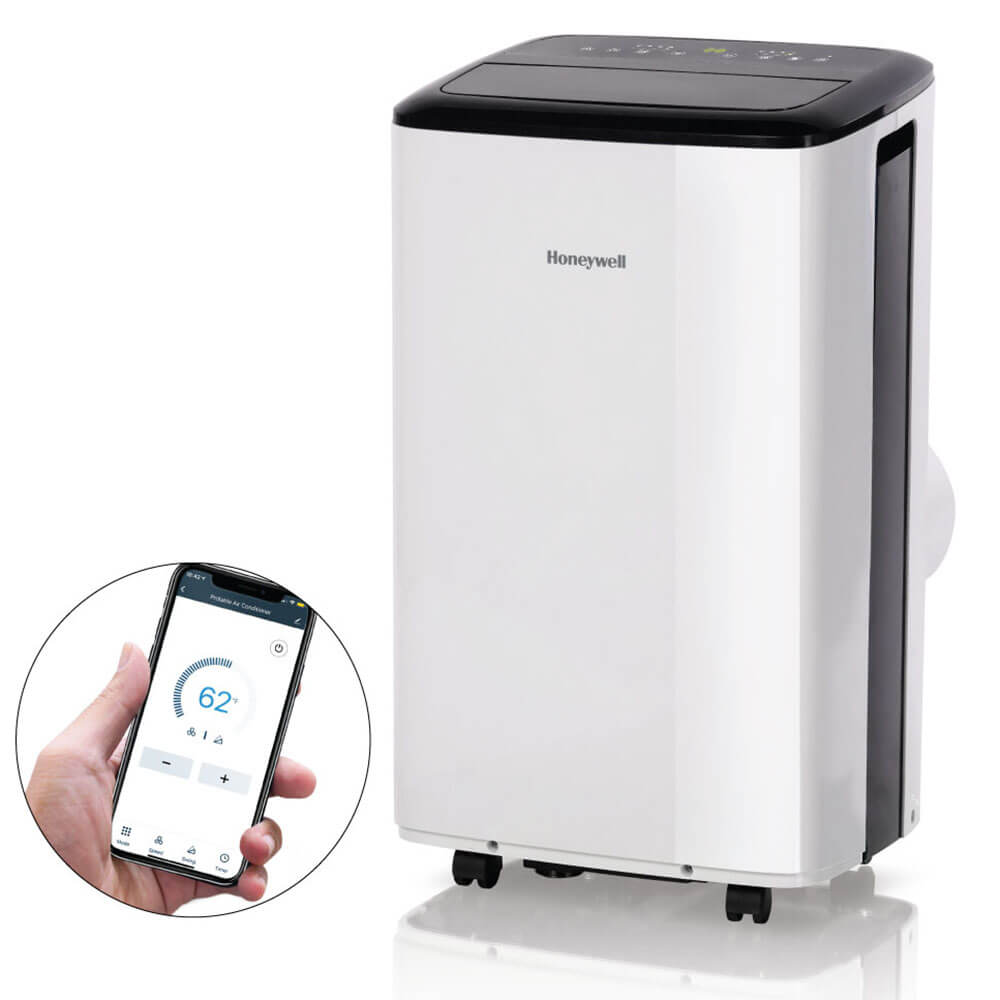 Honeywell's Optical White Mobile Tower is an air conditioner and dehumidifier, ideal for providing targeted spot cooling in rooms up to 450 square feet. Because it's portable, you can reduce energy consumption by only cooling the room you need, as opposed to a whole home central air conditioner. Honeywell's Smart Wi-Fi app gives you complete control over three fan speeds and a 24-hour sleep timer; Filter cleaning alerts help with maintenance. Amazon Alexa compatibility means you can use voice commands to turn it on, change the temperature, and adjust fan speed.
Sensibo Smart Air Conditioner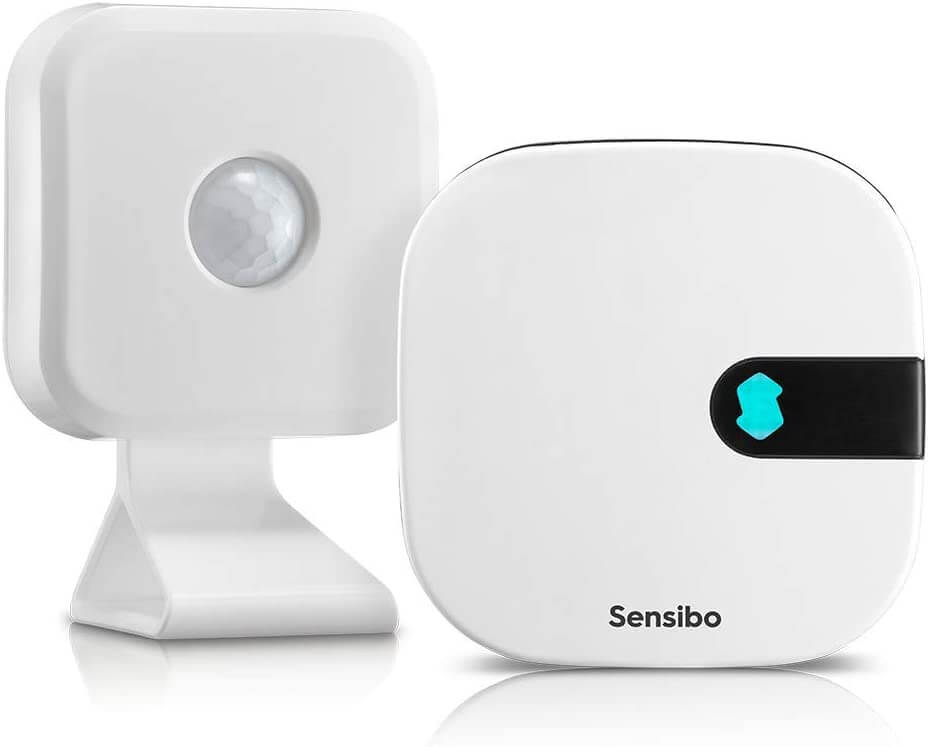 You can now intelligently train conventional air conditioners. If your air conditioner works by remote control, installing the Sensibo Sky allows you to control the unit via your phone or voice assistant with features such as 7-day scheduling, geofencing, and climate response triggers. Sky can also help you save money; Sensibo claims its smart sensor algorithm saves up to 40% on electricity bills by letting you define triggers and schedules, helping you choose the right temperature setting, and reminding you to clean the filter. The company promises that the average time it takes to install a Sensibo device is 2:43 minutes; Sensibo Sky works with air conditioners from more than 10,000 brands.