What's the smartest laundry room? Gone are the days of watching your washing machine. That's handled by technology, just enjoy your new reading nook. Make your hardest work of the week a little easier with these smart machines.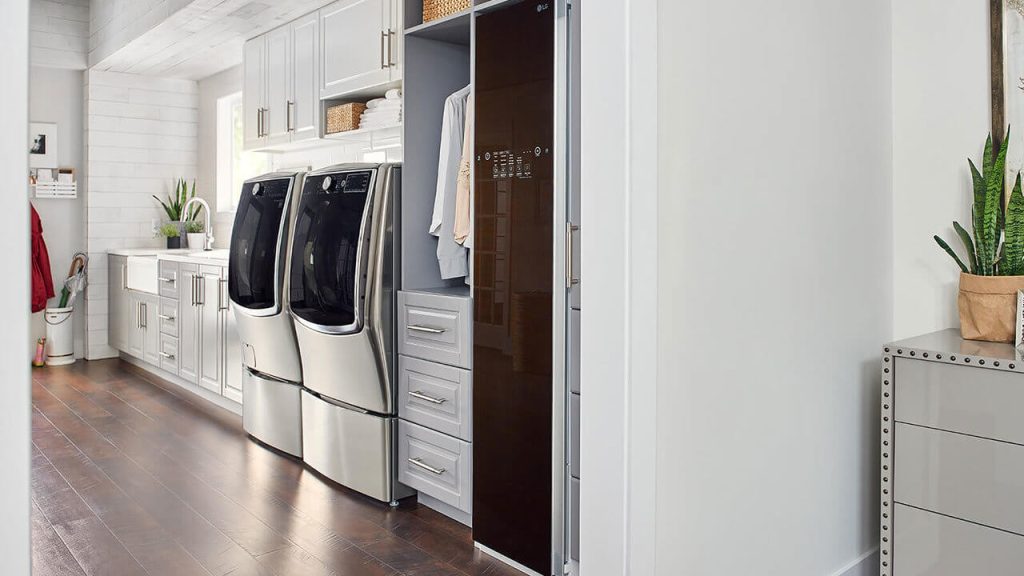 One of the tedious home chores is laundry, this is all because of the time, efforts, stress and energy required as a result we tends to find it not comfortable doing it. But Is there a duty as a laundress? I guess no. The endless stream of dirty and freshly laundered clothes is enough to drive someone crazy.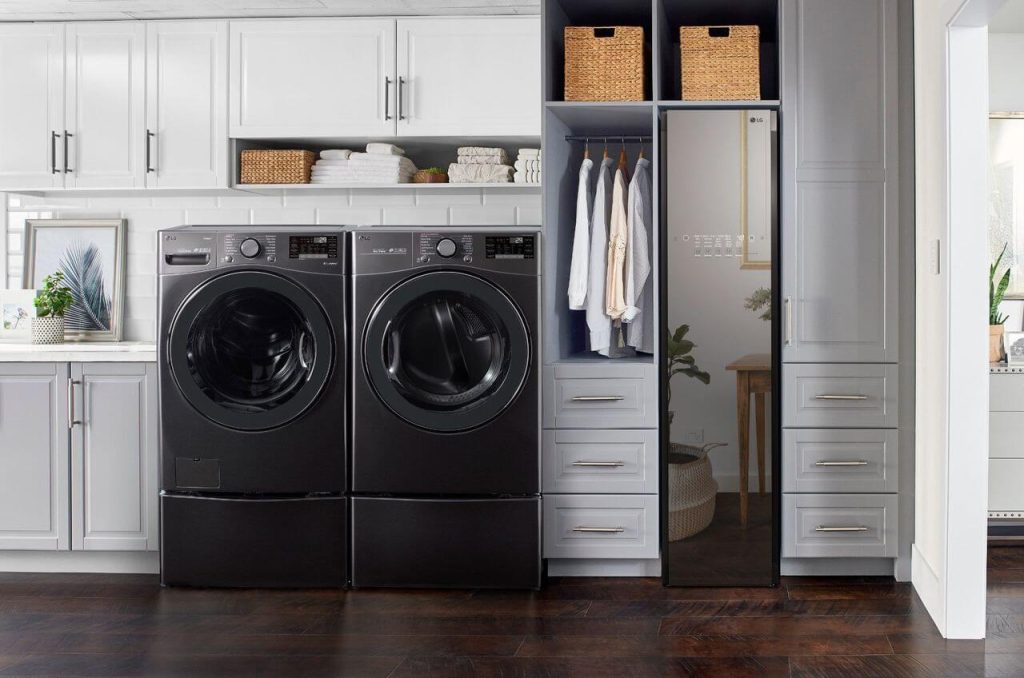 Fortunately, smart technology is here to keep you sane with a variety of high-tech products to help you complete this endless task. As a result you can enjoy the process of keeping your clothing materials clean without you undergoing any form of headaches in getting dirt away from your clothes.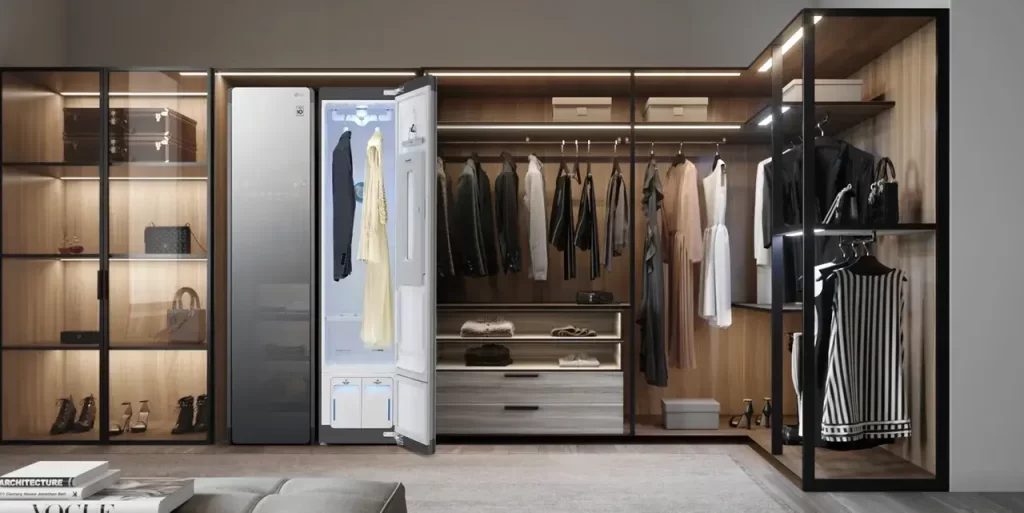 Today in this article we are giving you our recommendations and ideas for building a smart, stress-reducing laundry room.
Samsung Smart Dial Front Loading Washing Machine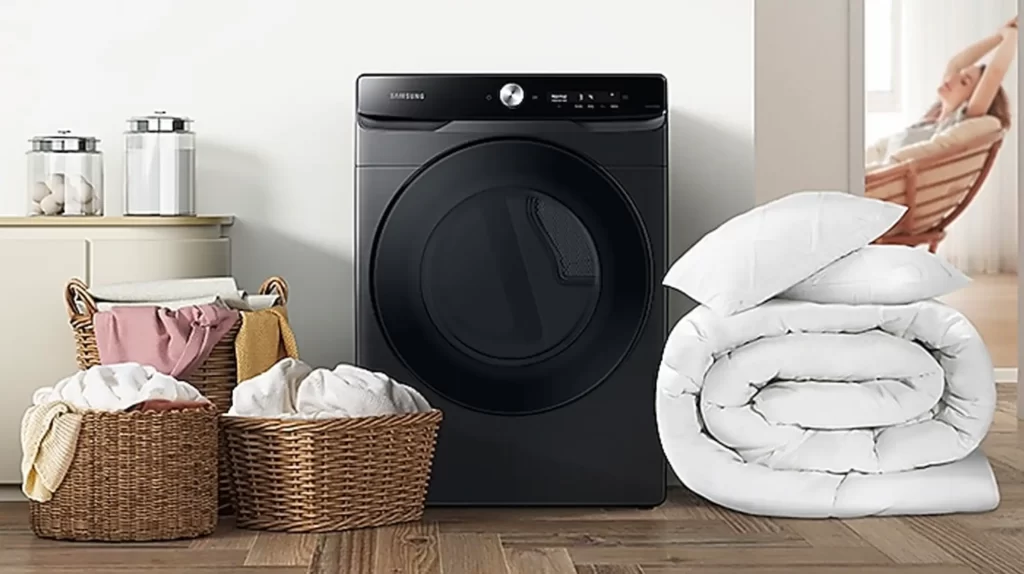 This sleek, old-fashioned washing machine packs a lot of smarts—and lots of dirty laundry—into a 5 cubic foot drum. Samsung's Wi-Fi-connected Smart Dial washing machines allow users to start and stop cycles, schedule washes, and receive cycle end notifications, all on their smartphone via a companion app, but remote control is just the beginning of its brilliance.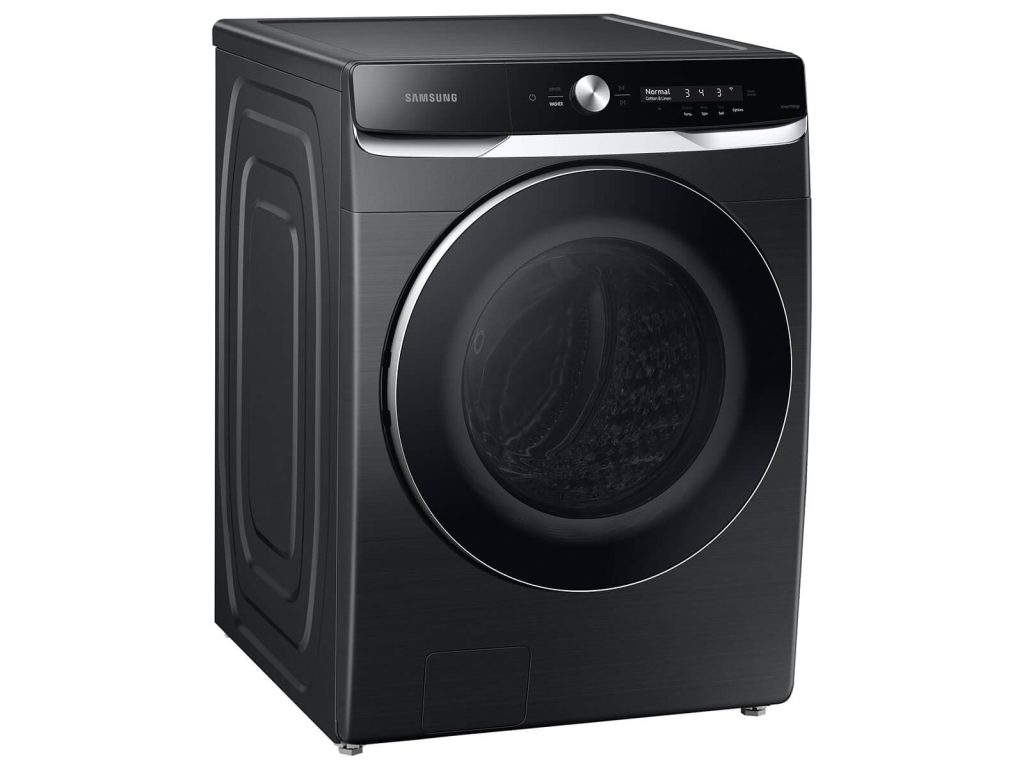 The OptiWash system on the Smart Dial can automatically detect how soiled the clothes they contain and add time or, in cooperation with the machine's automatic dial system, add detergent to the wash cycle so that clothes achieve maximum cleanliness. And because the Smart Dial takes you even further from the washing process, the machine sends a handy notification when the automatic dosing system needs to be refilled with detergent.
GE Profile Smart Front Loading Dryer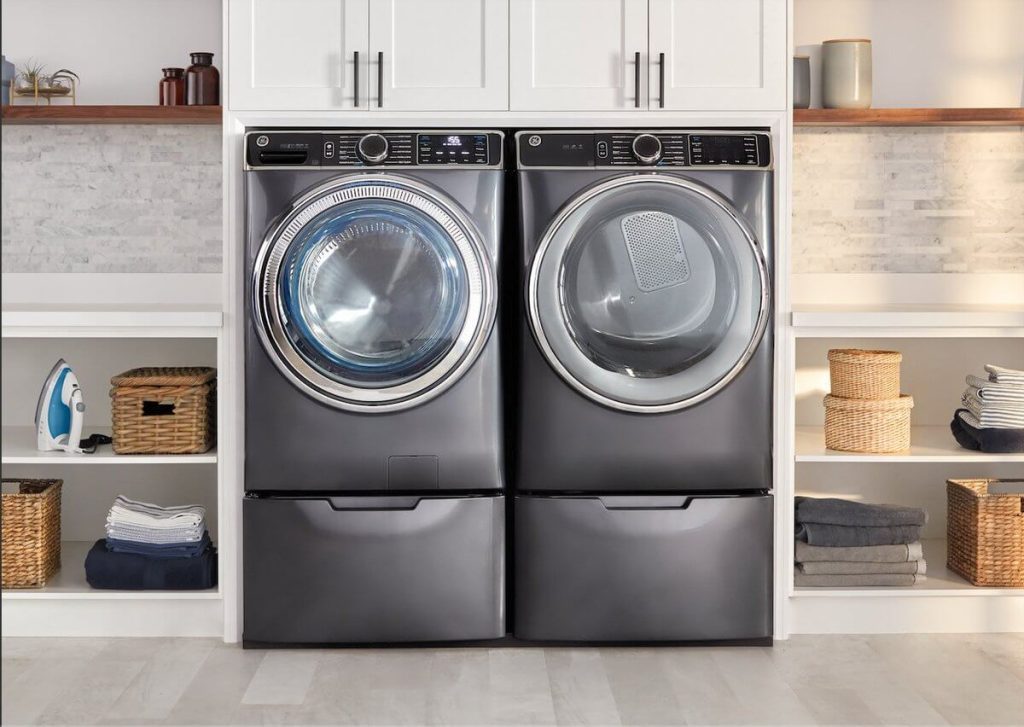 Washing is only half the battle, and when it's time to dry, the GE Profile Smart Front Load Dryer generates heat. With 7.8 cubic feet of drying capacity and built-in Wi-Fi, GE Profiles allow users to start, stop, and monitor drying cycles from around the house or the world — but better yet, Profiles are smart enough you don't have to.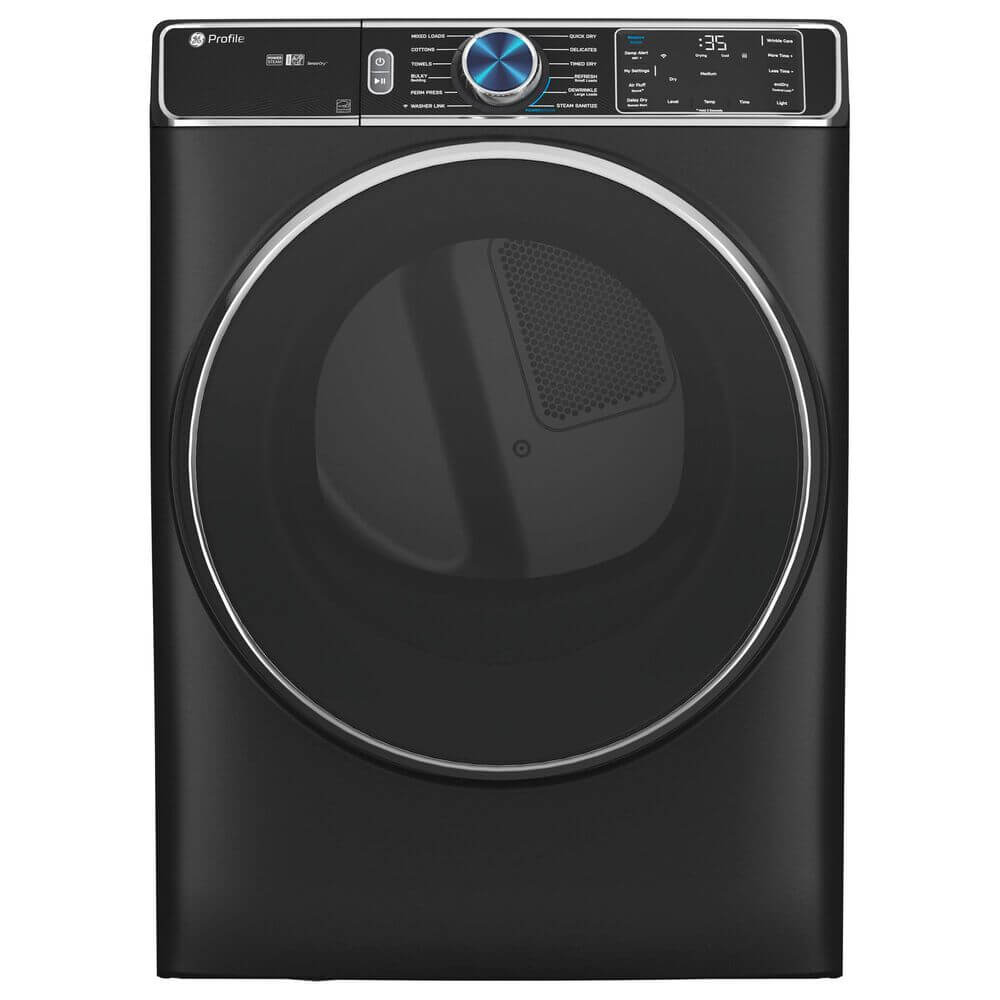 Besides A.I. that learns your drying preferences and adjusts the cycle accordingly, its moisture alert sends you notifications when delicates are ready to be ironed or air dried. The GE profile connects wirelessly to compatible washers so it understands what the washer is doing and automatically selects the ideal drying cycle so you can focus on more important things like Sunday.
LG Studio Styler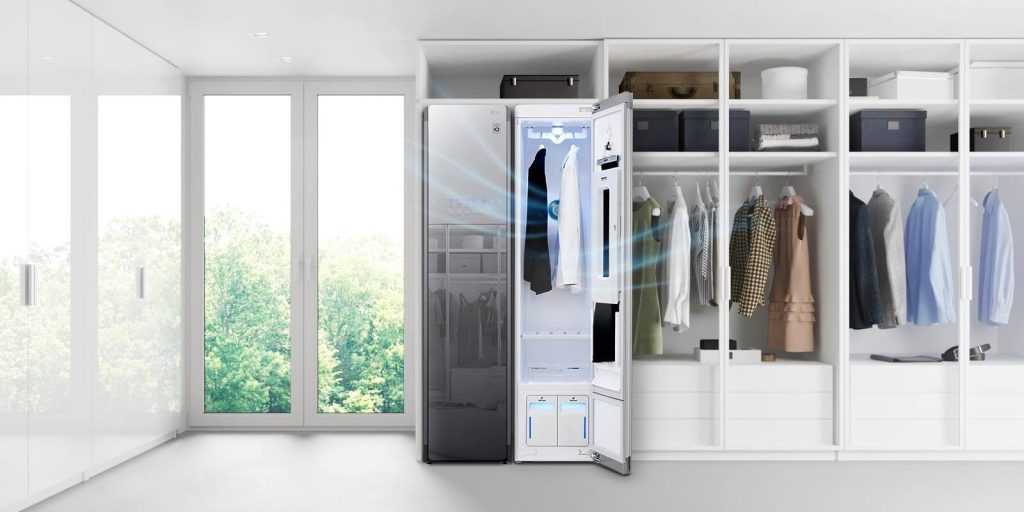 Those with more discerning tastes may need a more sensitive device for doing their laundry, and that's where the LG Studio Styler comes in. Standing over six feet tall, with a full-length mirror surface, this steam cleaning cabinet can freshen, deodorize, sanitize, and dry all those delicate clothes you don't want to wash through the washer and dryer.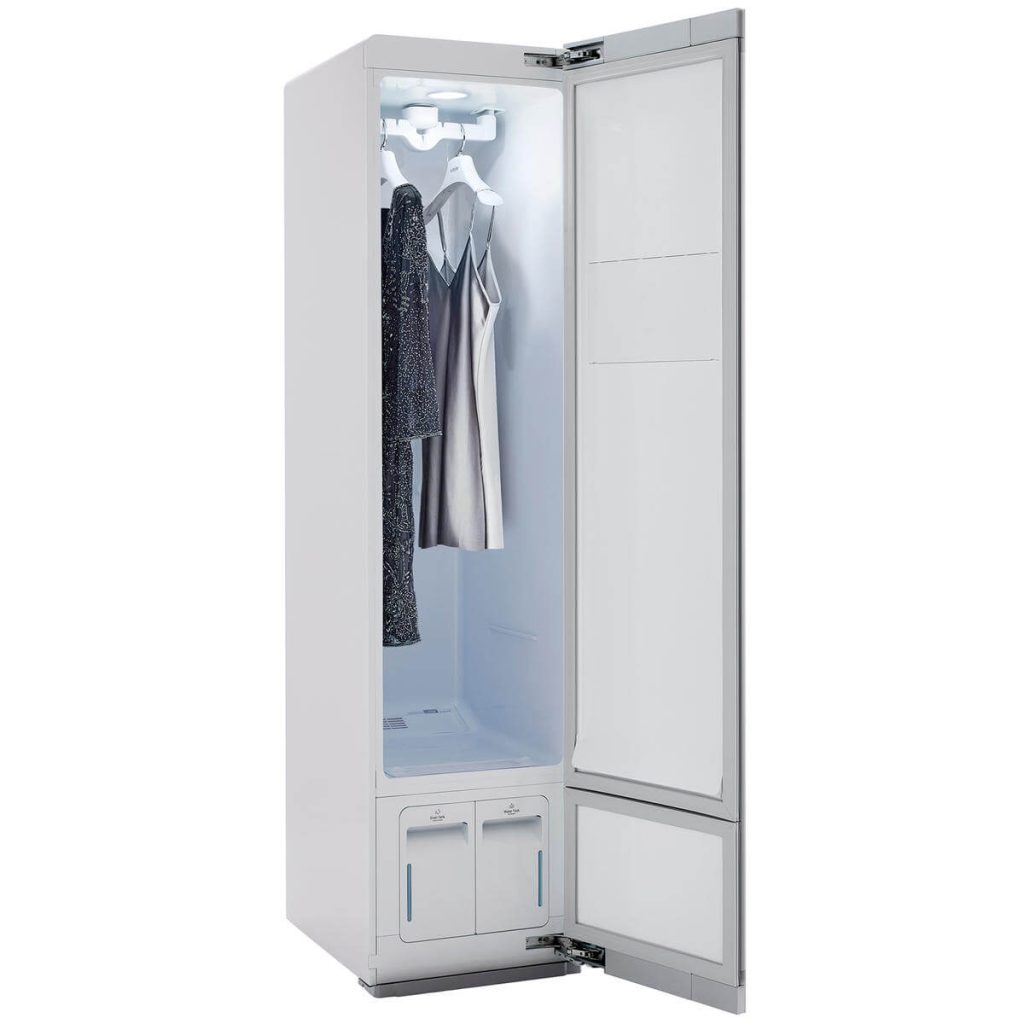 All of this and doubles as a dehumidifier capable of eliminating musty odors caused by the damp air in the laundry room. In addition to its many smart features, Studio Styler also supports Wi-Fi, allowing users to monitor their clothes throughout their cycle and ensure their best clothes are ready for today's celebrations.