There are places that we believe that only exist in movies and we do not think about how they really exist. If I told you that on the shores of Miami there is a house in the best style of the NBA and that it even has an artificial lagoon, would you believe me? Well, you better start believing because it really exists.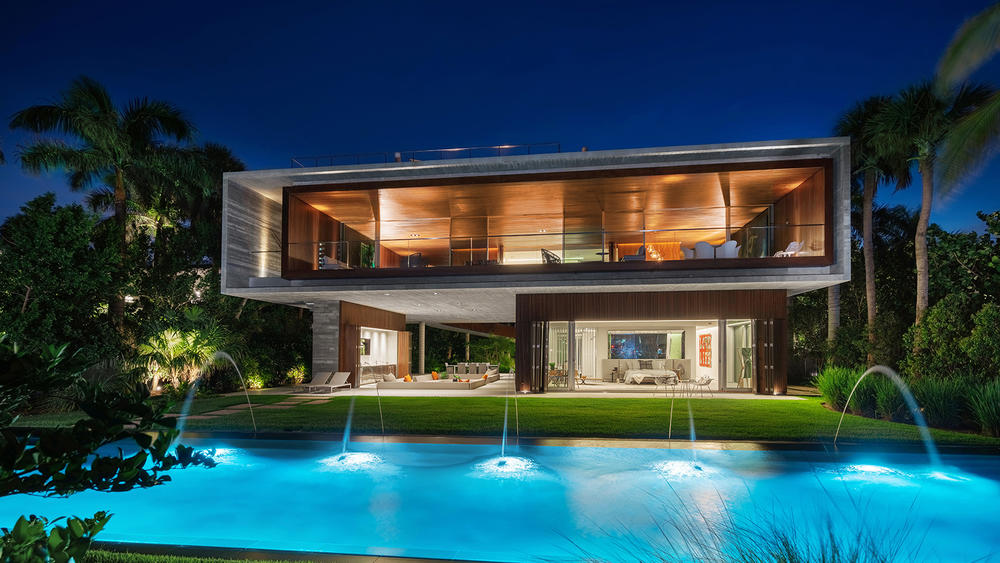 This mansion was built in 2016 with a beautiful view of the sea. According to reliable data, the house has 14,498 square feet at 4567 Pine Tree Dr. in Miami Beach. This house has a contemporary style that will leave you with spiky hair. It has two floors, it does not need more, with a half basketball court of the NBA, can you imagine something like that?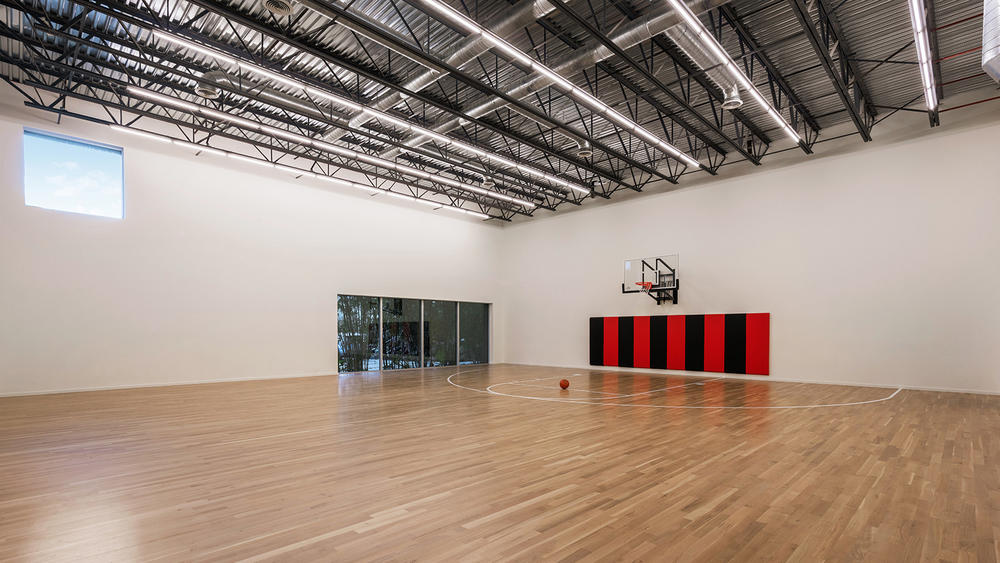 The basketball baskets that were installed in accordance with the NBA regulations, and let's add that white oak floors and 20-foot ceilings give the newly installed gym a modern feel, while the steam room, the shower, and the nearby massage room allow players to cool off after a game.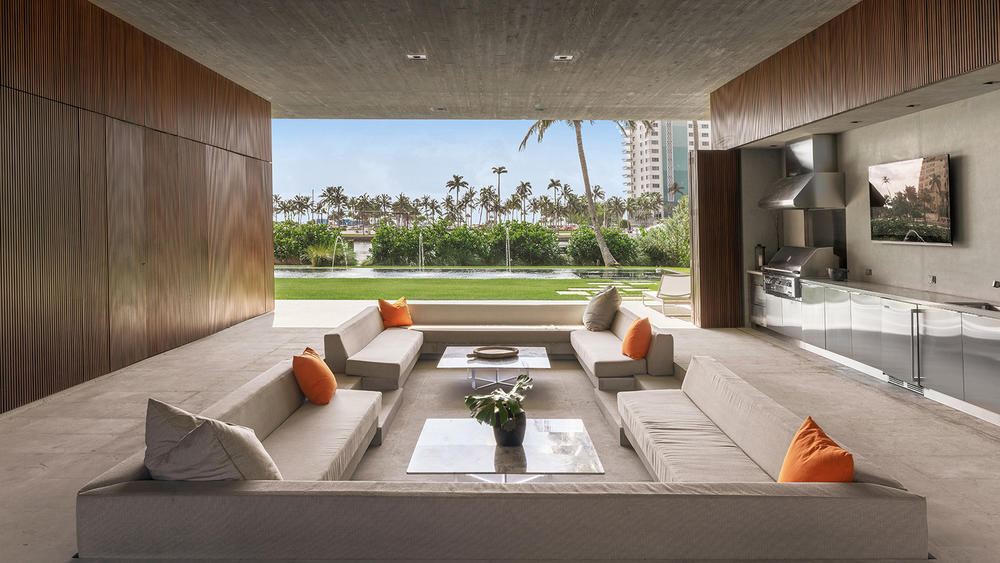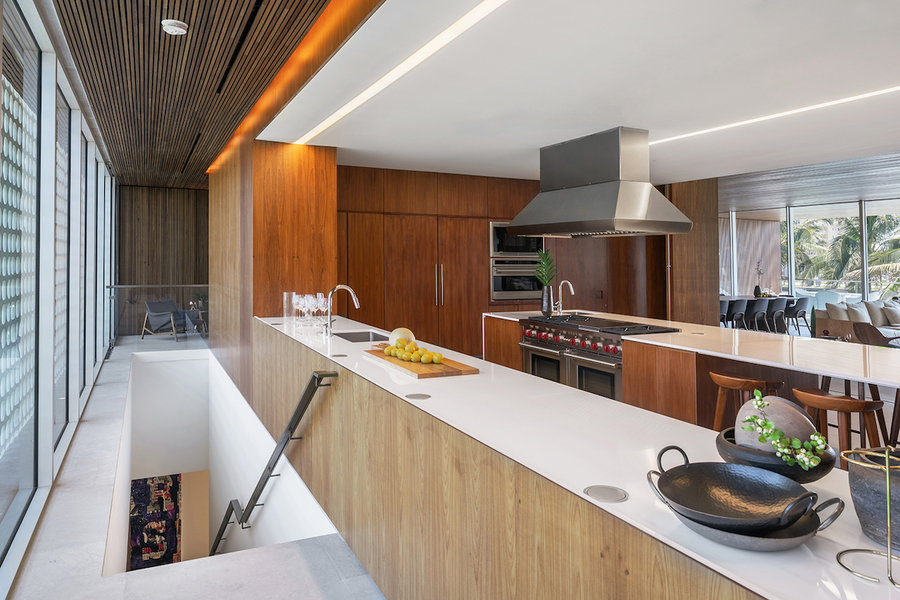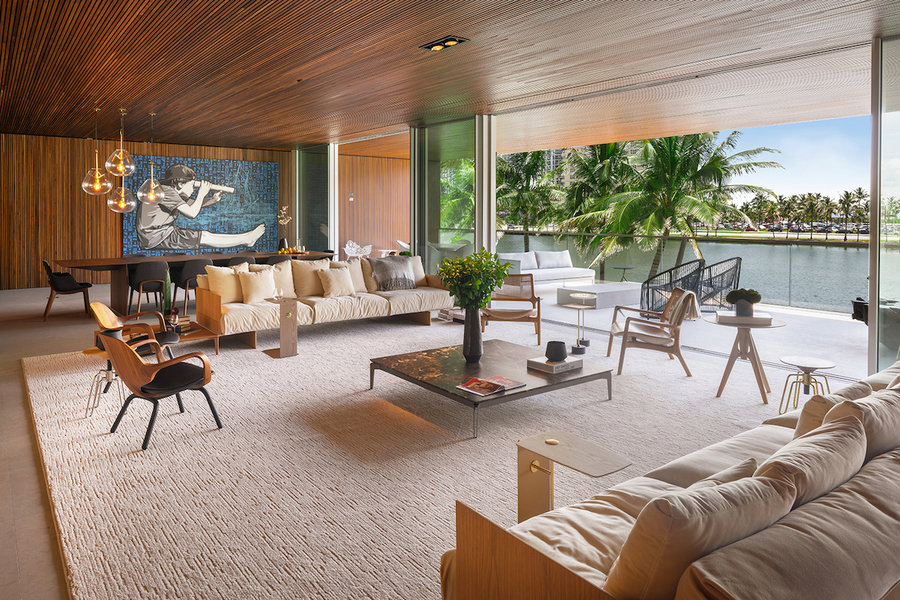 Certainly, the fact that this mansion has an original NBA court, is not its only tourist attraction, because its construction scheme has no comparison with other mansions. Let me explain, in it, you can find that it is made of exposed concrete, stone, wood and glass walls that disappear, the two-story house is integrated into a tropical landscape designed by Raymond Jungles, Inc. Being inside the territory, you will think that you find yourself in an isolated area of the city, and that is exactly the idea you want to contribute.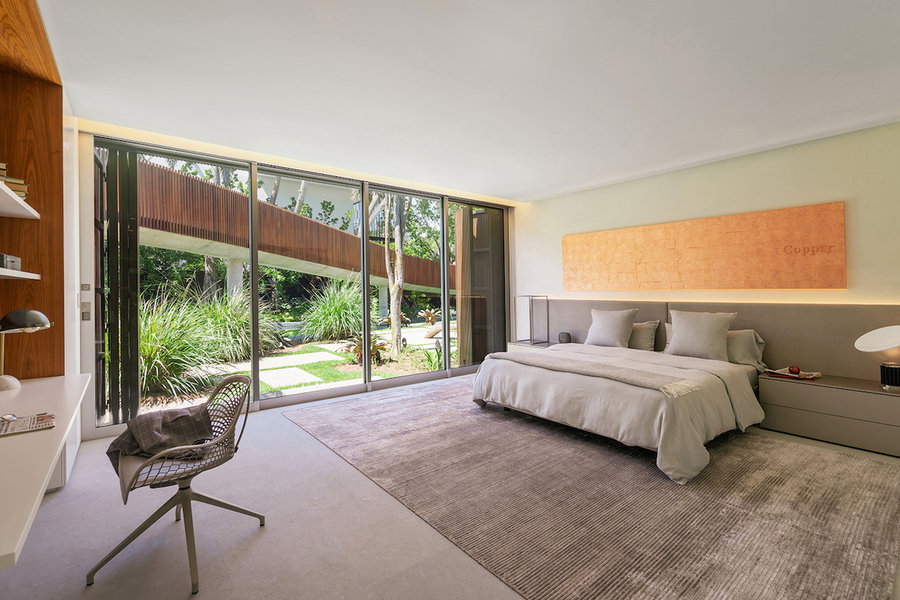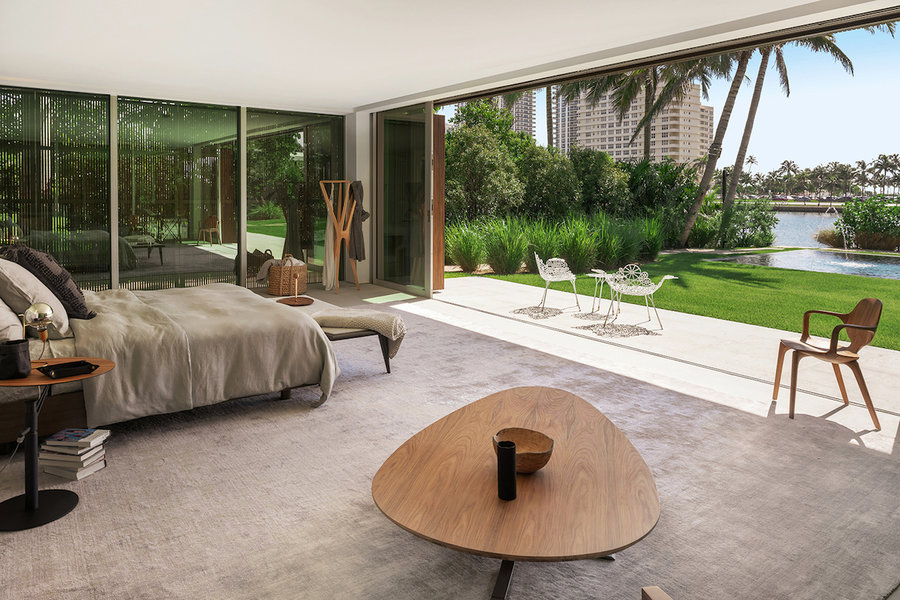 If you leave the house you will notice that a 200-foot elevated bridge winds through the property, extending over a green area in the surroundings and with an artificial lagoon where the animals there can swim with a group of colorful fish. However, this is not the only thing, because the property also has a heated saltwater pool, so you feel like you are on the beach and if you prefer to sail in a boat to swim, there is a dock that can accommodate a yacht of 90 feet.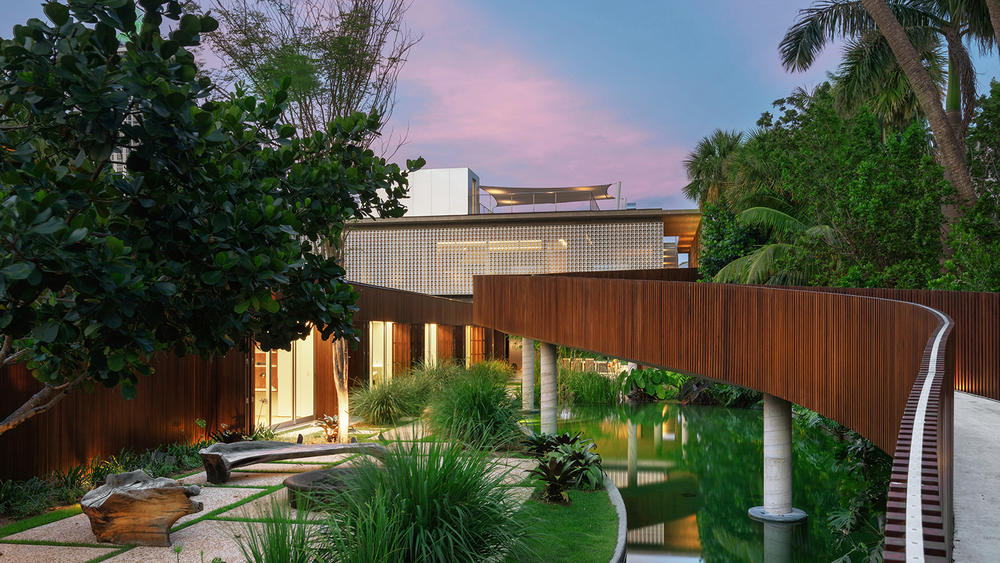 The house has been has been included for $ 25.75 million. What do you think, seems reasonable? The truth is that this great mansion is a place where anyone would like to live.