Nothing says Miami quite like arriving by boat at one of the city's best eateries slips. Dining dockside is a must from the Miami River to Key Biscayne and right up to North Bay Village.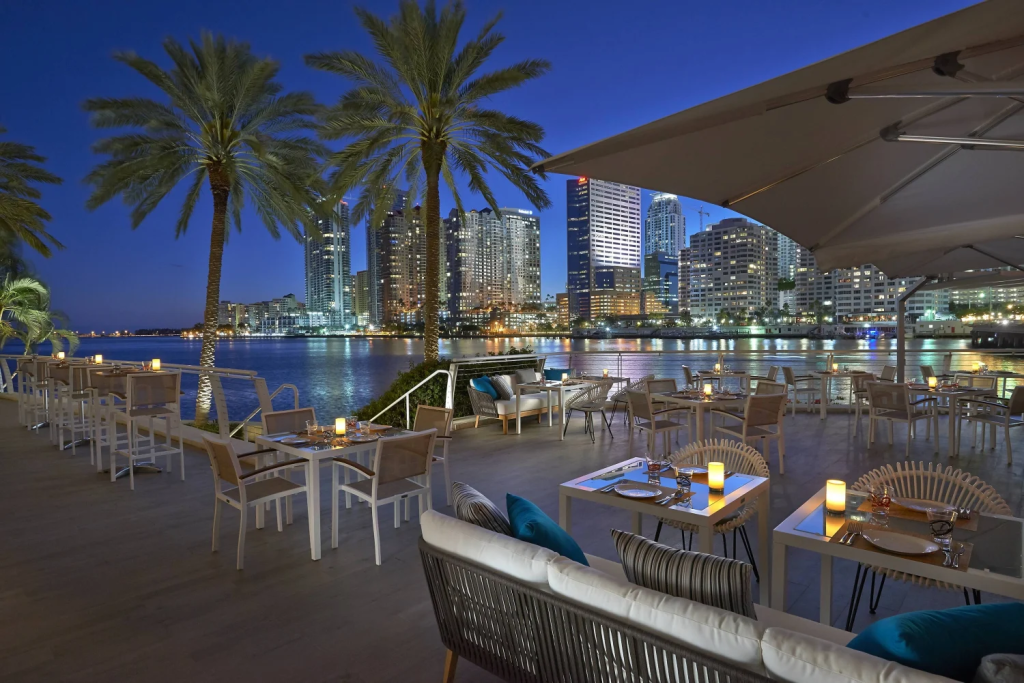 With daily city traffic only growing heavier, travelling by motorized boats is a pleasure! Whether you're looking for an alternative way to liven it up your boat day, eating at one of these dockable establishments is fantastic.
2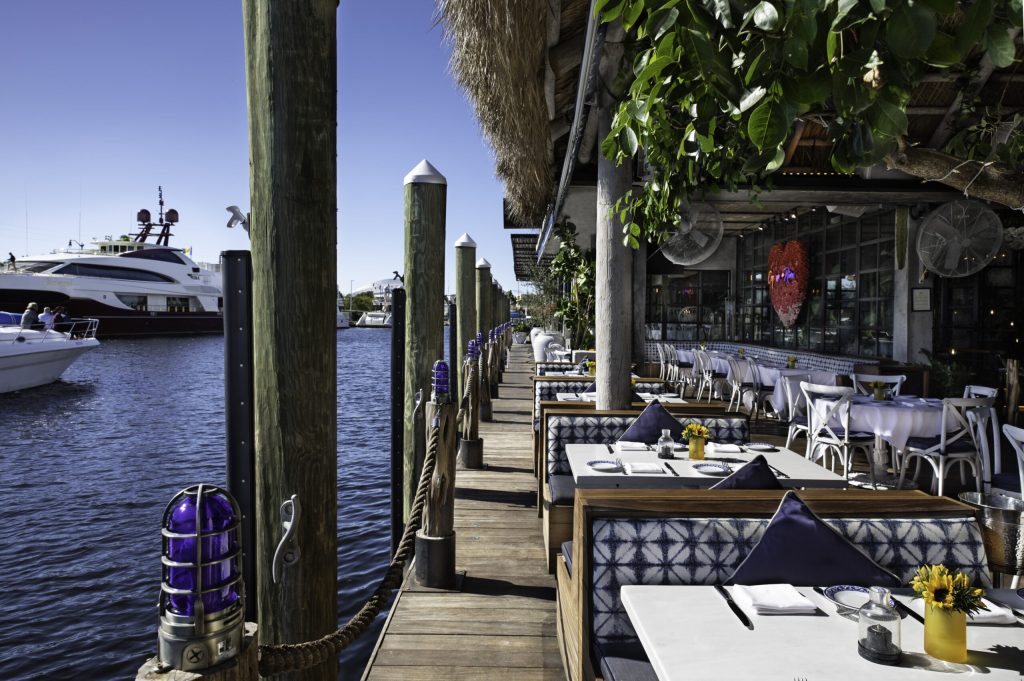 Kiki On The River
Kiki On The River, another Miami River great classic, mixes cuisine with an unforgettable experience. This venue, inspired by the Greek Islands, transports Mykonos to Miami.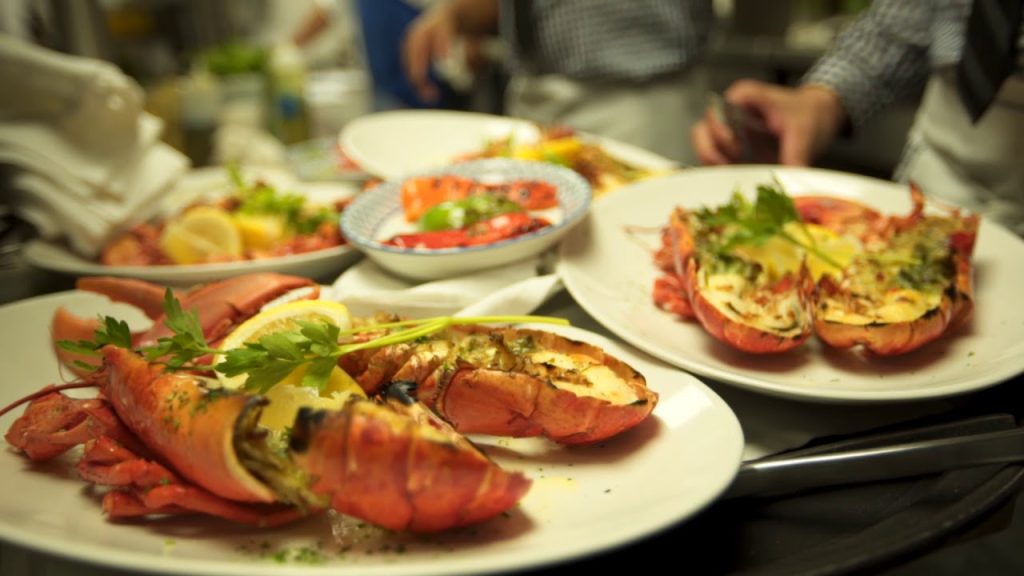 Kiki On The River is well renowned for its Sunday Funday, which concludes the weekend with the town's hottest party.
3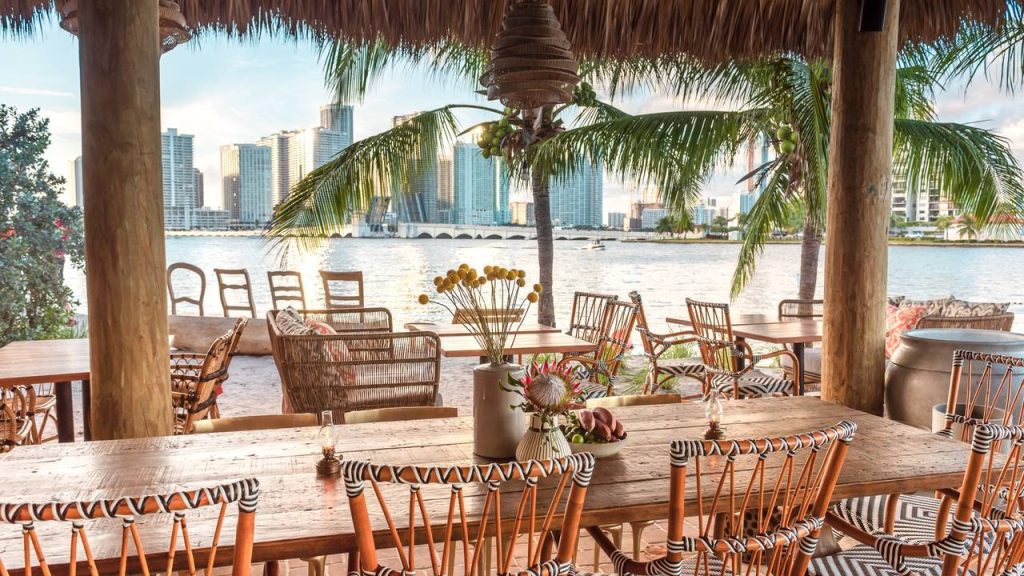 Joia Beach Restaurant and Beach Club
Tenders pick you up from your anchored boat right off the coast at Joia Beach, providing a unique experience. With live music, wonderful food, and even better atmosphere, the Mediterranean restaurant brings Tulum to Miami.
With the sun setting alongside Miami's jaw-dropping skyline, watching the sunset from Joia Beach is a must-do.
4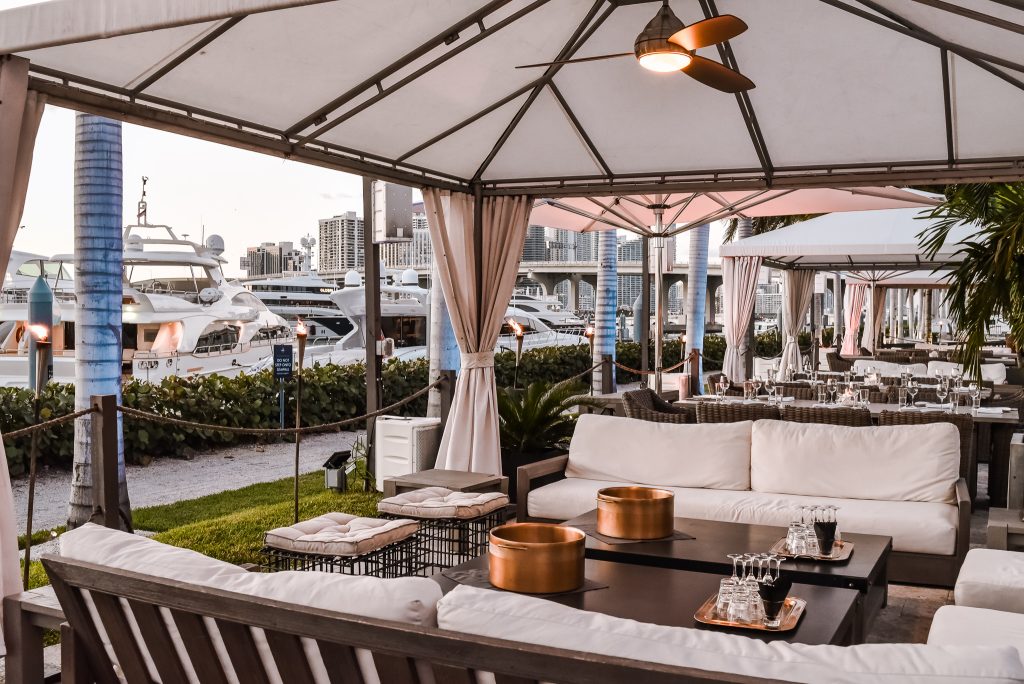 The Deck at Island Gardens
The Deck at Island Gardens, one of Miami's most magnificent super-yacht marina outdoor lounge, can accommodate some of the world's biggest boats.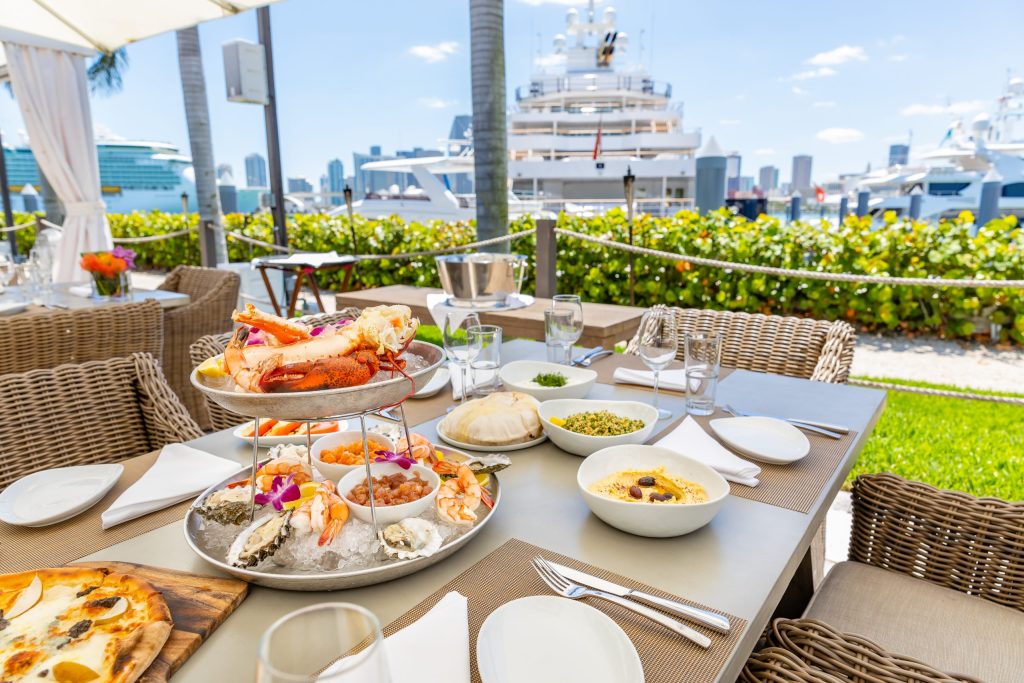 The menu is ideal for all-day eating, with cabanas and tables serving some of the freshest food available, ranging from seafood to sumptuous desserts.
5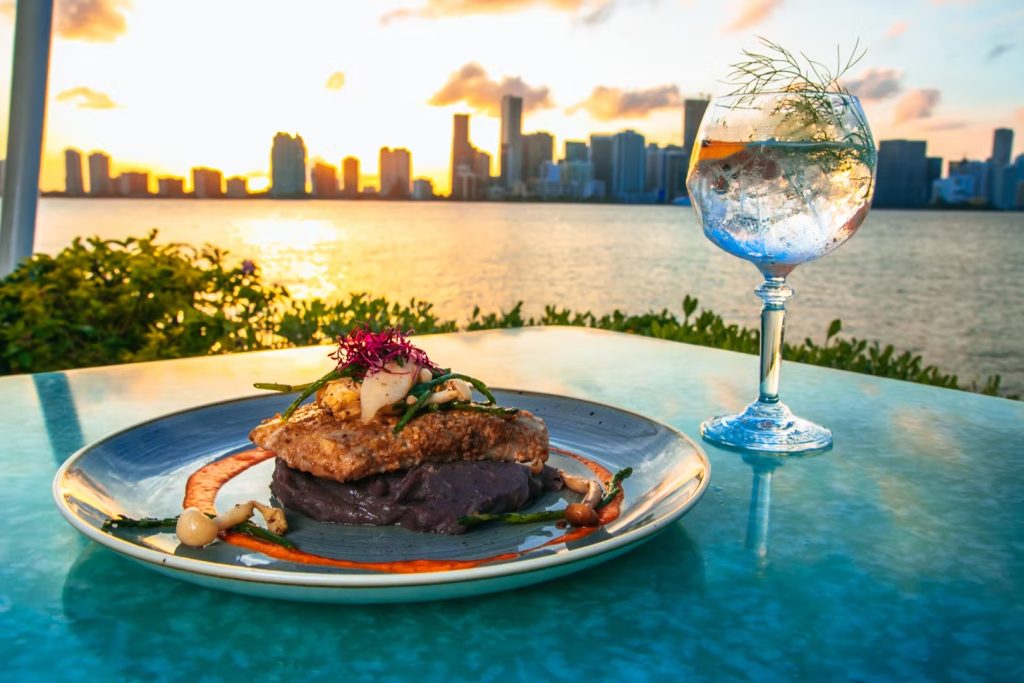 Rusty Pelican Miami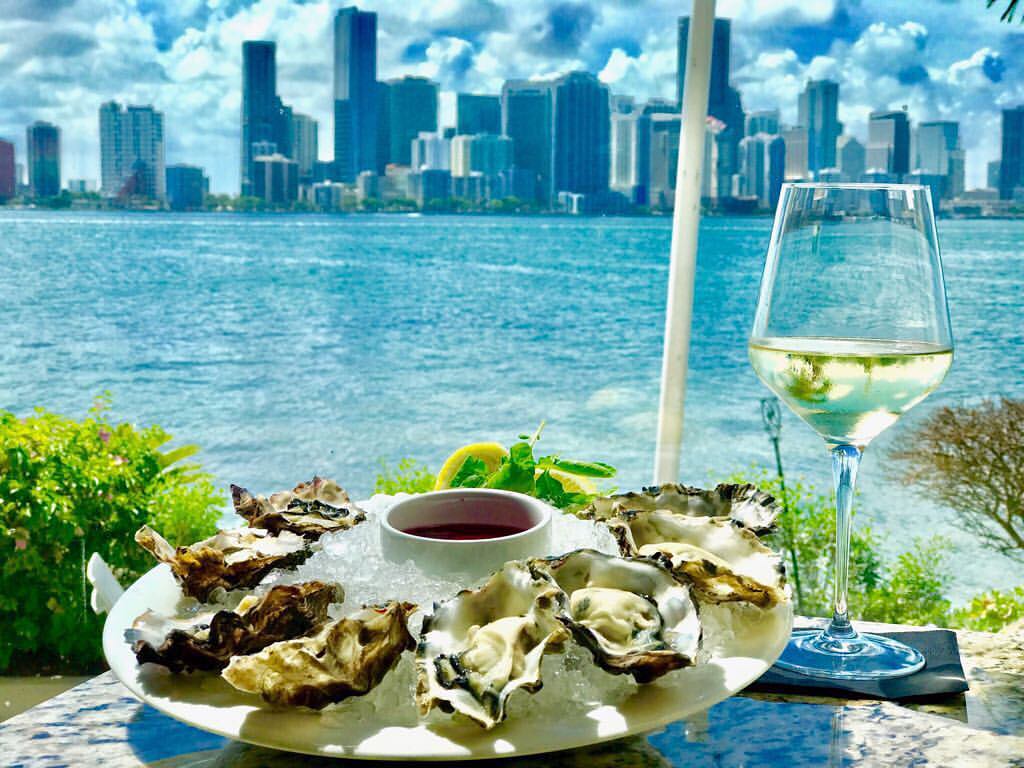 The Rusty Pelican, a Key Biscayne institution, is a must-visit for some of the city's most breathtaking vistas. A lunch at Rusty Pelican encompasses all things Miami, from its ambience to its food, with a menu comprising American cuisine and fresh seafood.
6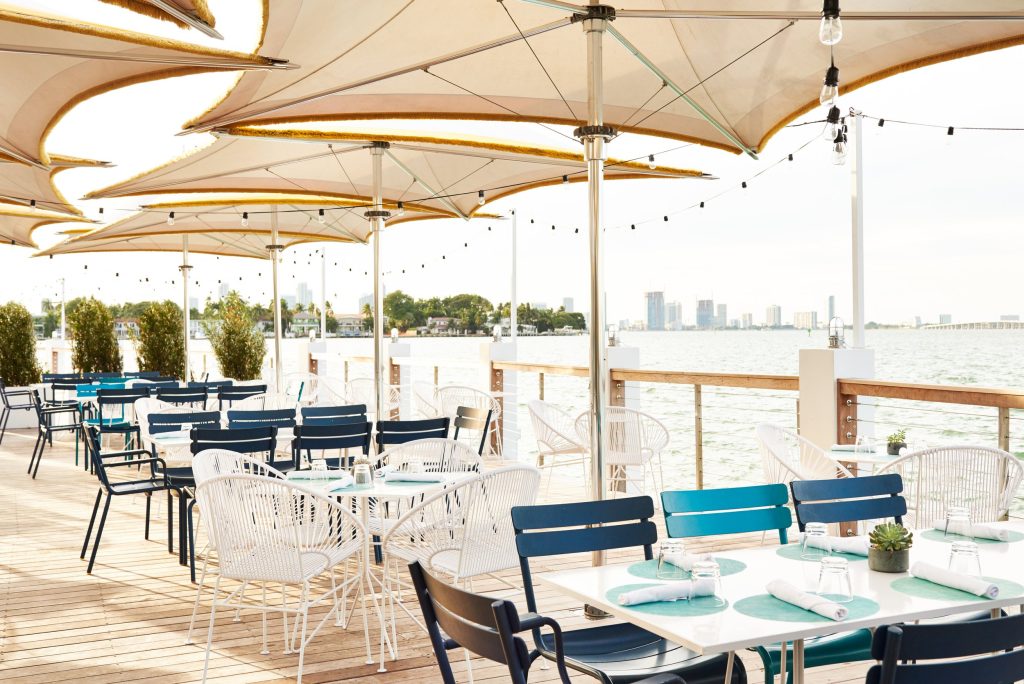 Lido Bayside Grill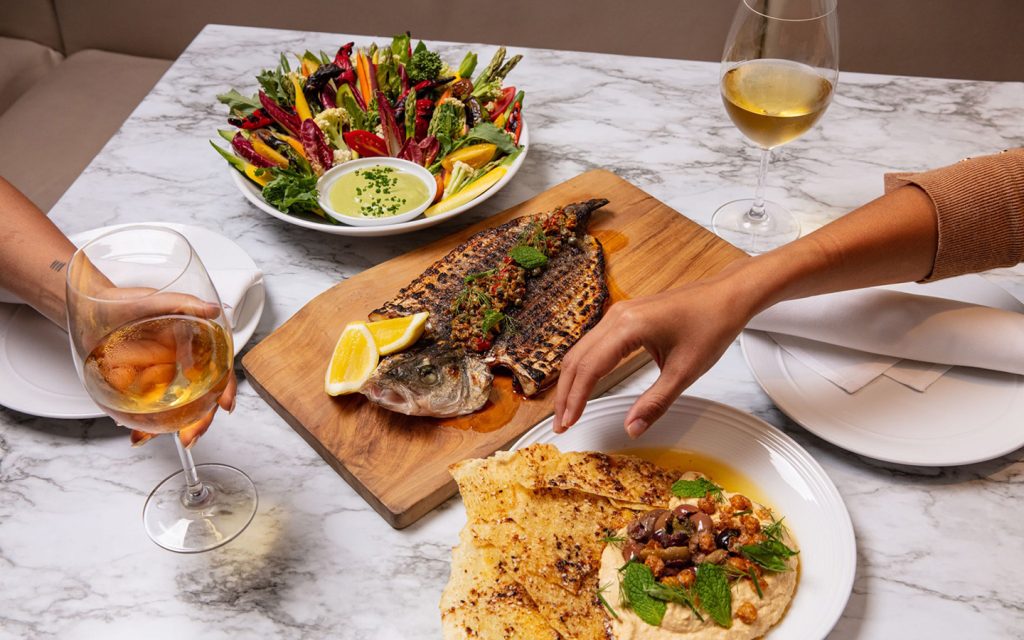 If you're spending the entire day on the water and want a delicious pick-me-up lunch, Lido Bayside Restaurant is the place to go. The menu features local and seasonal foods, flavorful seafood, and a range of unique culinary options, with an emphasis on providing only sustainably.
7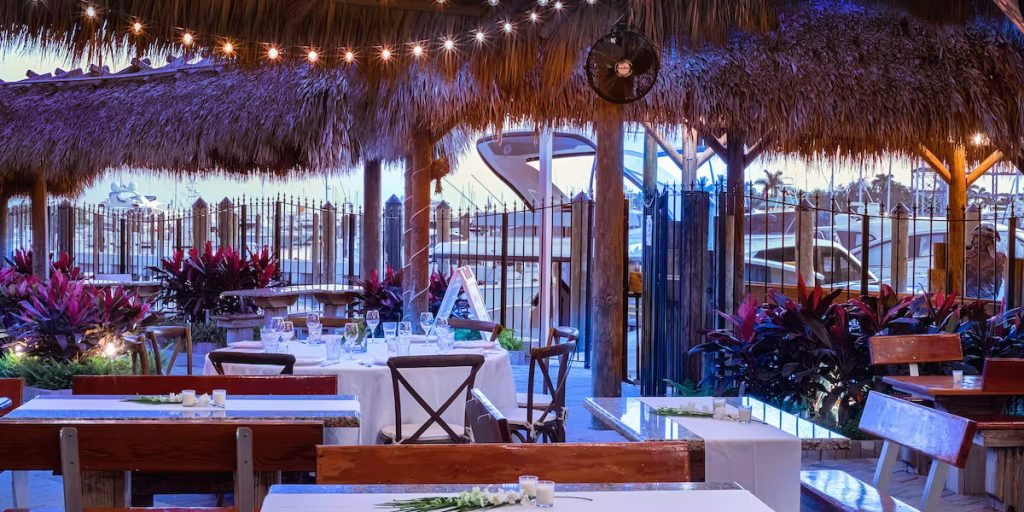 Monty's Raw Bar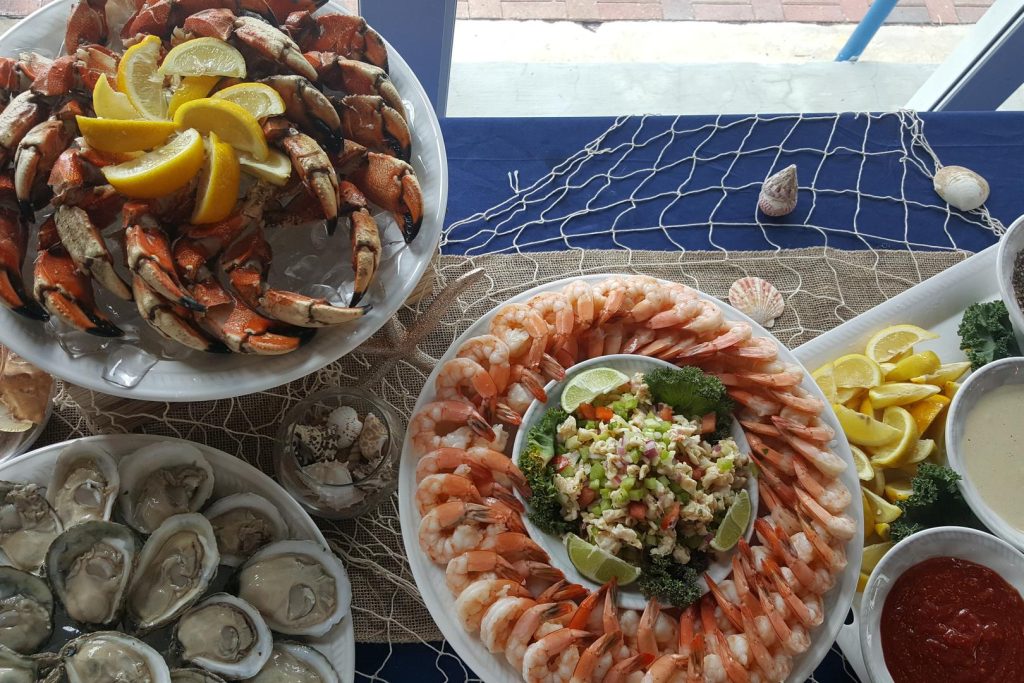 Monty's is a Miami staple, and its Coconut Grove location offers the ultimate dock and dine experience. The tiki-themed restaurant is the ideal setting for tasty snacks and delectable beverages. This menu takes coastal dining to a whole new level, including Conch Fritters, Coconut Shrimp, and Baja Fish Tacos.
8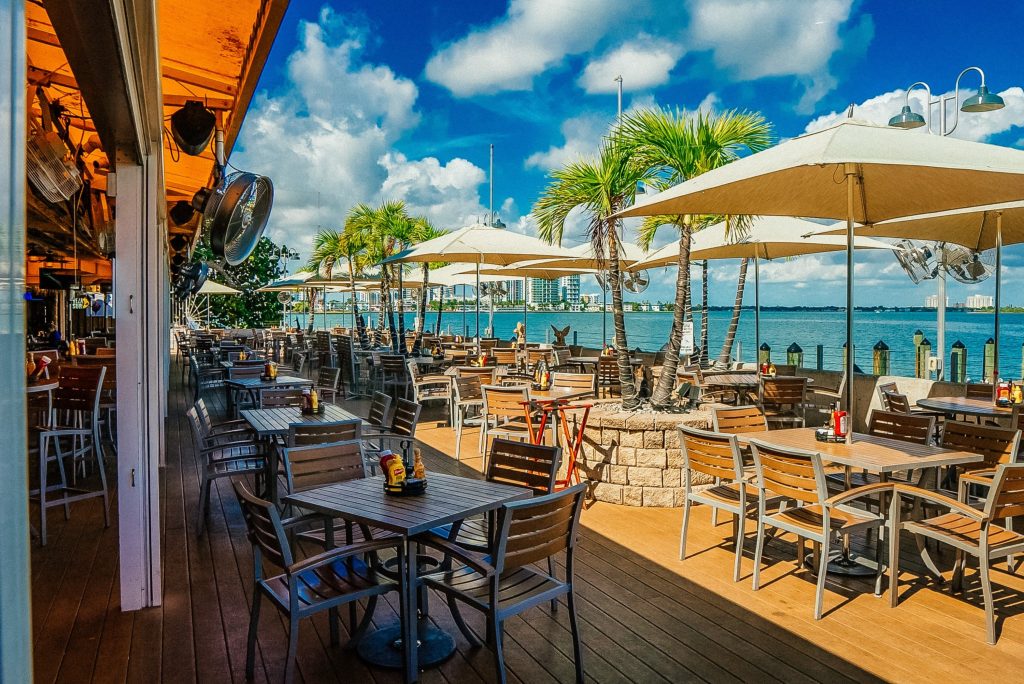 Shuckers Waterfront Bar & Grill
Shuckers Waterfront Bar and Restaurant, with 30 television screens spread throughout the restaurant, is the go-to weekend activity for dividing time on the lake and watching your favorite sporting events. This restaurant is most renowned for its grilled wings and fresh seafood, and it offers some of the most peaceful eating in Miami while still serving wonderful meals.
9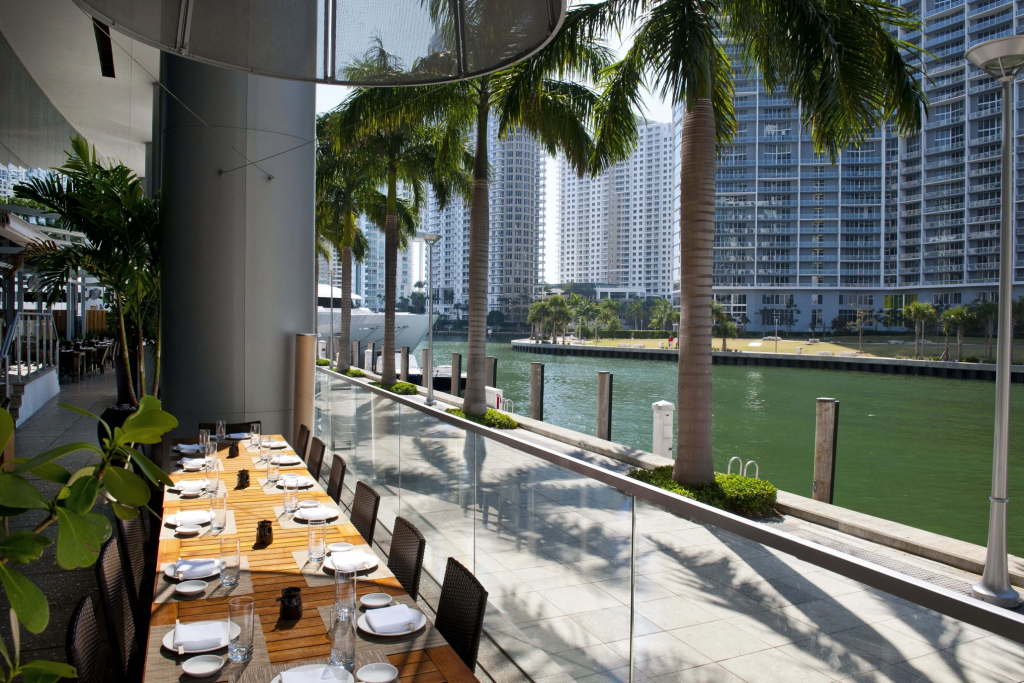 Zuma Miami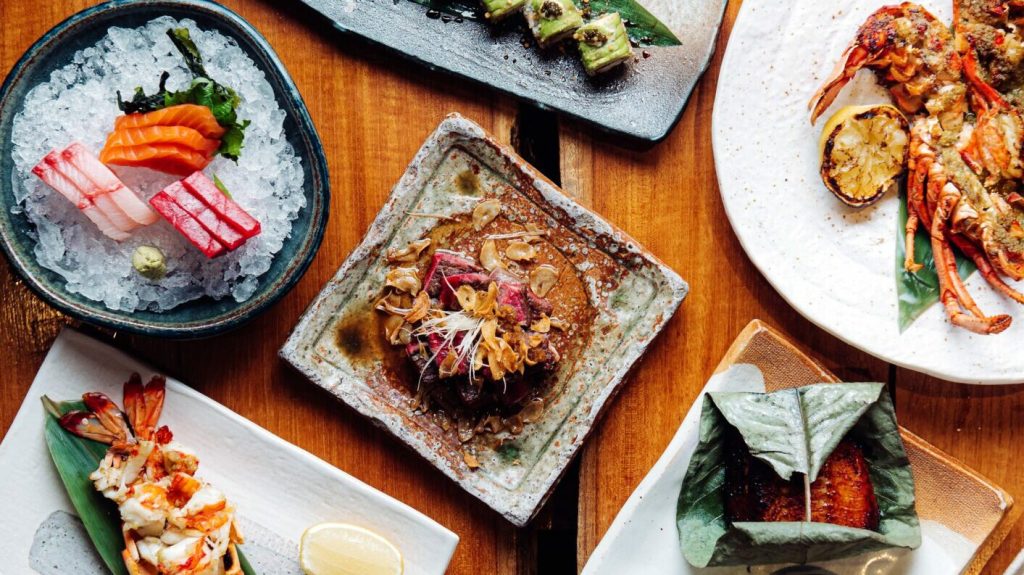 Dock your boat at the Epic Marina and cruise over to the sleek Japanese izakaya-style hot spot for fresh sushi, a robata grill, and a wide selection of sake. Make sure you have a change of clothing on hand, because swimsuits, cover-ups, and flip flops are not appropriate for Zuma's dress code (think chic and elegant). Its modern outside terrace with palm trees is wonderfully placed on the gleaming Miami River, a pleasant reminder of your amazing boat day.
10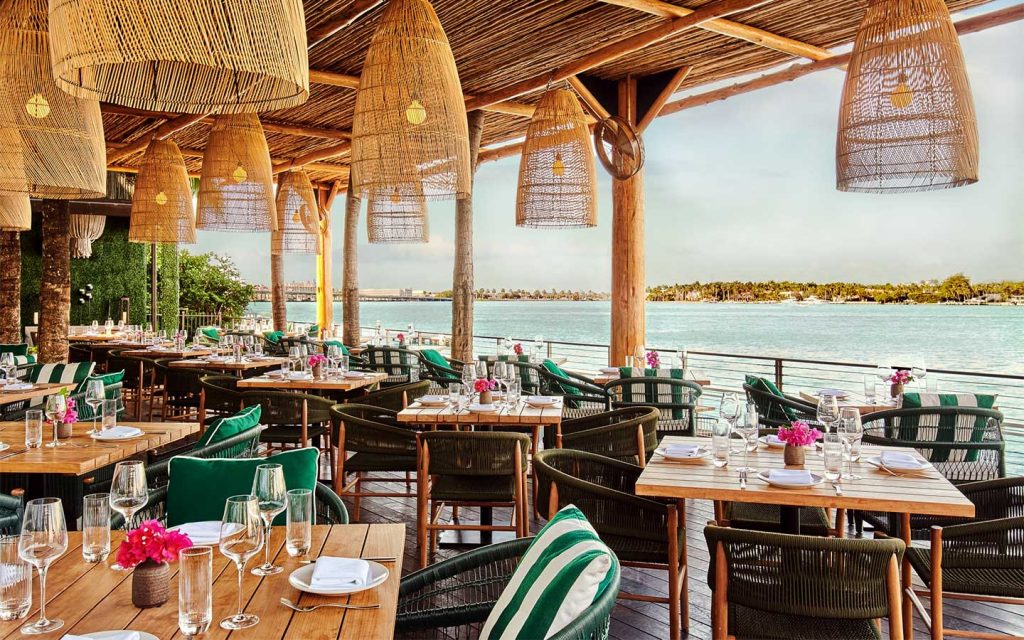 Baia Beach Club
Baia Beach Club is the ideal spot for a poolside recharge and lunch boost after a hard morning on the water, with direct sea access and the ability to book cabanas, daybeds, and bungalows.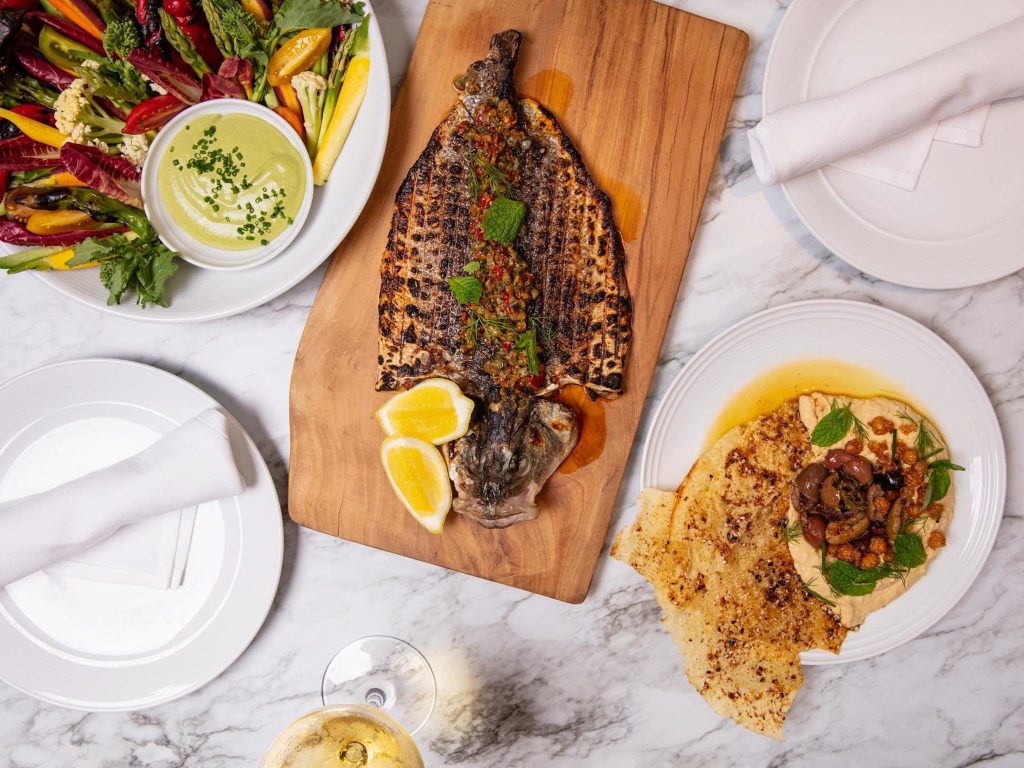 Members can dock for free for the first four hours, but non-members must pay a $250 minimum meal expenditure or a three-hour dockage fee. This West Avenue beach club is a must-visit for breakfast, lunch, supper, and Sunday brunch, with a menu brimming with delicacies from land and sea such as a Mediterranean salad, aji ceviche, and half-roasted chicken.
11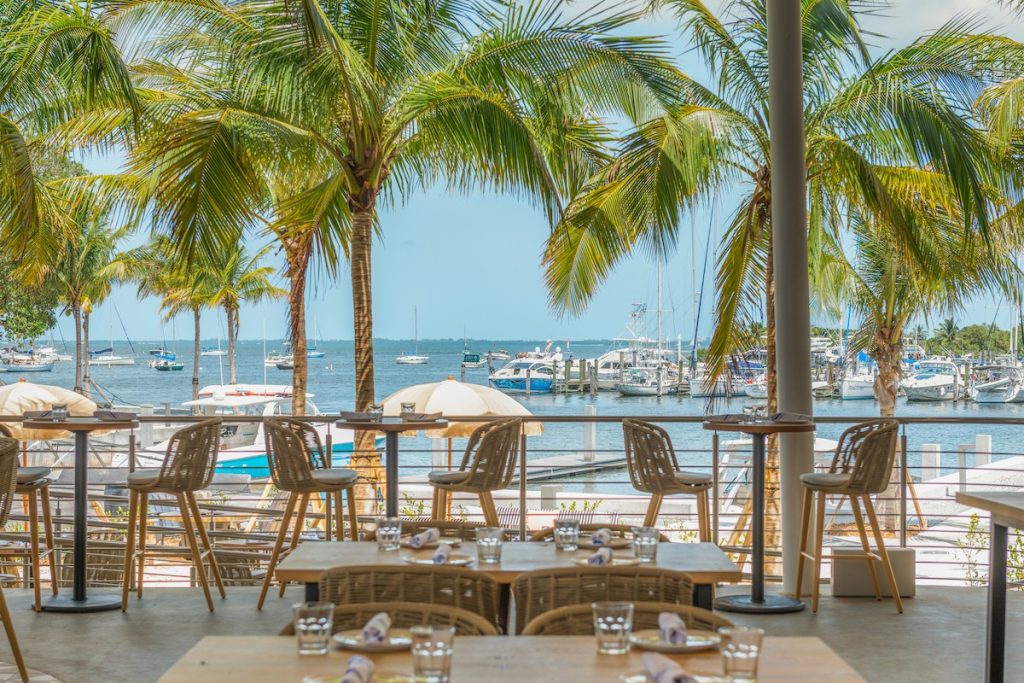 Bayshore Club
Bayshore Club by Grove Bay Hospitality is a new dock and dine location at the former Scotty's Landing site, as well as the historic Pan American seaplane port that welcomed travelers to Miami. Patrons may enjoy seafood such as crab causa, tuna tartare cones, and a cocktail cooler with a selection of local blue crab cocktail claws and red shrimp while surrounded by history. There's also a lawn where you can relax with the staff around a fire pit and play ping-pong or corn hole.
12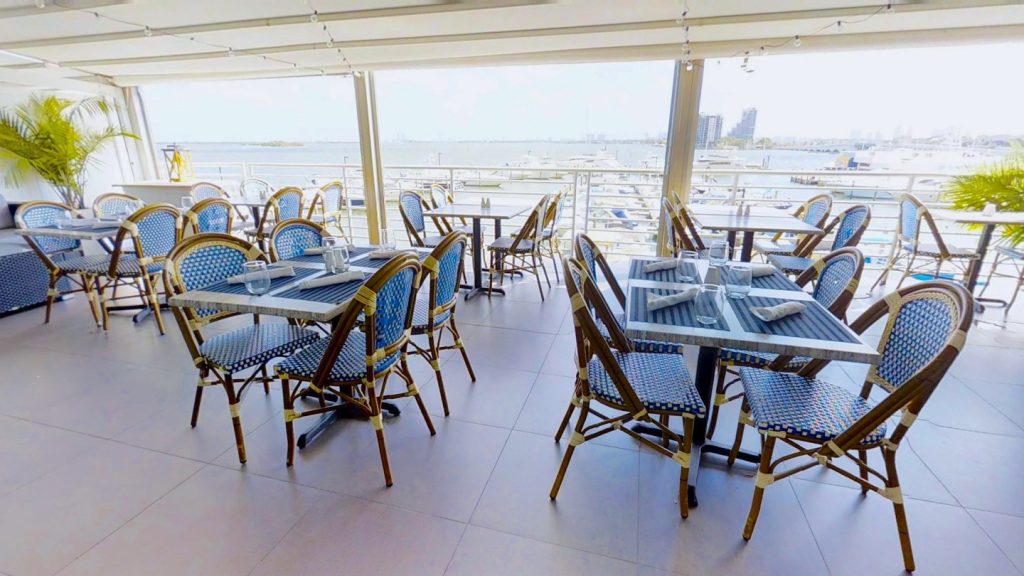 Casablanca On The Bay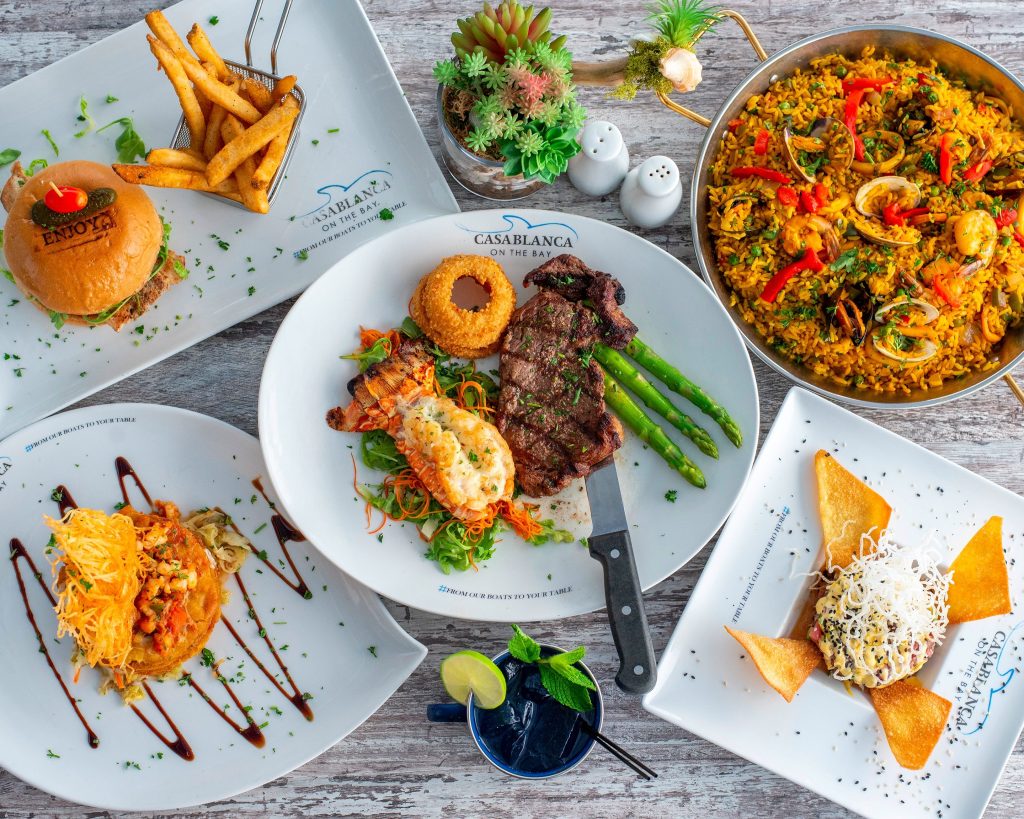 Casablanca On The Bay offers an elegant, yet relaxing waterfront dining experience, with breathtaking views of Biscayne Bay seen from a polished, air-conditioned dining area. Sea Isle Marina is perfectly situated just next door in the center of Downtown, where arts and cultural opportunities abound. The restaurant takes pride in its fresh seafood, which is delivered straight from the boats of an accomplished commercial fishing crew to the plates of guests. The best part is that they host happy hour on Wednesdays from 3 to 6 p.m., which includes complimentary oysters all day.