Ah, the margaritas. Is this the greatest cocktail on the market? Absolutely, they are very much in contention.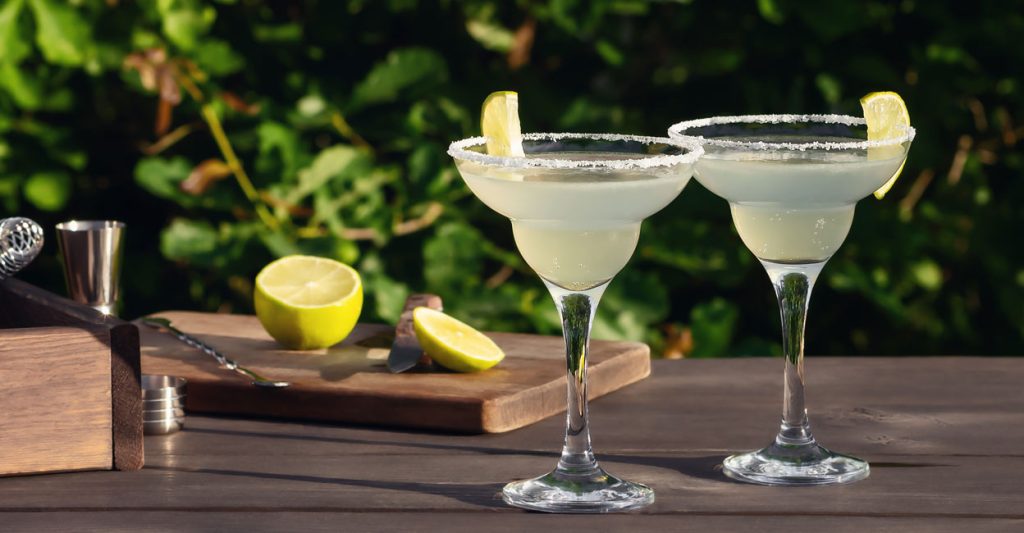 There aren't many situations that a margarita won't improve, including taco Tuesdays, island getaways, Saturday garden parties, and evenings out with your besties.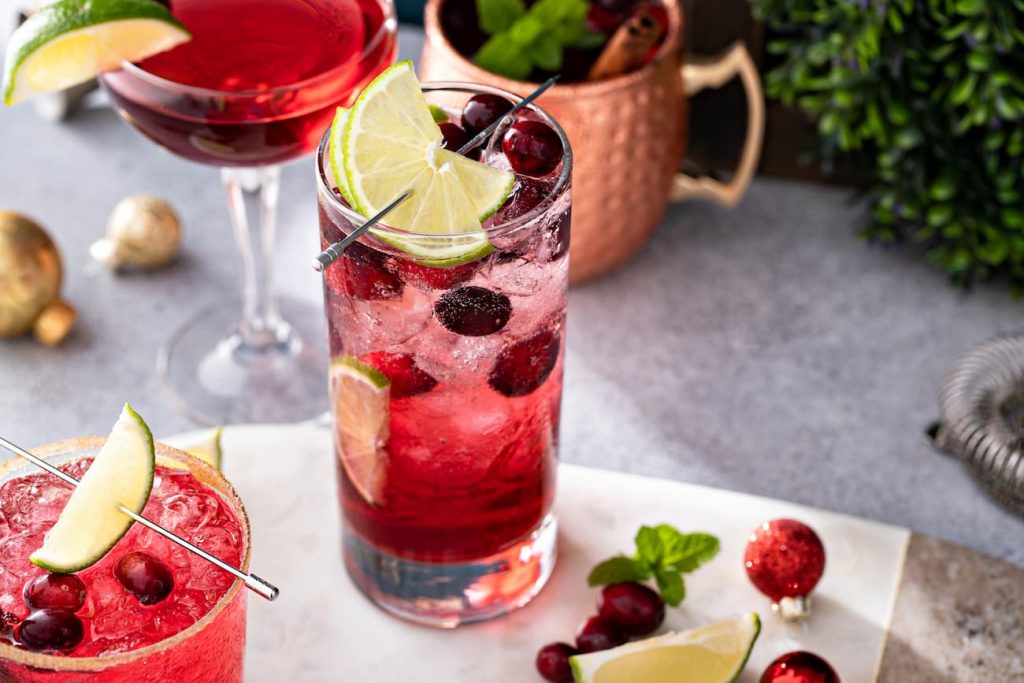 The margarita, traditionally prepared with tequila, orange liqueur, and lime juice, is something that can be created with the most basic bar items, but why stop there?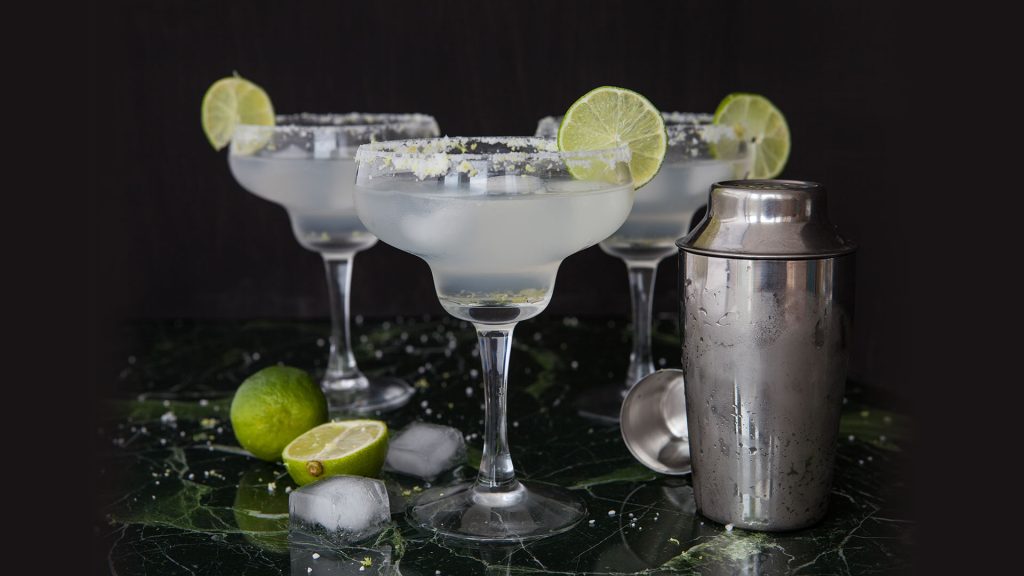 If you're organizing a party at home or simply want to spice up your life with a sweeter twist on the tequila classic, these delectable and diverse margarita recipes from some of the industry's finest tequila manufacturers are guaranteed to improve your game.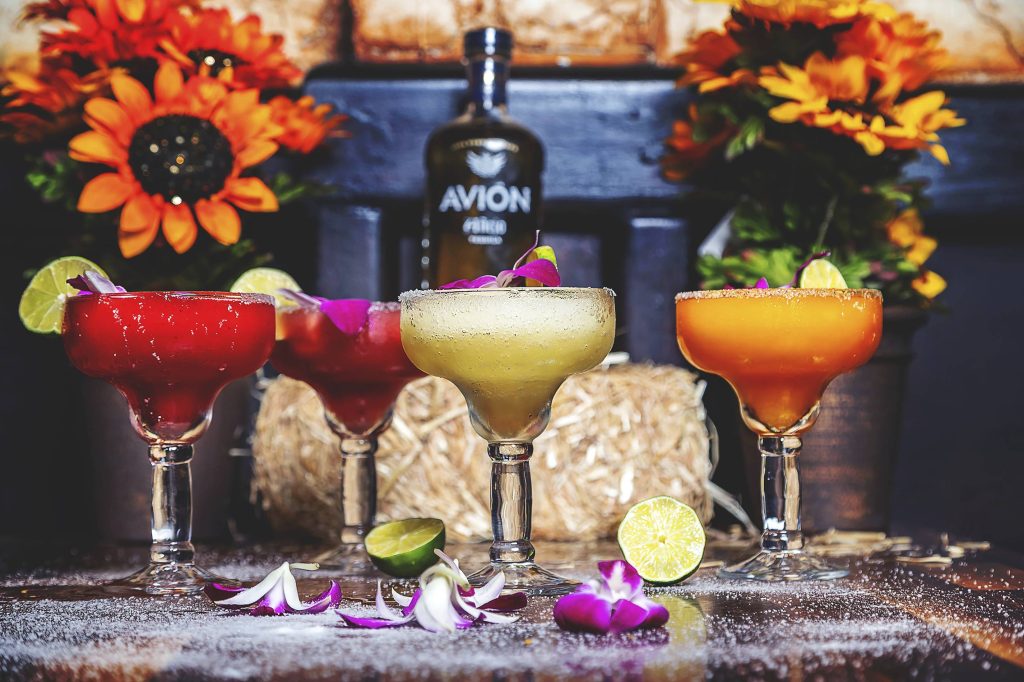 There's even one including mezcal! Discover your new fave ….
1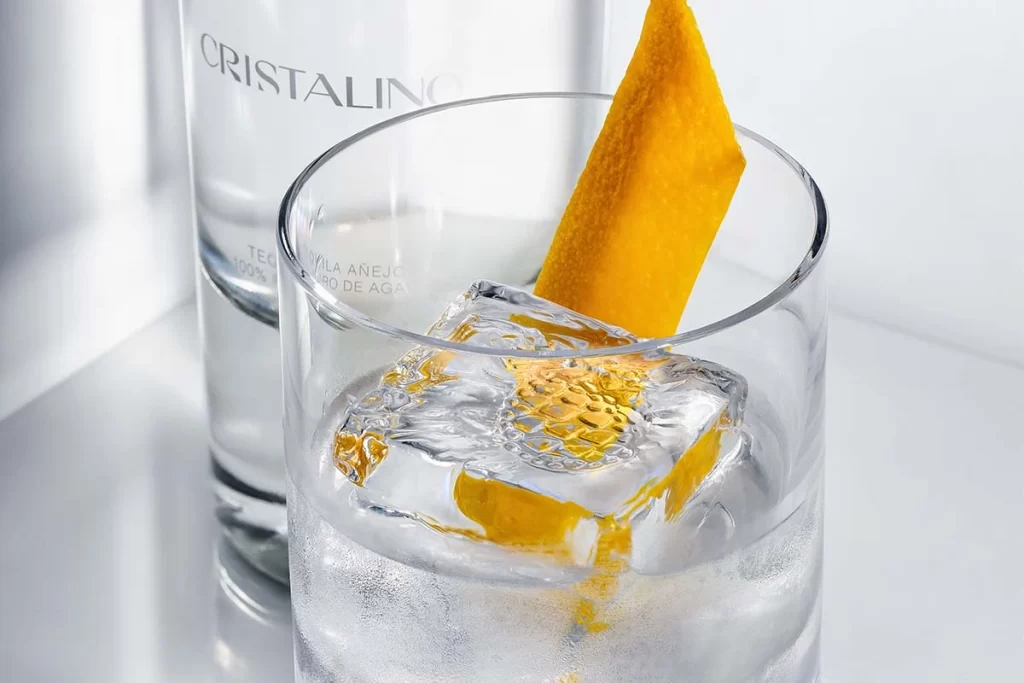 Pure Aviation
Avión Reserva Cristalino is distilled in the mountains of Jalisco, Mexico, using mature, hand-selected agave cultivated at the highest heights. It is a unique combination of the finest 12-month-old Aejo with a touch of three-year-old Extra Aejo Reserva.
Ingredients:
2 oz. / 2 Part Avión Reserva Cristalino
½ oz. / 1/2 Part Maraschino Liquer
½ oz. / 1/2 Part Lemon Juice
¼ oz. / 1/4 Violette Liquerp
Directions: Shake with ice, strain and serve in Nick and Nora glass. Garnish with dark maraschino cherry in a silver pick.
2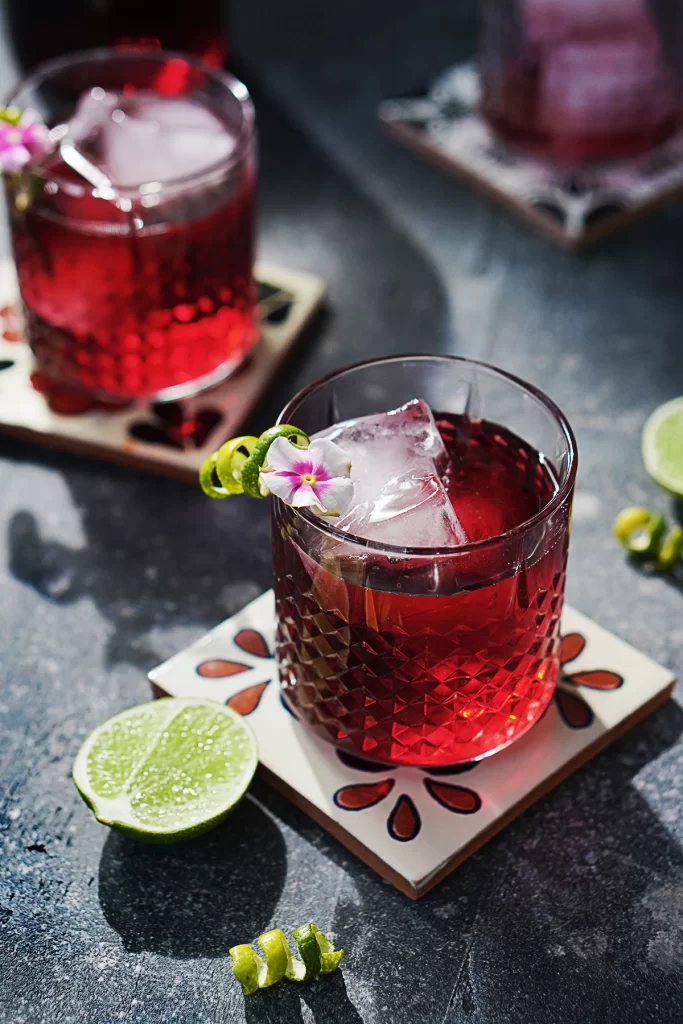 Hibiscus Margarita
El Tequileo Tequila's formula combines fragrant hibiscus with the vibrant acidity of lemon, tempered with agave syrup, creating a sip that will have you going back for more.
Ingredients:
1½ oz. El Tequileño Platinum
2 oz. sweetened hibiscus juice
½ oz. Freshly squeezed lime juice
½ oz. agave syrup
Directions: Add all ingredients to a shaker over cubed ice. Shake until ice cold. Strain into a rocks glass over cubed ice and garnish with hibiscus flowers and a dehydrated lime wheel.
3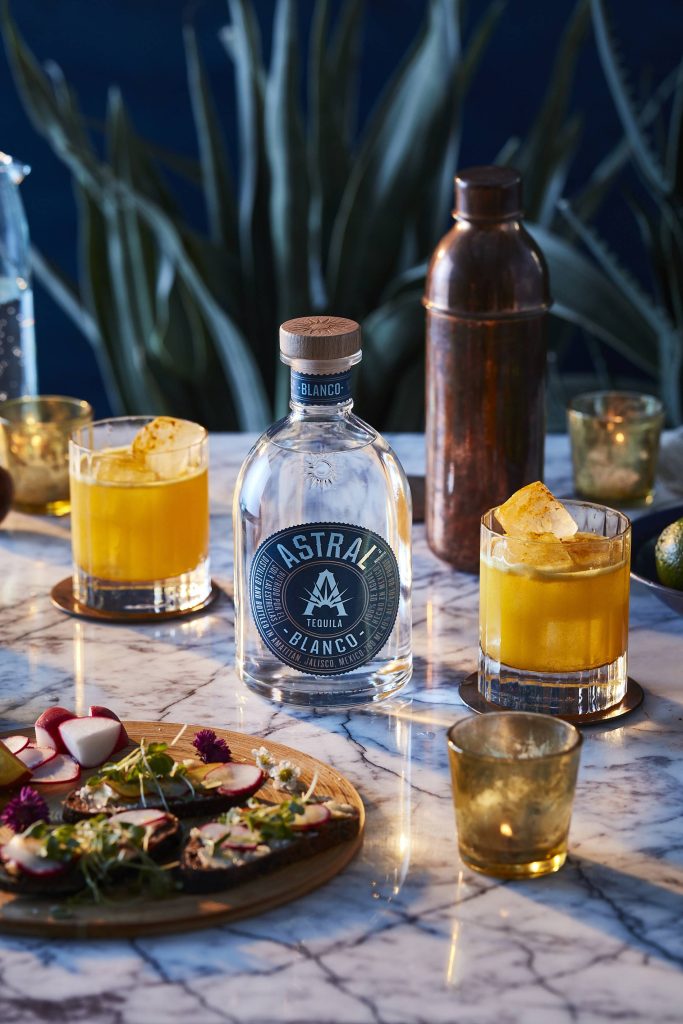 Turmeric Margarita
You've never had a margarita like this before! Turmeric is one of the healthiest spices you can add to your diet, so why not sip your immune-boosting vitamins while getting a buzz? Astral Tequila deserves credit for this clever formulation.
Ingredients:
1½ oz. Astral Tequila Blanco
¾ oz. fresh lime juice
¾ oz. peppercorn-honey syrup
Pinch of turmeric powder
Directions: Combine all ingredients in a cocktail shaker, add ice and shake well. Strain into a rocks glass with fresh ice, and garnish with a pinch of turmeric powder.
4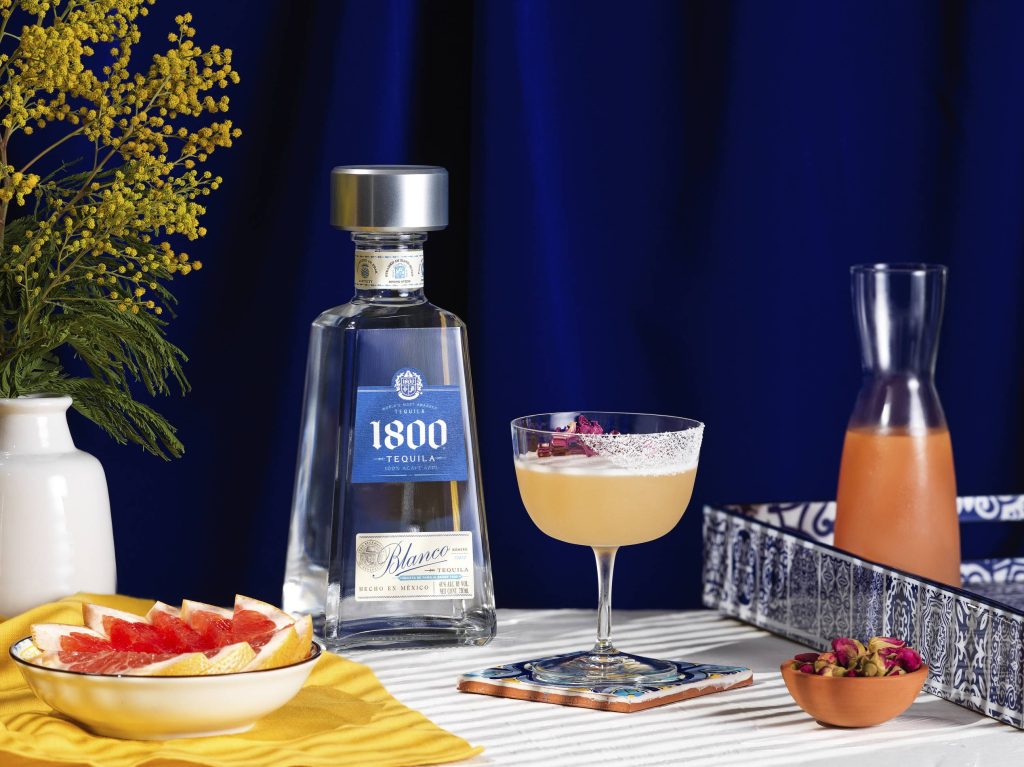 1800 Ruby Red
If you like the sour flavor of grapefruit, try this recipe from 1800 Tequila, which employs the tasty fruit as a clever complement to the vibrant blanco expression. Its enticing flavor profile is balanced with lemon, vanilla syrup, and rose water.
1½ oz. 1800 Blanco
½ oz. triple sec
1 oz. grapefruit juice
½ oz. lemon juice
½ oz. vanilla syrup
2 dashes rose water
Directions: Combine all ingredients in a cocktail shaker with ice, and shake vigorously. Strain into a coupe glass, and garnish with a salt rim and dried rose petals.
5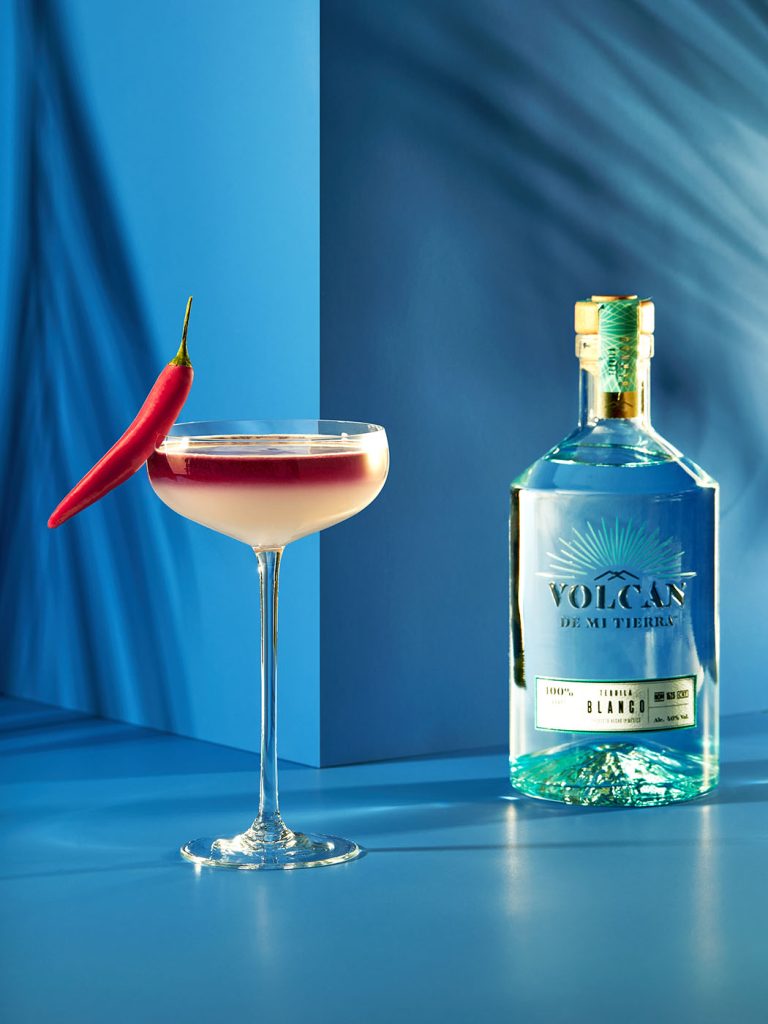 Devil's Margarita
Have you ever had a margarita with red wine mixed in? Leave that to the devious minds of Volcán Tequila, who bless us with this devilish treat that needs to be sipped to be believed.
1½ ounces Volcán Tequila Blanco
1 ounce fresh lime juice
⅔ ounce simple syrup
⅔ ounce fruity red wine
Directions: Pour tequila, lime juice and simple syrup into a shaker filled with ice, and shake vigorously. Strain into a glass and slowly pour the red wine into the drink using a bar spoon.