Samsung Electronics launched today the chain of its prize-winning lifestyle portfolio of home entertainment with the addition of the Terrace, its primary open-air 4K QLED TV and associated sound bar. The Terrace is a Samsung Television that is mainly designed to bring the completed indoor fun experience outside. A consumer model of the Terrace is releasing in America and Canada today, followed by rollouts to Australia, Germany, New Zealand, and other regions later this year. And for businesses, an expert model will be launching this summer.
Accessible in 55, 65, and 75-inch models. The Terrace fits rightly with any open-air living area and delivers Samsung industry leading QLED 4K display smart TV specs. Made with weather in mind – with an IP55 ranking, The Terrace show boasts weather-resistant strength against water and dust, and comes fitted for simple installation outdoors across a big range of settings.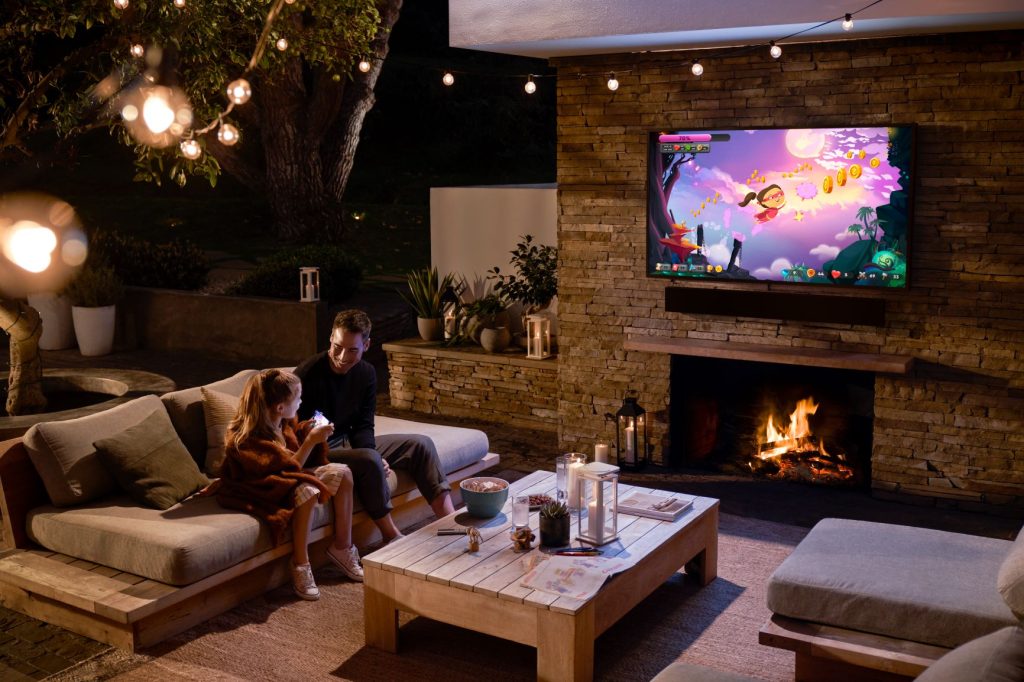 The Terrace provides a crystal-clear show to increase visibility in all types of outdoor situations. It offers a brightness level of 2,000 nits, ensuring that users will be capable of enjoying content in vivid image standard, even in broad daylight. Its QLED display is best for sports fans, with a top motion rate, it offers lifelike, clear picture standard, perfect for motion-intensive content. Also, the display is coated with adaptive picture and anti-reflection technology which optimizes content by analyzing its surroundings to reduce unwanted glare.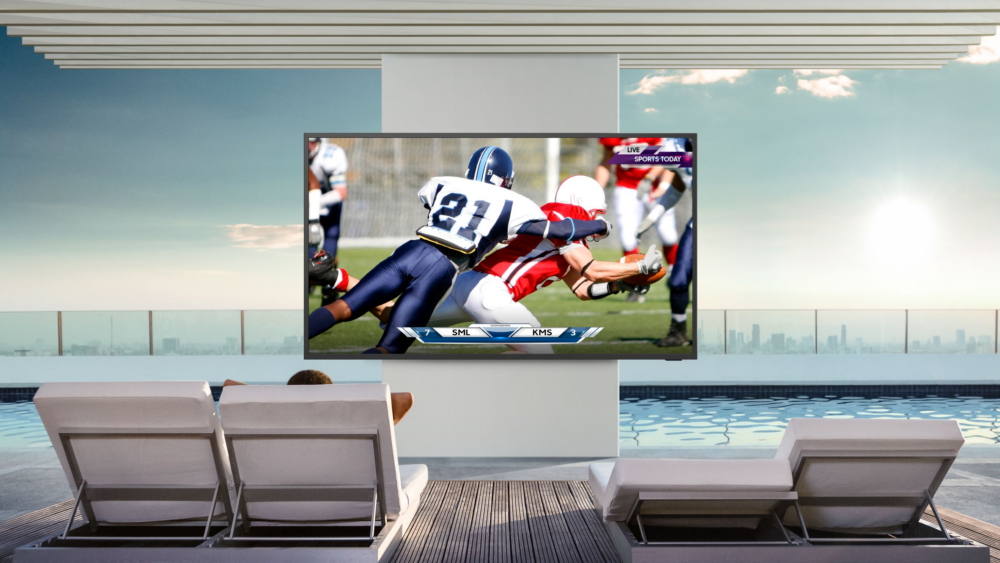 Additionally, the terrace also has acquired top standards in dust and water resistance so it works well in a different atmosphere. The products boast durability, while providing a sleek and slim design at mere 59.8mm. The Terrace provides different content and browsing experiences that deliver perfect fun even outdoors. The terrace comes equipped with Tizen, Samsung Smart Television platform.