Doing certain things again and again over a long time can make such task or routine boring and less attractive. In smart homes as well, doing same routine over and over makes it less enjoyable. That is why trying something new will be a smart idea.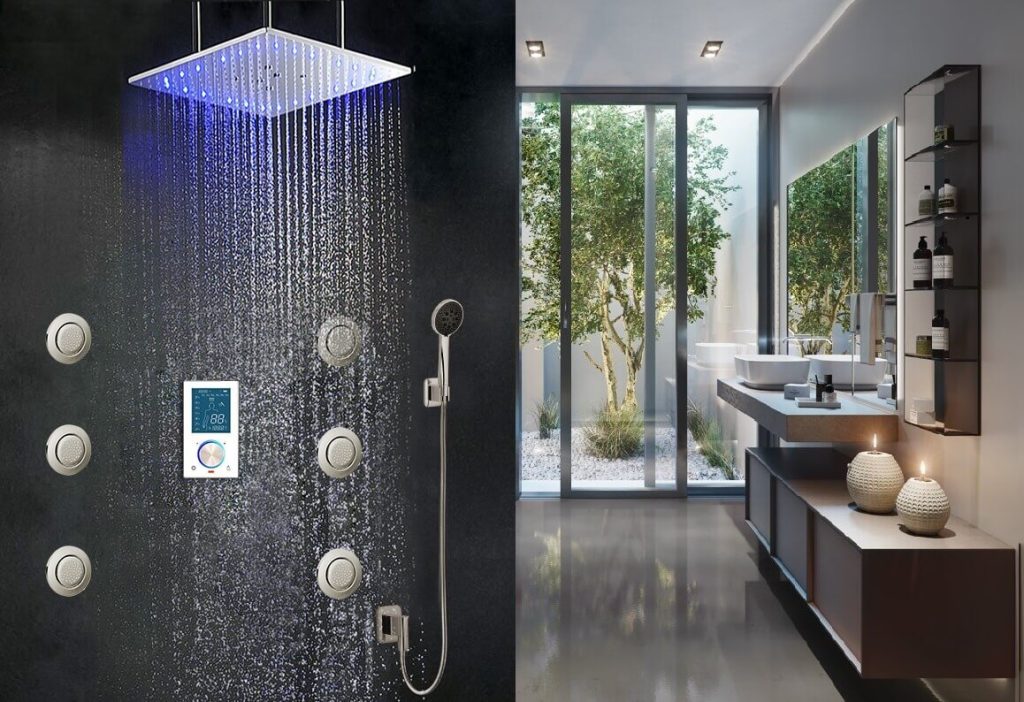 Whether you're looking to conserve water or create a spa experience, this connected personal purifier is sure to help. Is there anything more enjoyable than taking a shower? What if it was more efficient and fun? Smart technology can take your daily routine to another level.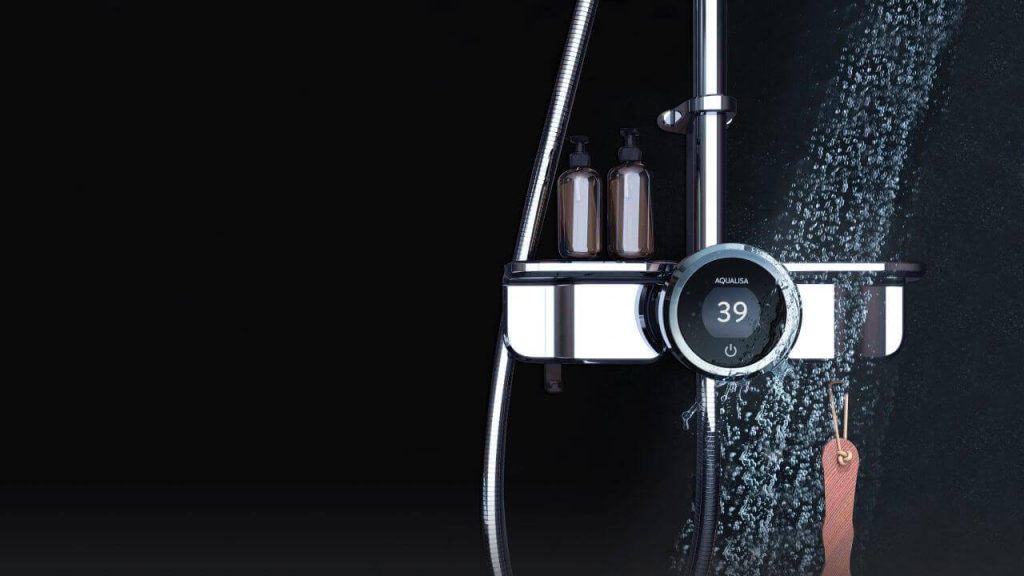 Like many aspects of your home, connected technology transforms the soul, turning it into a sanctuary of perfect temperatures, personal playlists and color therapy – or alternatively, creating a cost-effective, eco-cleaning space.
Hai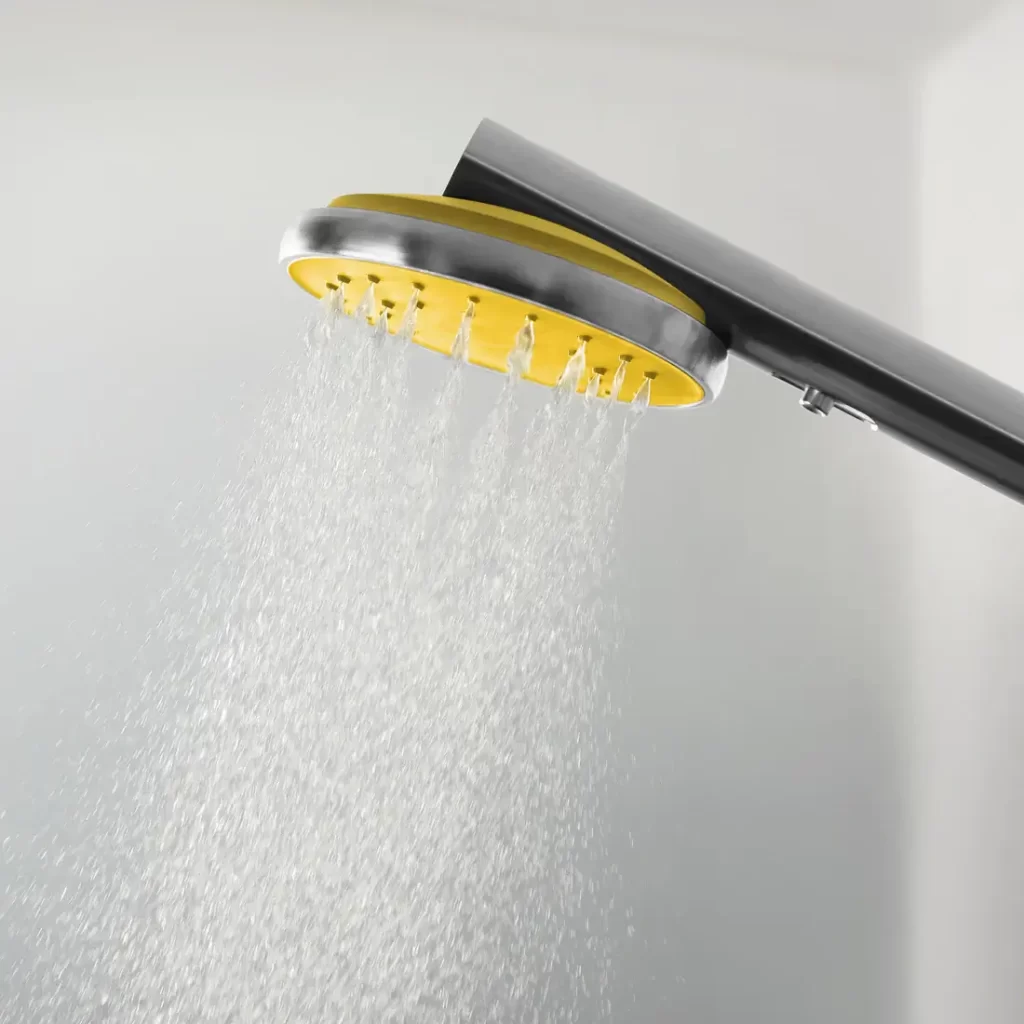 Do you want to limit your water consumption out of concern for your wallet and the planet? Hello Shark. This easy-to-use showerhead, available in six fun colors, features Bluetooth water-powered technology, allowing users to set water usage limits via a companion app and track their usage over time to see how that ratio affects the environment.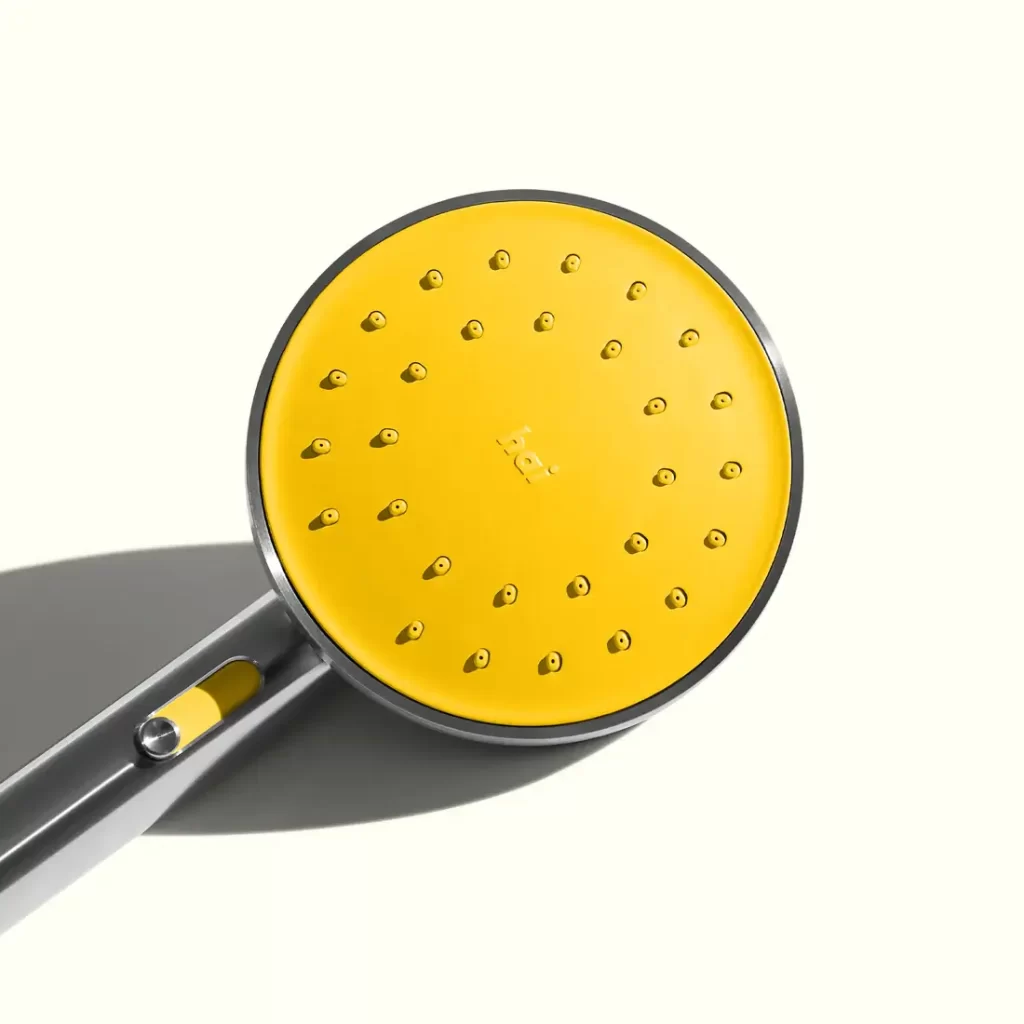 LED lighting attached directly to the shower head indicates whether the water is hot or a preset water consumption limit has been reached. The unit also features a grip slider that makes it easy to switch between spray and jet options. The Hai is available for $199.
Moen Smart Shower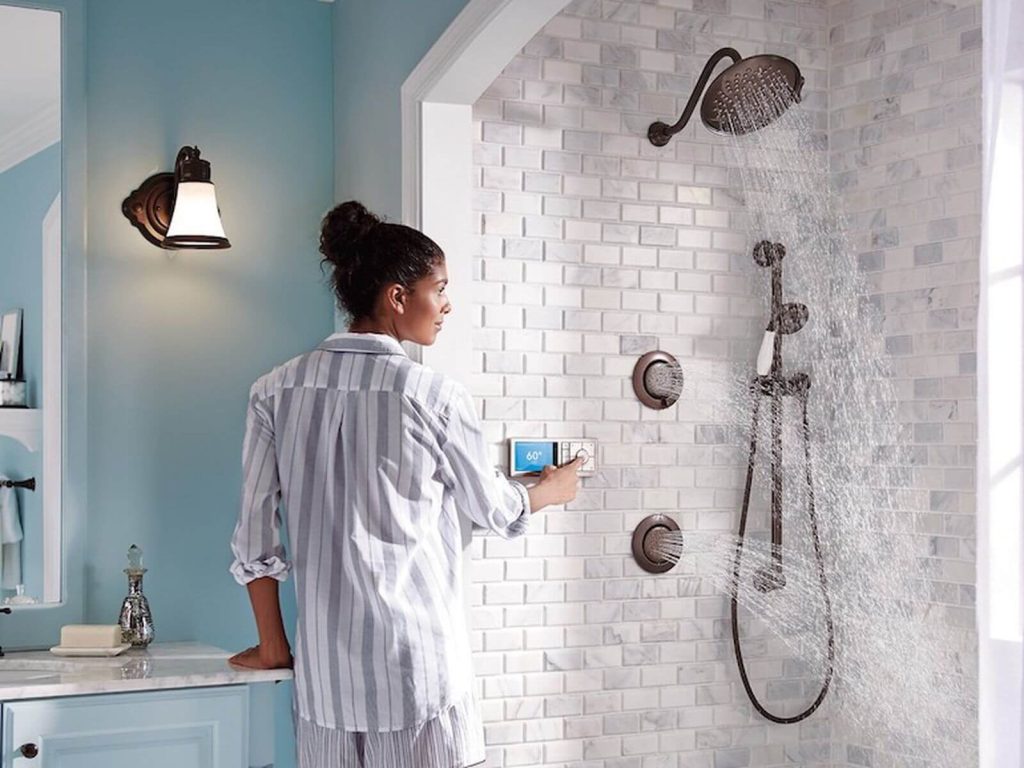 If you want a smart shower with lots of features, look no further than Moen. Consisting of a smartphone app and a wall-mounted controller with buttons and a monitor, the Moen Smart Shower allows users to control every step of their shower experience.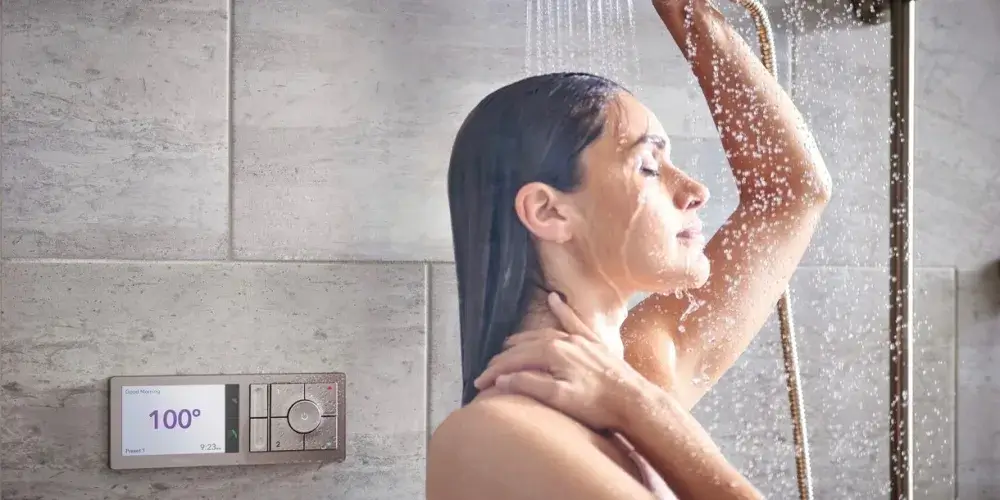 Users can start and stop the shower remotely, set the optimal temperature and get notifications when it's reached, and even pause the shower if, for example, they forget to get a fresh towel from the linen closet. Oh, and they can do it all with voice commands.

Moen will also allow users to schedule shower durations and save their preferences as presets, making it easy to repeat the perfect shower day after day. Moen Smart Shower is $1,473 to $2,719, varies by size and features.
Kohler DTV+ Smart Digital Shower System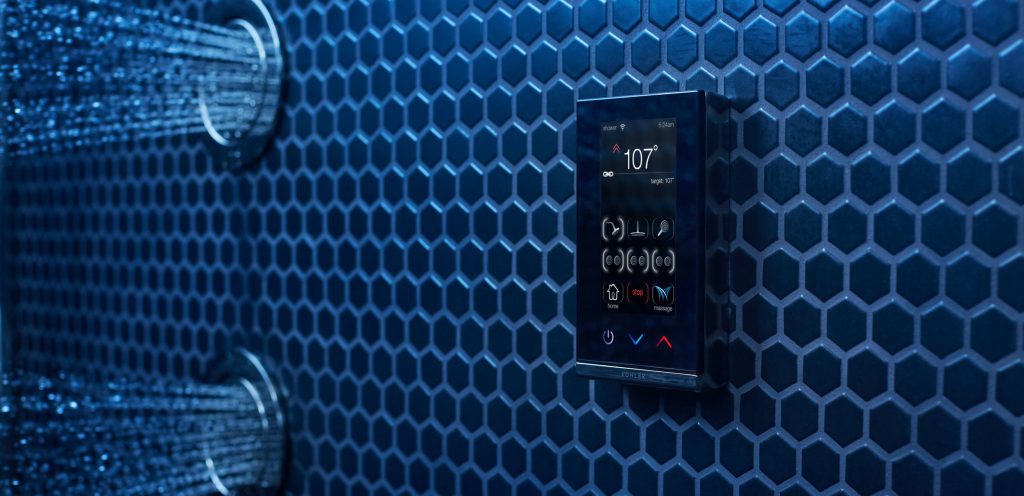 If you want to turn your shower into a smart spa, choose the Kohler DTV+ Smart Digital Shower System. Offering users a wall-mounted touch controller, the Kohler Connect app on their smart device of choice, and voice command capabilities, the DTV+ system offers users multiple ways to easily and completely customize their shower.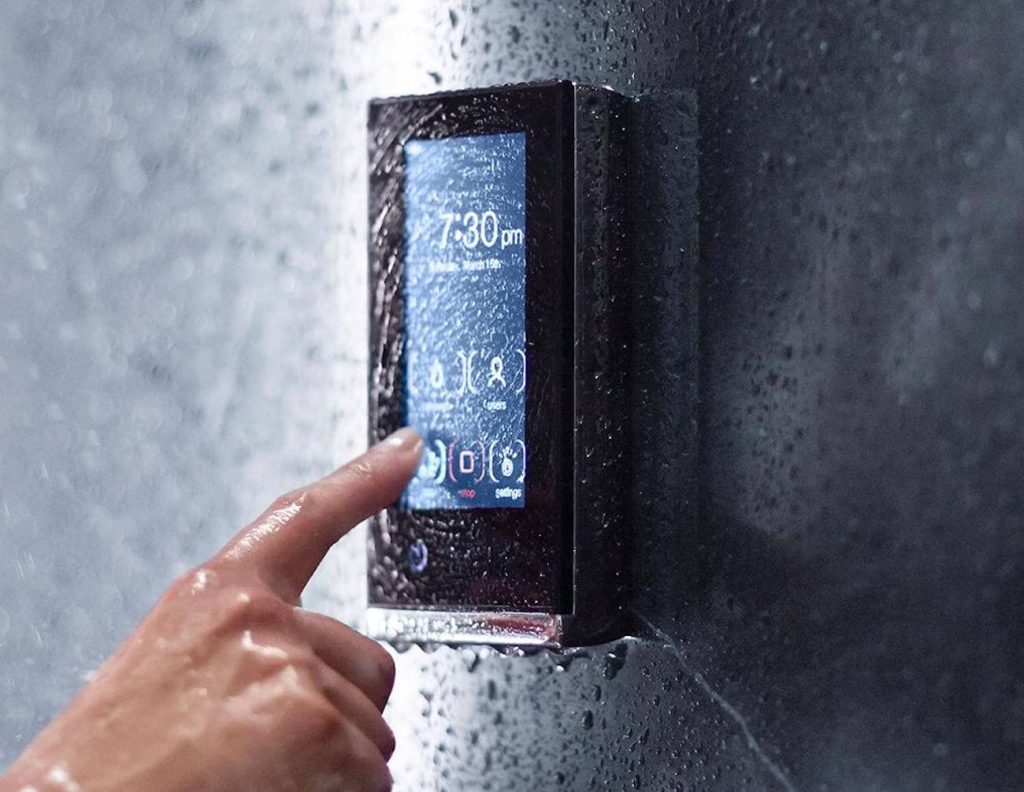 On command, DTV+ owners can set the temperature, stream music, and activate the lights and steam, turning their standard morning routine into an otherworldly experience.
ThermaSol Rain Head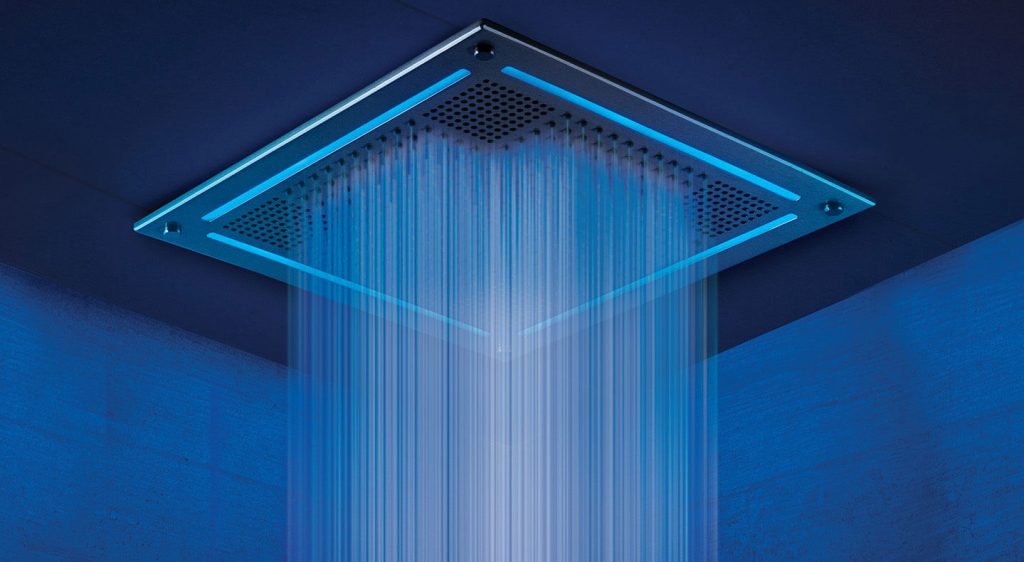 The bathroom can do everything. The ThermaSol Rainhead is (you guessed it) a rain shower head, i.e. you guessed it. The H. plugs right into your shower ceiling and pours water in a way that mimics rain, but this new flow experience is only the beginning of what it has to offer.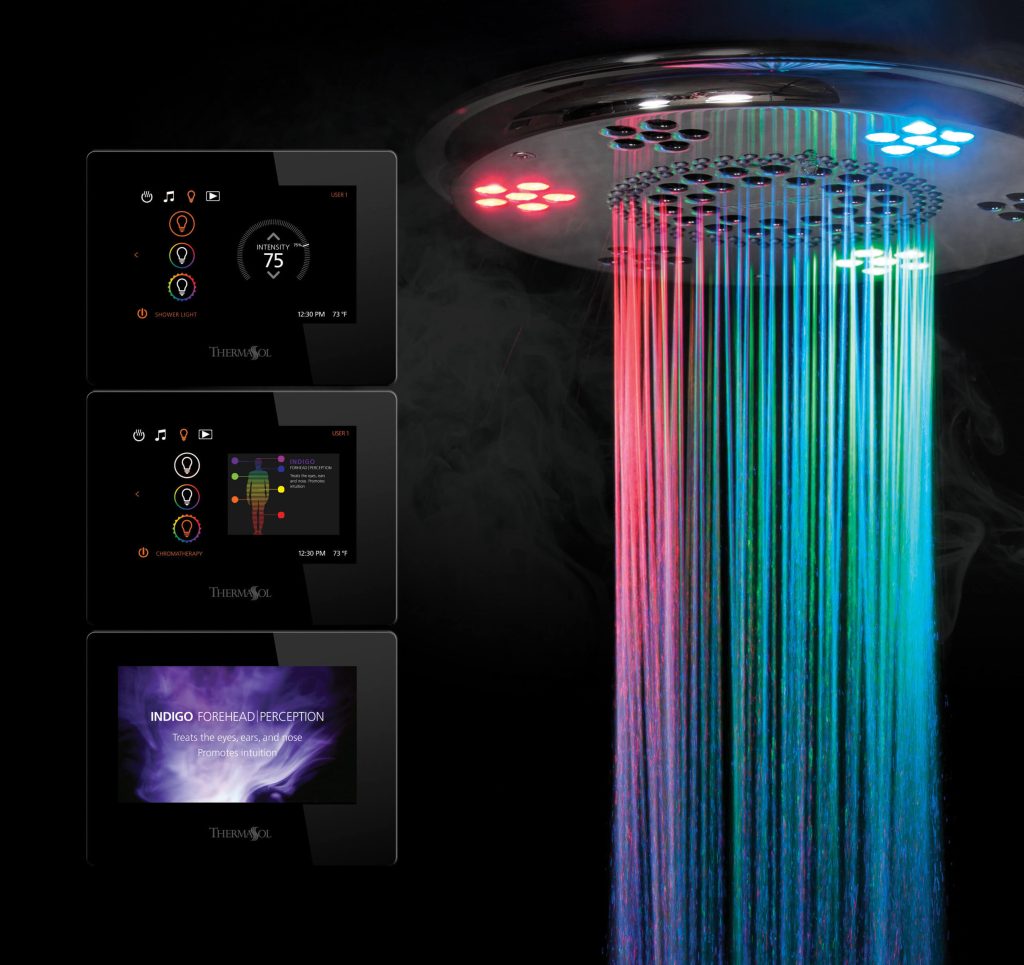 The ThermaSol also features a built-in high-performance speaker that can be controlled via the included Bluetooth-enabled ThermaTouch 7″ or 10″ touchscreen monitor, so you can listen to your favorite playlist or podcast while doing the laundry. The showerhead not only bathes you in refreshing and purifying water from 82 jets, but also has built-in mood lighting, allowing users to enjoy the full spectrum of color therapy.