The pandemic made us super conscious and not let the unhygienic part touch us. Therefore, if you like to play outdoor games, yet love the touch of technology, these 'High-Tech Golf Simulators' for your home will make you the centre of attraction. Now, you too can enjoy your pastime while you are likely focusing on a high-profile virtual game!
HD Golf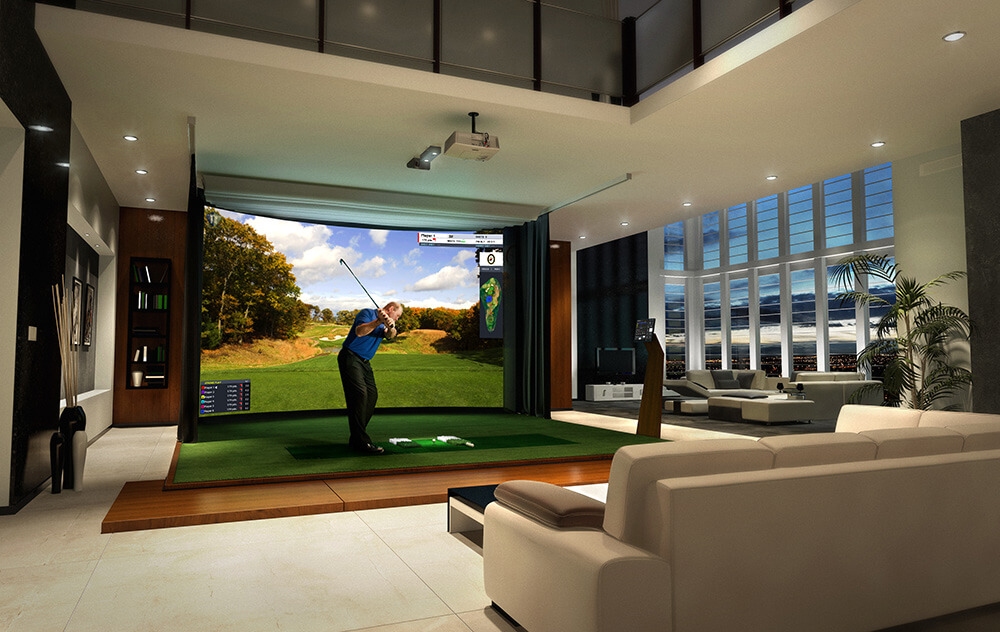 Like to play golf as the pros did at a renowned course? That is now possible with HD Golf's proprietary image processing software. Combined with satellite, geophysical data, and high-resolution digital imaging, this HD Golf game recreates over 40 championship golf courses with top-notch accuracy. For example, you can play at St. Andrews, Pebble Beach and many more famous places. Also, the HD Pro Instruction Studio uses every shot data and offers you tips and analysis, thus you may improve your games. The price and installation charges for this HD gold simulation are available at hdgolf.com.
Foresight Sports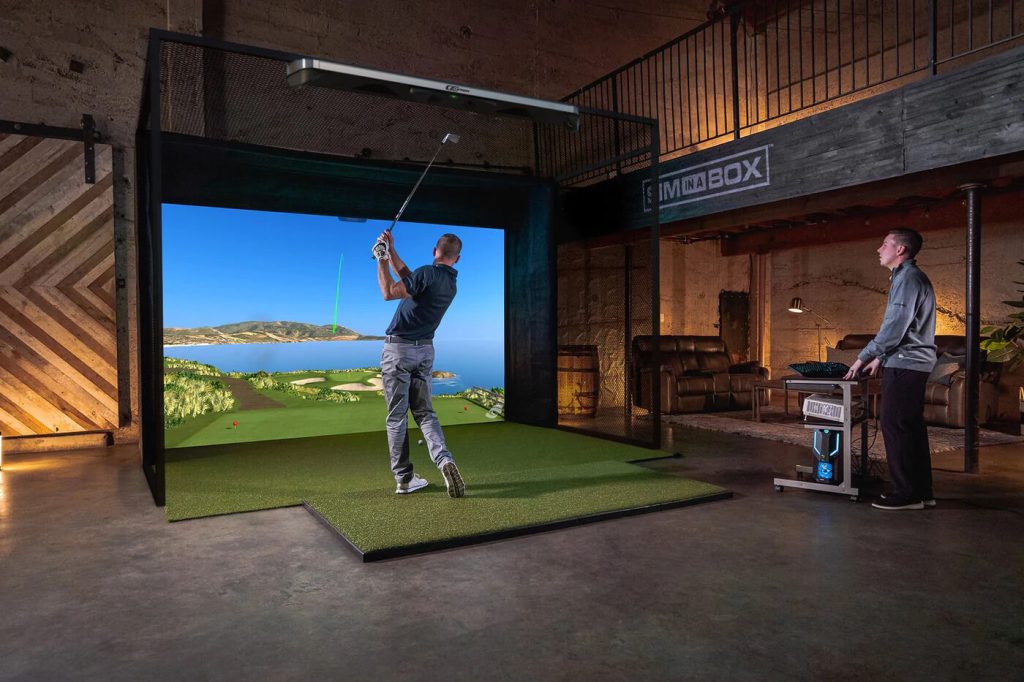 DO you want to play virtually to improve your golfing skills? Try the Foresight Sports. This simulation offers ultra real-time graphics and other parameters same the real world. With high-level data capturing and processing capability, this simulation will help improve your game. Now, swinging a club is straightforward with Foresight's FSX 2020 simulation software. You will find the cost of 'Foresight Sports golf simulators' at foresightsports.com.
SkyTrak SwingBay Golf Simulator Package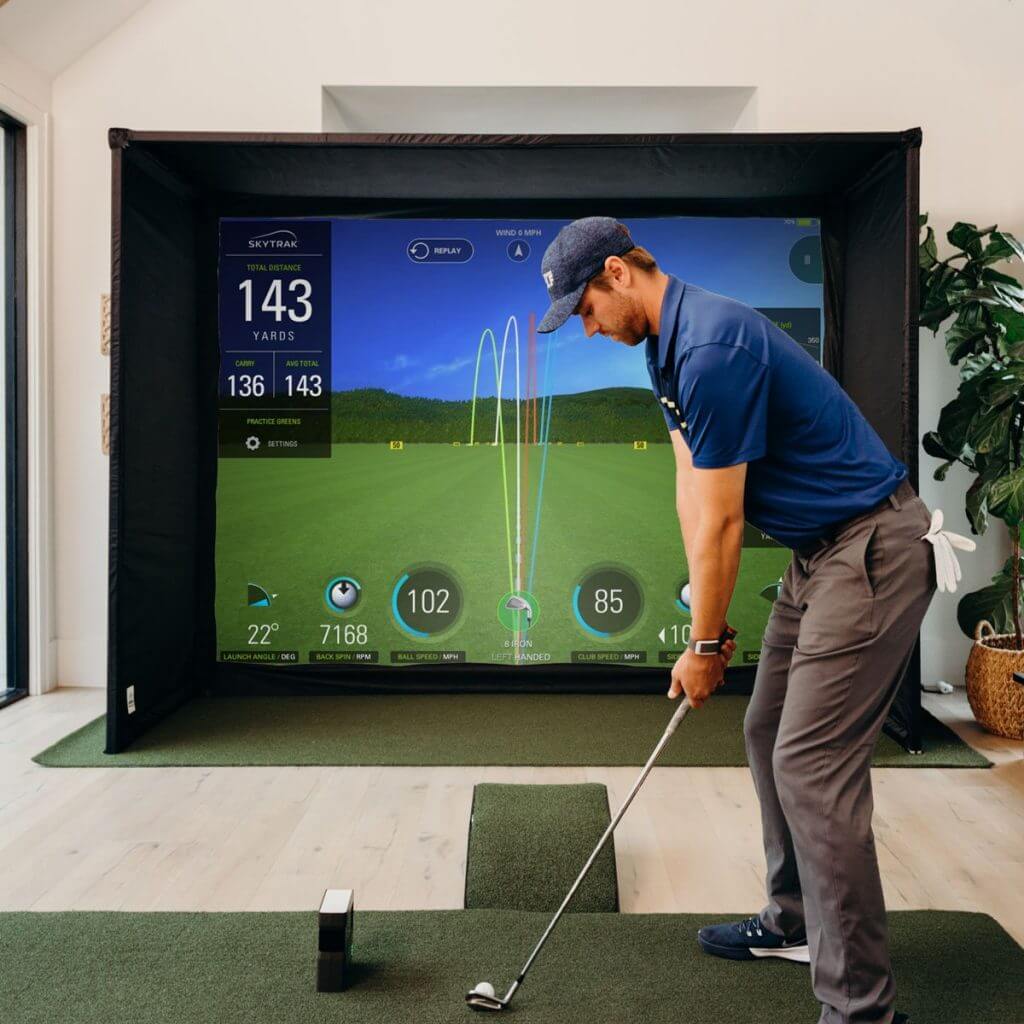 This will be the out-of-the-box golf simulation for you.
The SkyTrak SwingBay Golf Simulator Package will be a good option for everyone. The SkyTrak SwingBay golf will let players calculate their performance across 15 separate data points. You can have a local match with your friend or you can play online against others. The screen is super durable (military-grade screen), and can withstand golf shots of up to 250 miles/h. You can buy the SkyTrak SwingBay Golf Simulator Package for $9781 only.
TruGolf Vista 12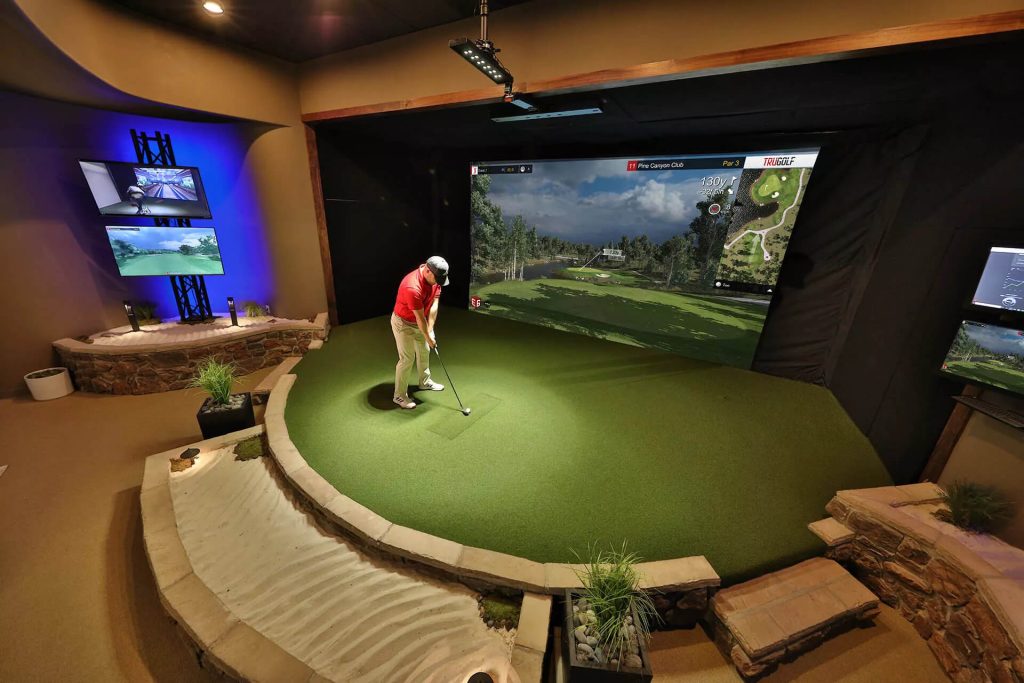 When you need ultra-quality graphics and a good game, the name will be TruGolf Vista 12. The package includes a dedicated PC, 21-inch touchscreen, 720p HD projector, and other accessories like- portable enclosure, premium turf, etc. Your every swing will lead to success when you play and improve your game with this simulator.
The price of TruGolf Vista 12 is approximately $19,995; however, you can upgrade it to a pro version for an additional $4,000, where you will get a 1080p HD Projector and two dedicated computers for data processing!