Marine and yacht lovers should be speechless with the following news. Now, at the 'Genoa Boat Show' from 1st October to 6th October, world-renowned Benetti is showcasing the Oasis 40M for the first time. It's an innovative yacht with exterior lines by famous UK firm RWD & chic interiors by Kozerski/ Bonetti Architecture of New York.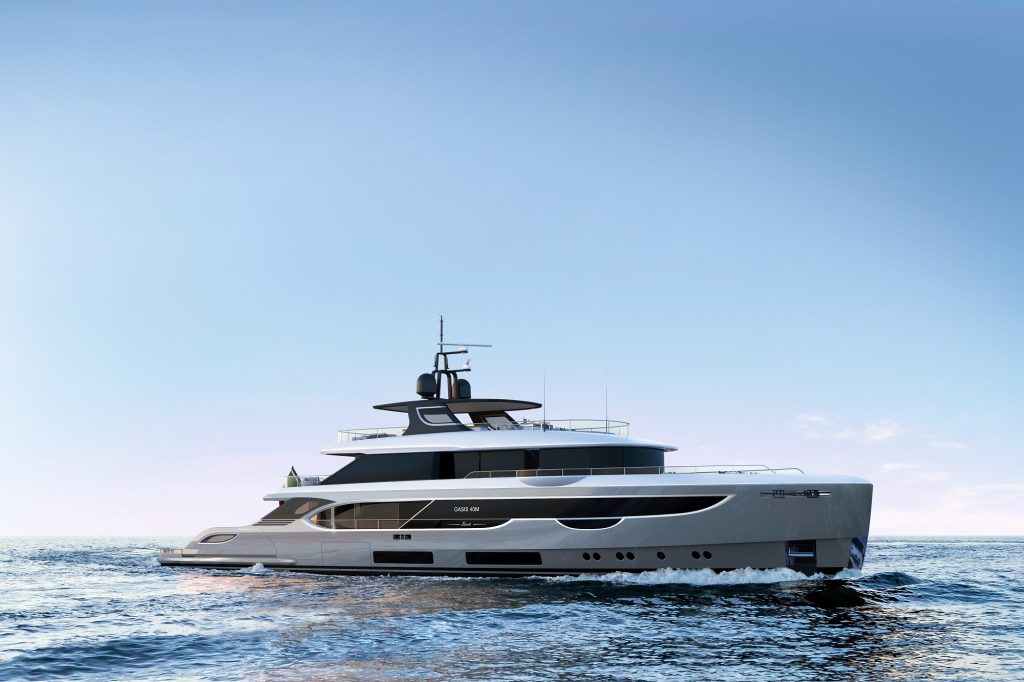 The outsides of this 40 meters long yacht display the beach dwelling as a luxurious lounge on the largest pool ever in the sea. All the guests of the boat show have a special chance to observe the first-ever model of Oasis 40M.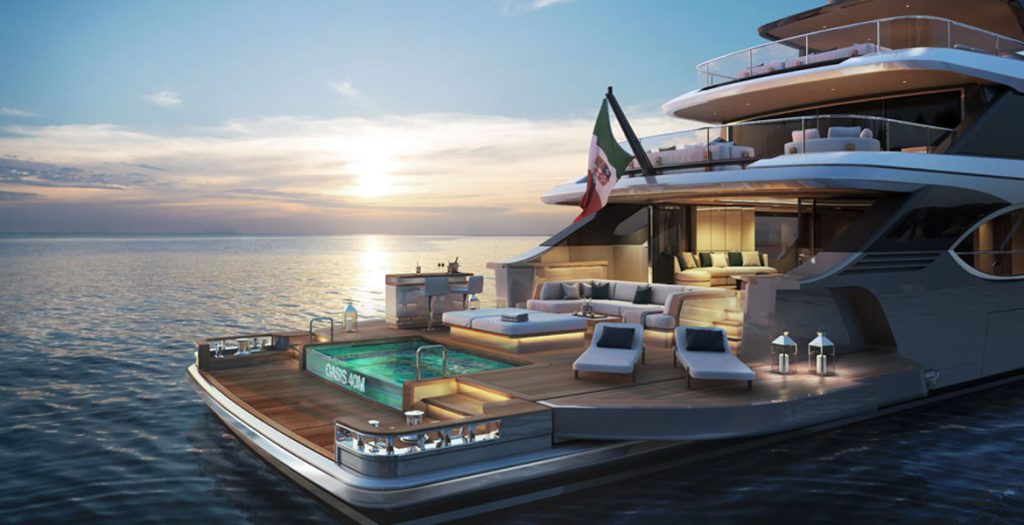 This yacht is constructed completely of fiberglass plus has a unique pool for yachts this dimension. Suitably described as the Infinity Pool, which is a top-notch excitement of this yacht. The side sections open out to enlarge the floor area utilizing the beach area within a large terrace and lounge.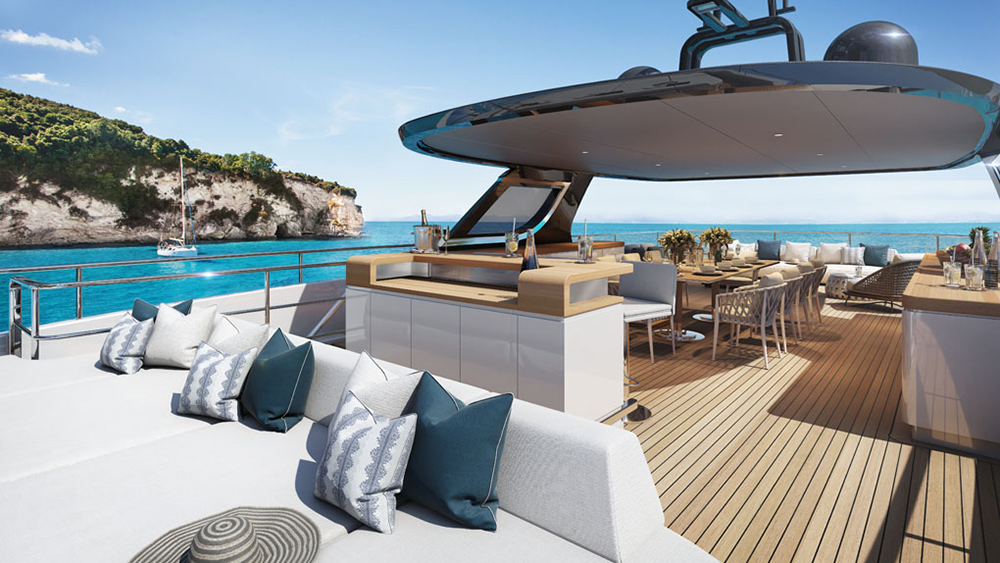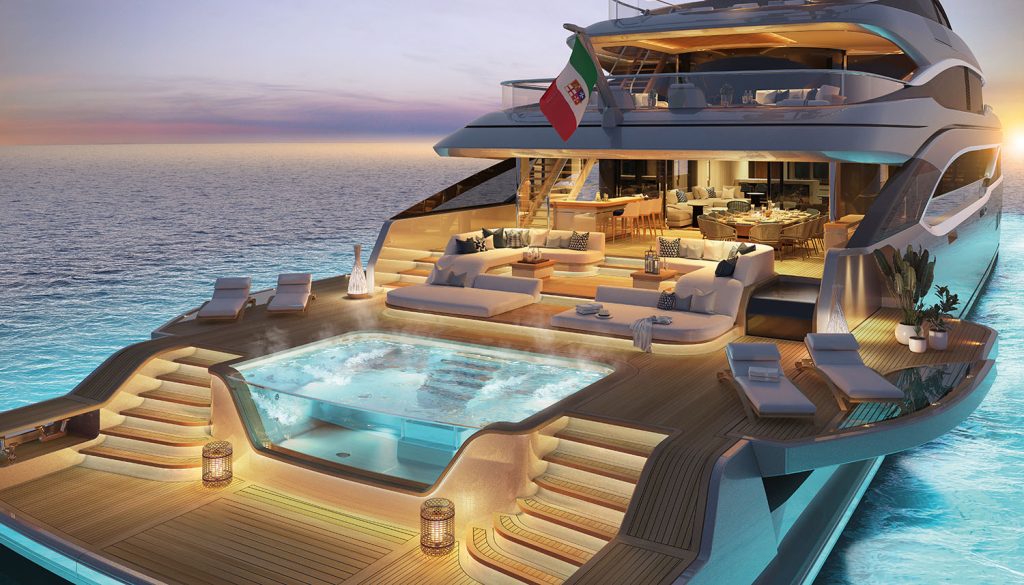 This Oasis 40M yacht's wheelhouse portrays many scientific innovations. Created as a multifunctional location, it's a, unlike section where the Captain, owner, and guest can experience the cruise plus witness the journey from a different angle. This space can hold six people all seated, further innovating large windows, including immense areas.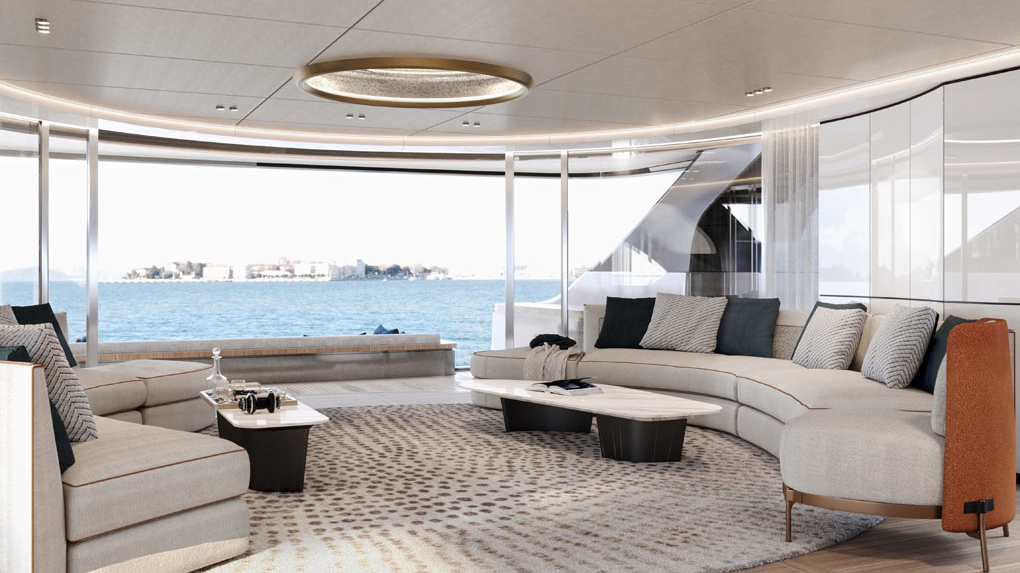 The Upper and Main Deck have wide windows thus lots of natural light may come in. The unique design of the large interiors is designed to indicate a passion for blending with nature. The 3 outside decks are created to ensure a strong feeling of continuity within the exterior and interior areas.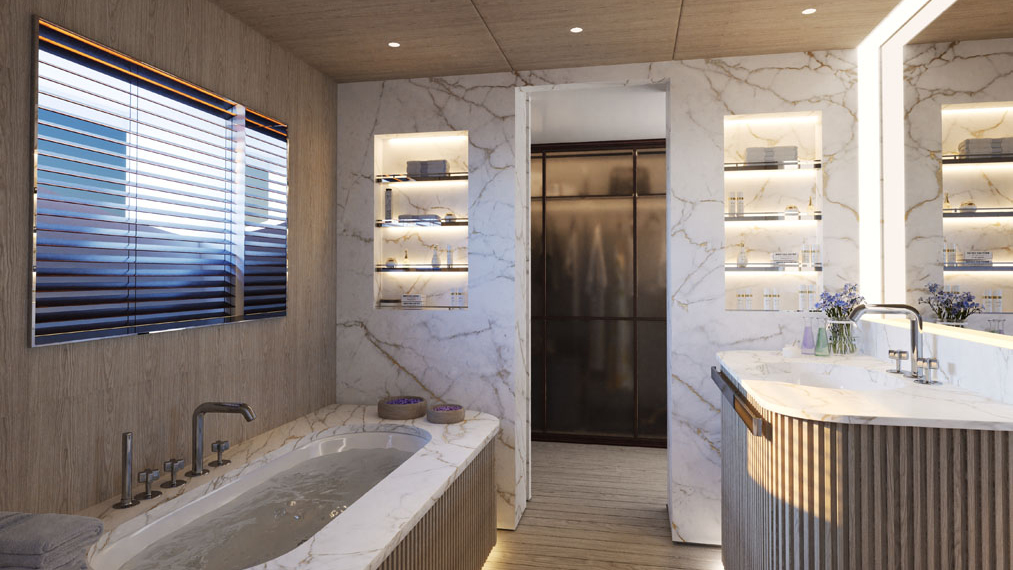 It's achieved by the smart application of pale elements and colors. The yacht has 4 decks. There are 5 cabins for a total of 10 guests. Also, 4 cabins for 7 yacht crew members. The Yacht's Captain cabin is positioned on the Upper Deck nearby to the wheelhouse.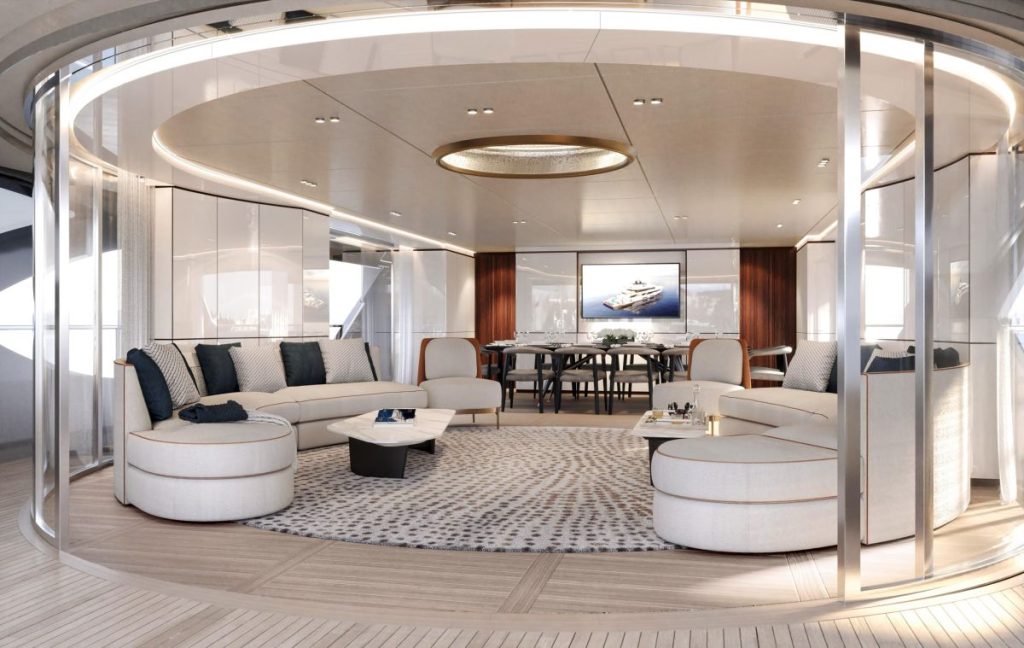 The Yacht is powered by 2 MAN V12 engines, plus it has an outstanding hull performance enhanced by a vertical bow. The top-speed of this yacht is approximately 18 knots. But, at 11 knots speed, the engine needs approximately 100 l/h fuel. This yacht can cross the Atlantic, without any sweat for real!